Winner: Two Tabernacle Street, London. Entrant: Propak Architectural Glazing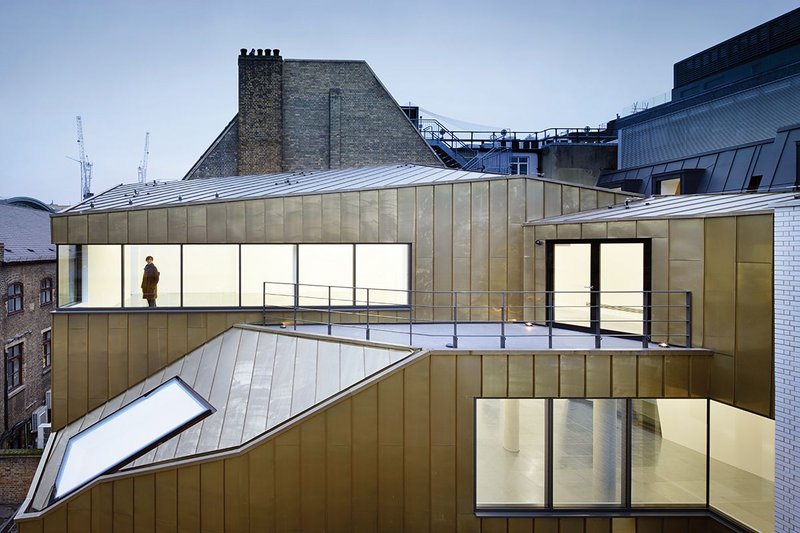 The complex installation included butt jointed glass corners and large expanses of curtain walling.

Credit: Jack Hobhouse
From the front, there is little hint of the dynamic rear infill created by Piercy & Company for a fire-damaged Victorian office building in Shoreditch, London.
The exciting composition of folded roof planes, brass cladding and extensive curtain walling is achieved using a variety of Schueco Jansen Janisol and VISS steel systems.
It was a logistically tough project for specialist contractor Propak. Faced with a tight site with no direct access and a busy narrow street, the only option was to crane the heavy fire-rated glass over the top of the building and into the courtyard behind. In total, nearly 70 Schueco elements weighing up to 400kg were installed in this way, including 60:60 fire-rated, Schueco VISS 50 curtain wall with 3m high spans and Schueco Janisol structurally glazed doors and screens.
'The steel system was the only one that could tick all the boxes and allow us to have these great spans of light,' says Propak managing director Lloyd Bennett. 'The architects have done the building justice and given it a far more open feel.'
The other major challenge, he says, was to deal with complexities such as an unusual, faceted Schueco VISS TVS Fire curtain wall and butt-jointed glass corners, the latter using the Schueco VISS 50 fire-rated system.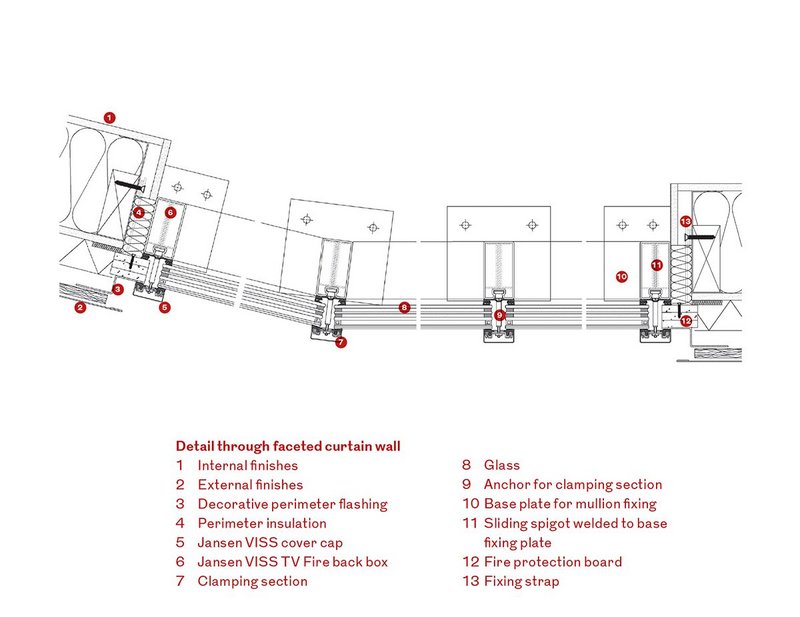 'We had to get special dispensation from building control to enable it to match seamlessly with the other elements of the building,' says Bennett.
Judges appreciated both the architect's design ambition for a tucked-away site and the way that this has been achieved.
'The design team has selected the systems to meet key performance-related criteria, most notably thermal and fire resistance, while maximising the slim sightline visual attributes that the system delivers,' says Steve Mudie.
'The design uses two simple materials in an innovative way on a very constrained site,' says Cindy Walters.
The project, which won a RIBA London Award, provides 1,446m2 of offices for Shoreditch's technology, media & telecom sector crowd.
---
Client: Durley Investment Corporation
Architect: Piercy & Company
Structural engineer: Price & Myers
Main contractor: Kind & Company
Specialist contractor: Propak Architectural Glazing
---