Winner: Turnmill, Clerkenwell, London. Entrants: Piercy & Co; FK Group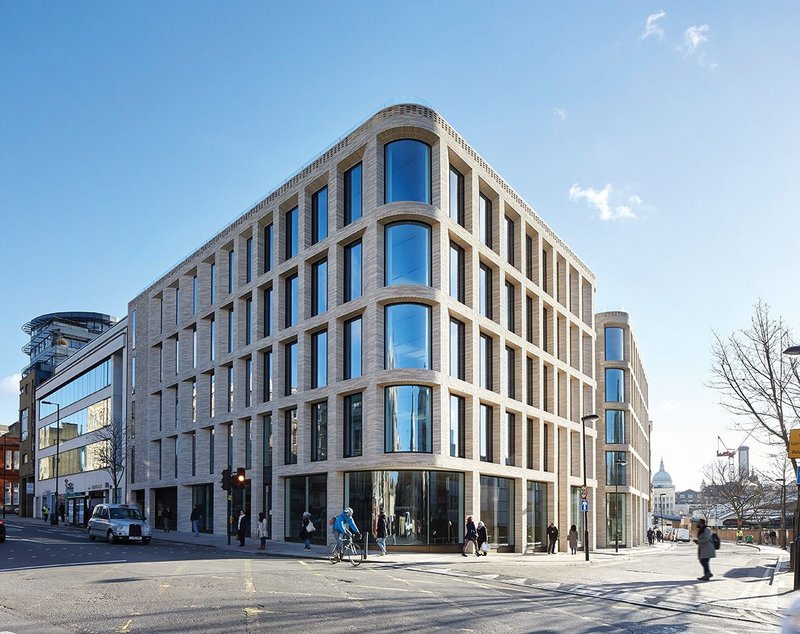 Bespoke extrusions and a bronze anodised finish facilitate crisp and minimal glazing details.

Credit: McLaren Construction
Designed by Piercy & Co, the Turnmill office building in Farringdon has been widely praised for its fine detailing and extensive use of Roman format brick. Another key feature was the careful integration of glazing into this distinctive brick fabric.
According to Piercy & Co director Henry Humphreys, the architect, with the help of facade consultant Montresor Partnership and specialist contractor FK Group, went to extreme lengths to get a 'crisp, minimal' interface of brick and windows. 'Many of the building's windows were designed for use with mullions that form the full extent of the window reveal internally,' he said.
This entailed using the Schueco FW 50+ system with a bespoke 300mm deep extrusion rather than the regular 200mm to match the overall thickness of the adjacent stud wall construction. All exposed aluminium is bronze anodised. The architect also designed a bespoke 'U' channel between the brick and glass around all windows from ground to fifth floor level. 'There was a real emphasis on manufacture and quality of fabrication,' said Humphreys.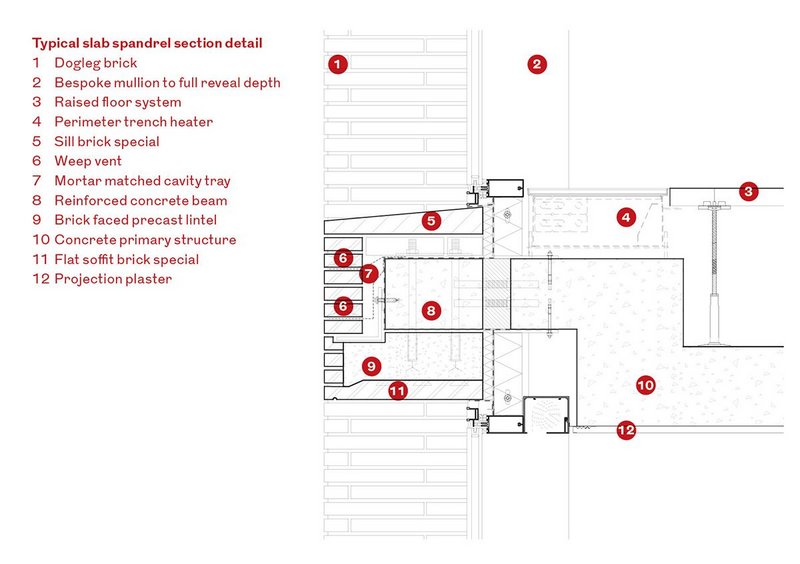 Schueco AWS 114 window system was adapted for the full height flush glazed silicone bonded opening lights. Because these were too narrow and heavy to incorporate concealed side arms in existing framing systems, the standard opening system was adapted to incorporate discrete recessed butt hinges and bronze anodised perimeter 'leg' profiles. This involved six new dies to create the new vent and two bespoke mullions.
Schueco ADS 70 HD doors were chosen for their large opening widths and durability. The other notable application of Schueco systems was the incorporation of 5m high curved shopfronts – some of the biggest produced in Europe – into the south west corner of the ground floor. This was achieved using a bespoke composite mullion comprising painted, mild steel flat fins fixed to standard profile Schueco FW 50+ mullions.
According to FK Group, working with Schueco meant the group could meet the requirements for high quality in energy saving, security, automation and design.
Judges were fulsome in their praise of what has been achieved in a speculative office building in such a sensitive location.
'I really like Turnmill. It had such a long planning battle but produced a very elegant Clerkenwell building,' said Hugh Pearman.
'It will stand the test of time,' added José Silva, while Paul Monaghan expects the building to be a lasting influence on others.
Commissioned by Derwent London, it provides 6,550m2 (70,500ft2) of office space with basement and ground floor restaurants.
---
Client: Derwent London
Architect: Piercy & Co
Main contractor: McLaren Construction
Specialist contractor: FK Group
Facade consultant: Montresor Partnership
---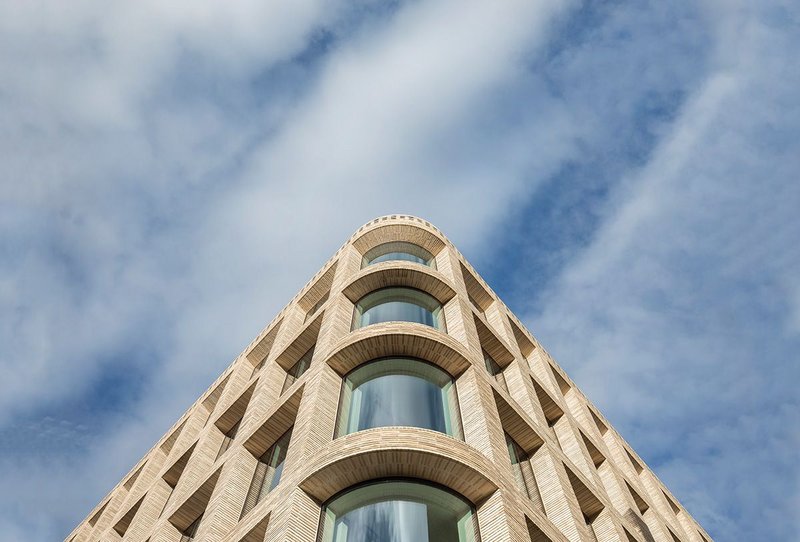 Turnmill combines extensive use of Roman format bricks and Schueco systems.

Credit: McLaren Construction