Winner: Newport Street Gallery, London. Entrant: KCC Architectural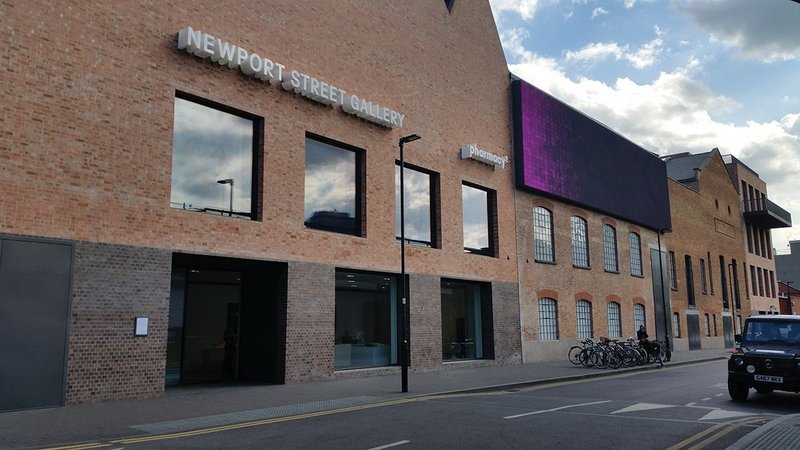 New build (left) combines with refurbished Victorian buildings, which involved complex secondary glazing. Both use Schueco Jansen Janisol steel systems.

Credit: Mark Reddington
Designed by Caruso St John for Damien Hirst, Newport Street Gallery has won multiple awards including the 2016 Stirling Prize. A key design element was the introduction of oversized Schueco glazing systems into both the new build and refurbished components of the project, located in London's Vauxhall.
Dublin-based specialist contractor KCC Architectural was responsible for creating and installing these steel units, which weighed up to 570kg each.
The most challenging items were the seven structurally glazed secondary glazing units fitted with bonded glass in Gallery 1 in the Victorian part of the building. Four further special secondary windows were also fitted in Gallery 3.
'The architect had the design intent and we had to make it happen,' says KCC director David Skelly. 'It was a significant challenge to work to almost zero tolerance on such complicated windows, and a lot of design work went into it because they were so large and heavy.'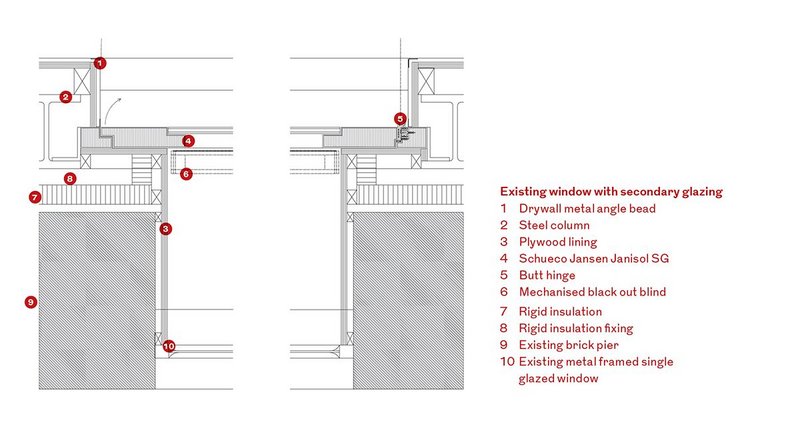 Since the 1.7m wide x 2.3m high window size surpassed the maximum engineering constraints of the Schueco Jansen Janisol SG system, the project required design and engineering input from KCC and its engineer Clear Structures, which provided structural calculations.
The thermally broken profiles needed to be heavily steel reinforced with the design of bespoke large brackets to carry the units. Project specific tests were carried out on windload, fixings, bonding of the glass to the system and condensation levels, the latter being particularly important in a building of this type.
KCC created further windows using the same system for new-build parts of the gallery such as the main entrance building, where they measured up to 3.5m x 3m.
The gallery also incorporates Schueco Jansen glazed and flush metal overclad doors.
Judges appreciated the level of difficulty presented by the oversized glazing as well as its contribution to the overall design of the project, which blends new build with a terrace of listed industrial buildings.
'It's a terrific bit of urban sewing – a poetically crafted integration of new build and refurbishment,' says Cindy Walters.
---
Client: Damien Hirst
Architect: Caruso St John Architects
Structural engineer: Alan Baxter & Associates
Main contractor: Walter Lilly
Specialist contractor: KCC Architectural
---