The reopened Dutch Rijksmuseum is pleasing audiences, engineers and cyclists.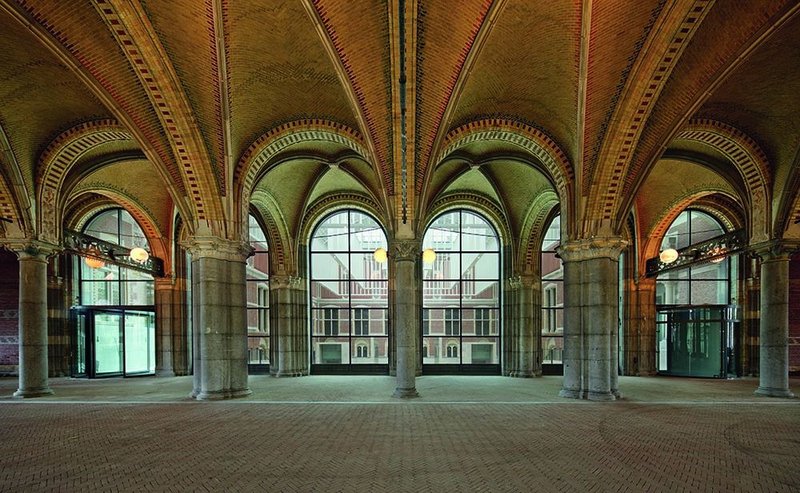 Amsterdam's Rijksmuseum has re-opened after a 10 year closure and a €375m rebuild involving an activity the Dutch normally avoid at all costs: excavation. Spanish architect Cruz y Ortiz has re-revealed the original glazed internal courtyards of Pierre Cuypers' 1855 neo-Gothic building, lowered their floors by some 5m and linked them beneath this internal street. Above is the museum's famous 'Gallery of Honour' with the greatest paintings of the Netherlands' Golden Age, culminating in Rembrandt's The Night Watch. Below it, now, is space: it has become a bridge. Given that the moment you dig a hole here it fills with water, the engineers had to construct the new lowered concourse from concrete that sets underwater, using divers.
The original idea was to make the new museum entrance directly through the floor of this remarkable passageway into the concourse below, but it is a public right of way for cyclists, who objected. So Cruz y Ortiz instead made four separate entrances, two on either side. In the museum, Cuypers' original elaborate painted decoration is restored and the galleries re-ordered by French architect Jean-Michel Wilmotte. Overall, an always confusing and difficult building is now a great deal better, while still very strange.
Read our full review online at ribajournal.com.