Centre merges into its salty landscape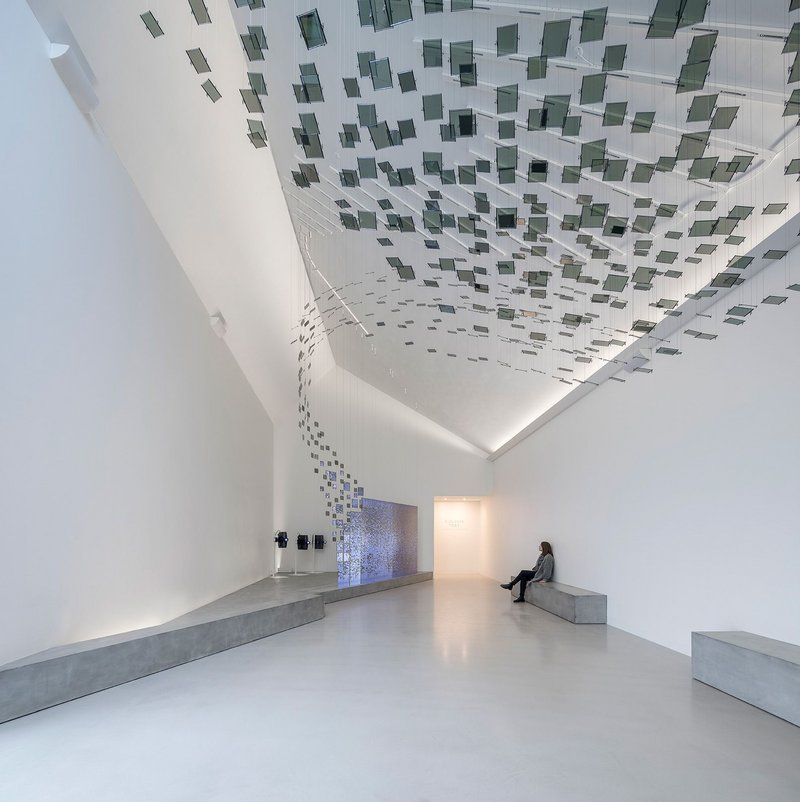 'It will all be grey… and merge into the landscape,' says Dorte Mandrup, designer of the Wadden Sea Centre. The flat planes of this Unesco protected tidal area that runs from Denmark to Germany are the mud and sand that each day are hidden and revealed, hidden and revealed, by the cold waters of North Sea, the rhythm that defines the worlds of the lugworms, cockles and mussels that are in turn closely watched by terns and red knots stopping between Africa and the Arctic tundra for short weeks of refuelling.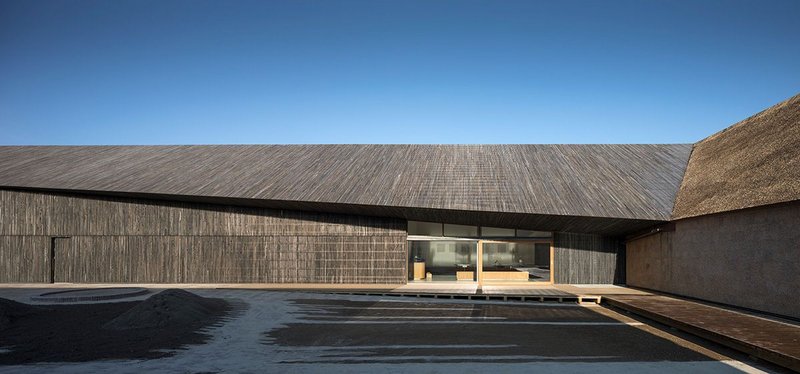 Planes of robinia and thatch on the visitors' centre draw on the character of the tidal flats and ancient traditions of Viking vernacular in this south eastern edge of Denmark. Overcladding a red and white 90s farmhouse pastiche, the timber is used in long lengths across roof and walls. The new exhibition building faces seaward, thatch almost touching the ground, preserved by the salty sea air in which it grew and now keeps visitors insulated against. Eleven thatchers laid, sewed and patted the straw into the roof and walls. Hung from lightweight timber panels over a steel frame, it looks like collage or patchwork as you can see the work of the thatchers' hands.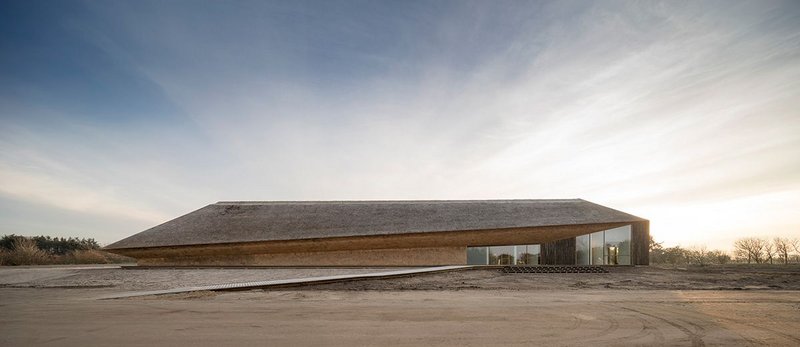 Inside the wings of a sheltered courtyard a slice of 'tundra' will give visitors an idea of the sort of environment the birds around them are flying off to. An exhibition under a large span steel structure explains the life of the largest contiguous area of tidal system in the world, while in one of the smaller buildings visitors don waders to walk out on the mud flats to watch birds and gather oysters.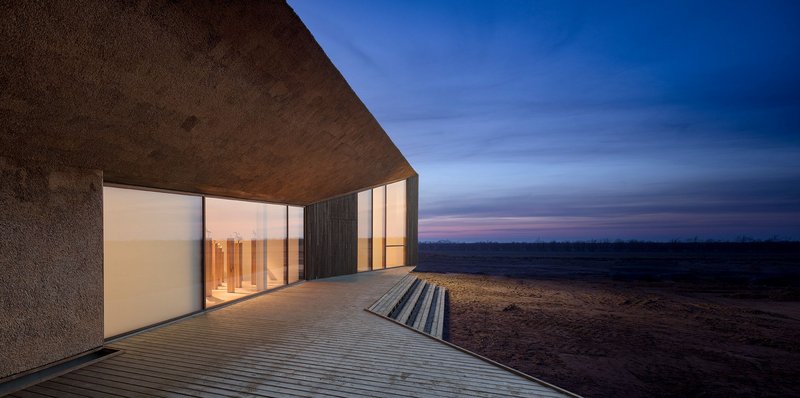 Dorte Mandrup's own journey mirrors the migratory flyway of some of the birds. Over 200 miles away in Greenland is her next remarkable project, the Icefiord Centre at the snout of the Sermeq Kujalleq glacier, where scientists study the rate of icebergs calving to ascertain the effects of climate change. Won in competition last year, it will be fascinating to see how these two buildings in all-encompassing landscapes compare.
---