Artists Victor and Wendy Pasmore settled in Malta over 50 years ago. But what will happen to the home they lovingly created?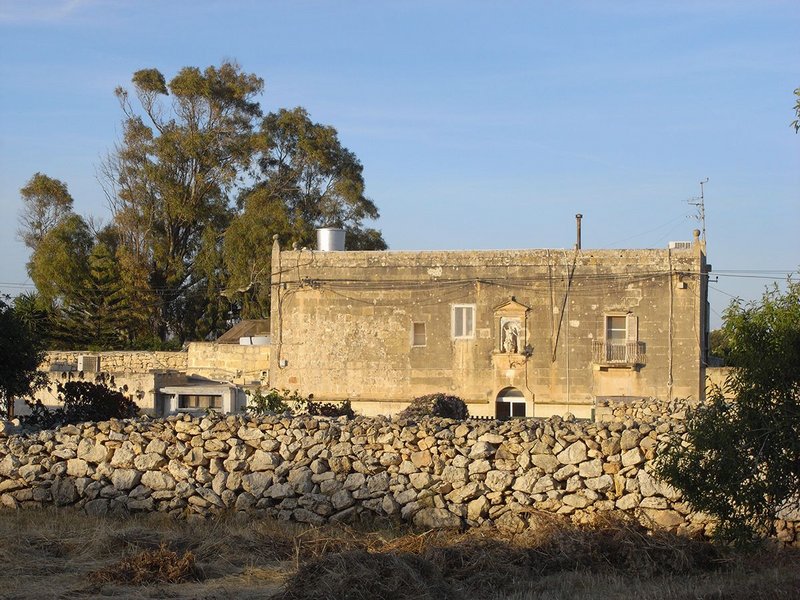 Exterior view of Pasmore's home Dar Gamri on Malta.

Credit: Allan Mulcahy
The British and Irish artists Victor (1908-1998) and Wendy (1915-2015) Pasmore visited Malta in 1966, acquired an old farmhouse called Dar Gamri and stayed for the rest of their lives. From early representational paintings through to abstracts, construction reliefs and printmaking, Victor became renowned for a rich and varied body of work, and participated significantly in the design of the new town of Peterlee including the Apollo Pavilion, now listed. Following visits to Ibiza and Mallorca in the early 60's, looking for a holiday home and encountering language problems, Victor and Wendy decided to try Malta (where English was widely spoken) after the island was mentioned during Victor's visit to the 1965 Venice Biennale. Attracted by the honey coloured traditional stone buildings and landscape, and the abundance of small hardware shops useful for sourcing materials to construct abstract reliefs, as well as Wendy's growing interest in providing a home for numerous stray animals, they made Dar Gamri their settled home. My wife Jane and I have been visiting Malta for several years and following our initial contact in the 1990s we became friends with Victor and Wendy and their children John and Mary.
Dar Gamri, (in English the house of John Mary), stands at the side of a narrow winding country lane about a mile from the village of Gudja. Malta is a small island about 18 miles long by six wide, and inland Gudja is about as far from the sea as you can get. The lane, formerly St George Street but recently renamed after Victor Pasmore, is edged by rubble stone field walls, small cubic limestone farm buildings and prickly pear cactus plants. Shortly after their arrival in Malta Victor and Wendy showed interest in the work of Maltese architect Richard England and in 1966 it was he who suggested that they might consider Dar Gamri as a possible home.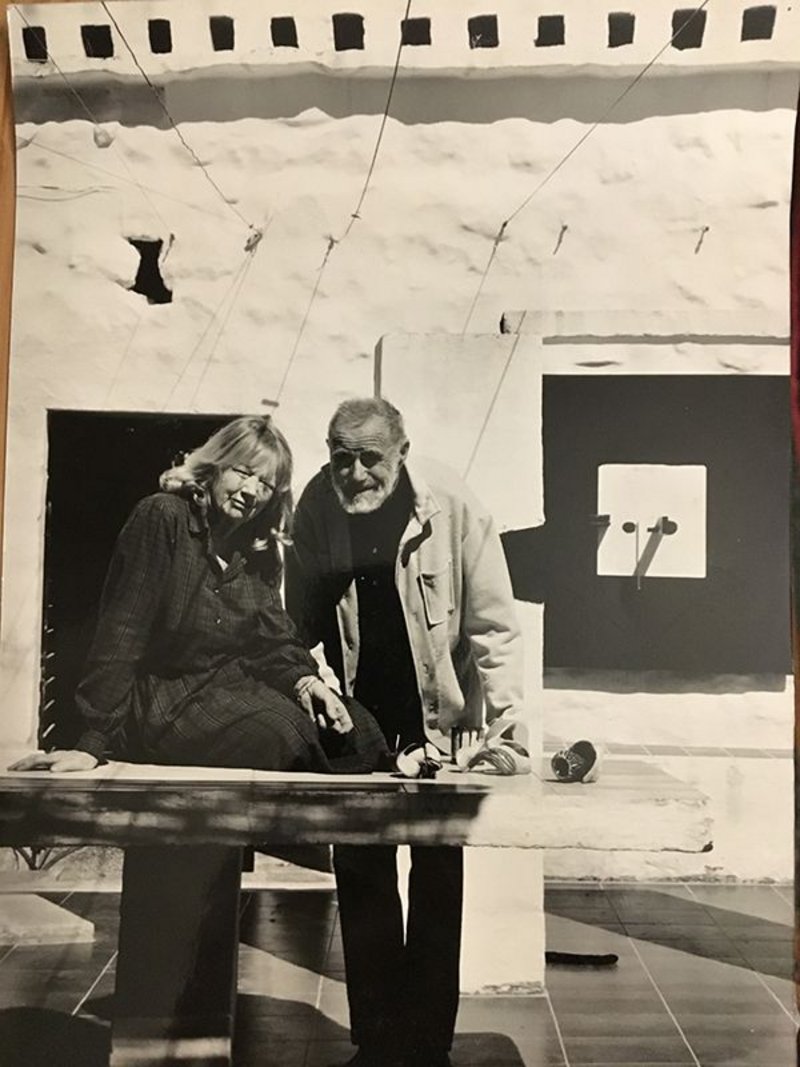 Victor and Wendy Pasmore at Dar Gamri.

Credit: John Pasmore
At that time it was an unused, partly altered, two storey, 17th century flat roofed farmhouse with attached single storey livestock and storage outbuildings forming a courtyard group, all built with globigerina limestone – a traditional building material used extensively on the island. The Pasmores retained and adapted this as their main living area, and enlarged it with paved and planted courtyards, various outbuildings for family and guest accommodation, outside studios and workshops, and landscaped garden areas. Covering a total area of about three quarters of an acre the plot remains surrounded by small fields and other farm buildings, some of which have now also been converted for non agricultural use. Limestone was traditionally used extensively for construction, notably the thick external cavity walls built with large blocks and infilled with soil and stone chippings, internal partition walls, paving slabs and rib arches, corbels and stone planks at upper floor and roof levels. Timber beams were also used in rooms of larger spans as additional support for stone floor and roof planks.
Concrete horizontal glazed apertures, cast insitu, form the facade of the small single storey entrance lobby added beside the house, a deliberate design decision by the Pasmores to contrast with the weathered stone façade of the relatively windowless old building. Kitchen and dining areas are separated by an unpainted stone partition in which a large arched opening visually links the two spaces. Internally, stone walls and ceilings are limewashed or left unpainted, timber beams are painted and ceramic floor tiles replace original limestone flags. For effect, they suspended split bamboo screens horizontally below the ceiling soffit in the dining area. A concrete bench cast insitu provides seating, similar to fixed 'furniture' elsewhere in the house. Via a glazed door the dining area opens into a multipurpose room, previously used as a studio. An external staircase, now covered, leads from the kitchen area to the upper floor bedroom, bathroom, dressing room and small glazed studio overlooking the lower roofs and courtyard. The Pasmores converted single storey former livestock and farm storage buildings which extend from the main building to form a courtyard. These became additional bedrooms, toilets, rooms for animal food preparation, a study plus a large living room/gallery in which a number of works of art were prominently displayed. Posted like sentinels in the paved and sunlit courtyard are freestanding painted and unpainted stone sculptures enclosed by limewashed walls with pigeonholes aligned in geometric pattern; a fixed outdoor table has been assembled using a precast concrete floor unit.
A doorway opening directly from the road through the rubble stone boundary wall provides a side entrance to the house and a more direct access to the outer courtyards and garden. Victor and Wendy designed these areas of different character as a linked series of outdoor 'rooms' divided by high stone walls. Numerous trees and shrubs were planted including eucalyptus, oleander, bougainvillea, hibiscus, plumbago, araucaria, yucca, pomegranate, grapefruit, orange and lemon, many of which fill the 'entrance' courtyard, a place of colour and birdsong for most of the year. Pathways and sitting areas are paved with limestone flags located around carefully positioned freestanding sculptural stone columns, topped with plain and shaped beams – more sentinels. The 'pool' courtyard, similarly enclosed by high and thick rubble stone walls, is mainly paved apart from small fruit trees formally arranged in a wonderfully stepped setting around the swimming pool with a large blue painted mural extending from the pool walls, over the stepped surrounds and across the adjacent high courtyard wall. A covered outdoor studio and partly glazed pavilion together with additional family accommodation form one edge of this courtyard. Furthest away from the house and beyond the courtyards is the garden, more open in character, selectively planted and subdivided in a few areas by curved rubble stone walls to create intimate seating enclosures. Carefully located in the garden are a number of sculptural stone and wood grapevine pergolas.
Following Wendy's recent death the house now faces an uncertain future.