Analysis of Circle Reading Hospital
Those who choose to pay for private healthcare in the UK expect a high speed response coupled with a level of service and a quality of environment they don't expect from the NHS. This is how private healthcare providers seek to differentiate themselves from their competitors. It is natural then that providers whittle away at how they set up their facilities to be most efficient, but the balance is to not forget the features of good hospitality and care. The best examples seem to arise from a throroughly compiled brief assiduously translated into reality.
The client and architect for Circle Reading describe such a process, and the almost ruthless application of technical analysis (modelling, design for manufacture and assembly – DfMA, cost interrogation etc) has produced something very humane. Clients sometimes lack the steel to see through the big concepts (most of which are already embodied in myriad design guides for healthcare). Aspirations set out in an initial design brief are often abandoned later. Compiling a full and intelligent brief for designers and constructors to deliver takes effort and time, but pays dividends. Interrogation and iteration should help ensure that operational opportunities and design development stay in step. The resulting building must support the service, which should in turn reinforce the very attributes the provider hails as its own.
It is necessary to push the industry out of its comfort zone to look to embrace appropriate DfMA and cost it properly, taking full account of the onsite time and resource savings. Some clients can be scared off by initial (and often wrong) cost analysis of new methods and, worried that they will be guinea pigs in an architectural experiment, don't invest the trust and time to see it through. Programme control is significant in delivering any building and de-risking projects is simply common sense. It is unlikely that similar standardisation will be applied to new healthcare buildings in future and it is important to design for people too when all that technology is being efficiently housed.
---
In numbers
Capital cost £2,475/m2, construction period 71weeks; site area 9,873m2, habitable floor area 9,277m2; in patient bedrooms 29, daycase recovery beds 20, examination/consultation rooms 23, treatment rooms 13, operating theatres 5 plus one endoscopy theatre; car parking spaces 172; carbon emissions 43.29kgCO2/m2; staff 158
---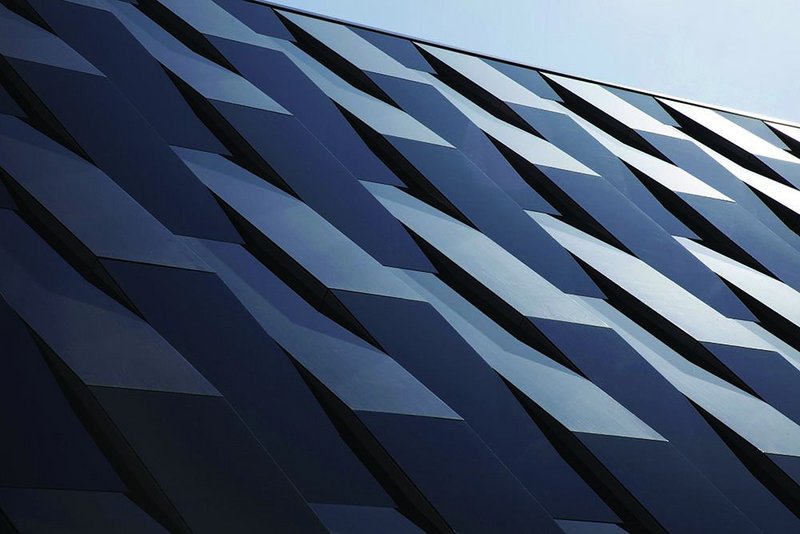 Credits
Client: Circle Health
Architect, M&E and structural engineer: Bryden Wood
Landscape architect: Plincke Landscape
Main contractor: Vinci Construction UK
QS, project manager and CDM co-ordinator: Faithful and Gould
BREEAM assessor: GBSPM
Interior designer: DesignING
Planning consultant: Roger Miles Planning
Fire consultant: Jeremy Gardner Associates
Acoustic consultant: Hann Tucker Associates
Suppliers
Cladding contractor: Astec Projects
Windows and curtain walling: Schüco
Oak flooring: Baumstark
Acoustic and decorative wall panels: Baumstark
Bespoke wallpaper: Vescom
Acoustic ceilings: SAS International and Ecophon
Fitted furniture and reception desks: Receptek Healthcare Fit Out
WC cubicles: Armitage Venesta
IPS panels: Armitage Venesta
Sanitaryware: Armitage Shanks/Ideal Standard
Prefabricated shower room pods: Paddington/Ardmore
Tile supplier: Domus Tiles Ltd and GranitiFiandre
Tile manufacturer: Kerlite and Fiandre
Door sets: Timbmet Door Solutions
Vinyl flooring: Gerfloor and Altro
Carpet tiles: Interface FLOR
Lighting: Artemide, Collingwood, Zumtobel, Trilux, Whitecroft, Philips, Halton, Louis Poulsen, ERCO, Holophane, Thorn
Drylining: British Gypsum
Roofing: BriggsAmasco
Insulation: Kingspan
Catering fitout: Holmes Catering Equipment
Lift: Otis
Bespoke precast concrete manufacturer: Cornish Concrete Products