Analysis of Mareel Arts Centre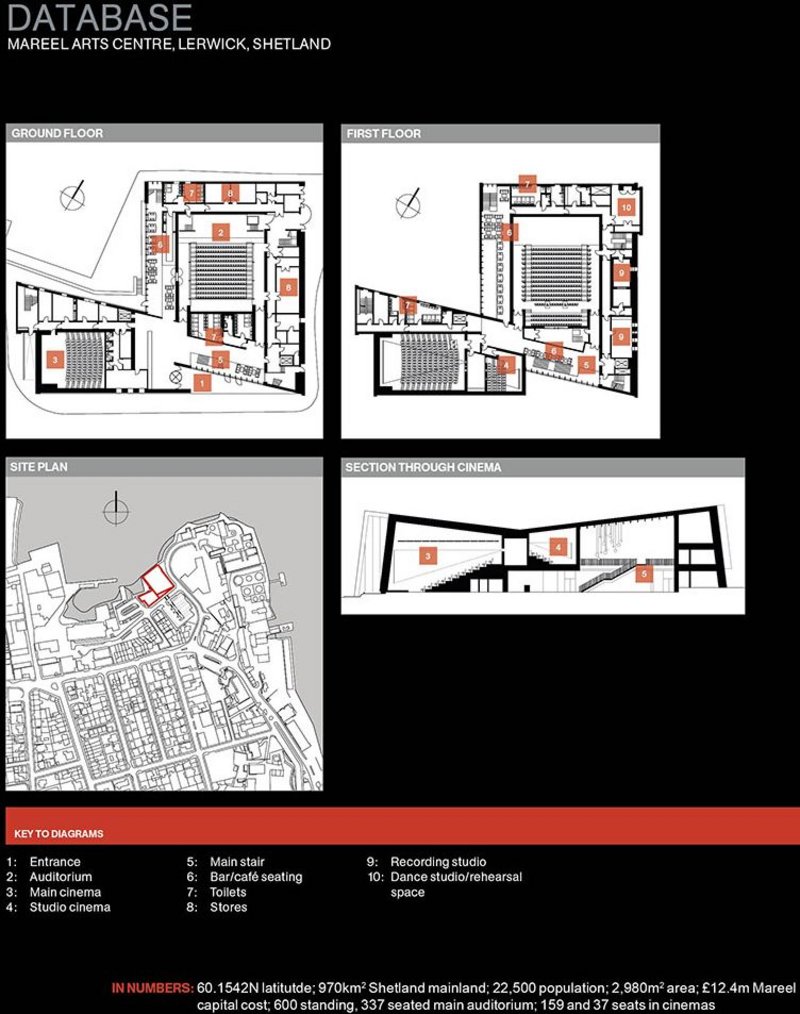 The exquisite archaeological site at Jarlshof on Shetland's Sumburgh Peninsula combines an iron age broch with Pictish wheelhouses, Viking longhouses and Scots blackhouses. In all, over 4,000 years of continual habitation are represented in the ruins and remarkably all these buildings entailed the importation of construction material – primarily timber – from Norway or elsewhere in the British Isles. This long history of reliance on an off-island supply of material continues today, and in sharing materials with the industrial buildings nearby the contractor for the Mareel, Lerwick firm DITT Construction, could make use of its experience in managing import lead-in times and the engagement of specialist contractors from mainland UK to keep the programme on track.

There were exceptions to this however, with GHA taking care to specify components that could be readily procured from suppliers on the islands where possible (for example the ironmongery and brassware used in the building) while the external paving was sourced from a local company. Enviroglass, which produces building components using glass recycled in Shetland, is something of a local success story whose products include the external paving used at Mareel along with internal tiles and crushed glass aggregate. In keeping with the enthusiasm for industry bringing communal benefit that is so evident in the economic culture of the islands (the levy on Sullom Voe crude being an obvious example) Enviroglass is a social enterprise operated by the Shetland Amenity Trust and all profits from the company are directed to natural and environmental maintenance programmes on the islands.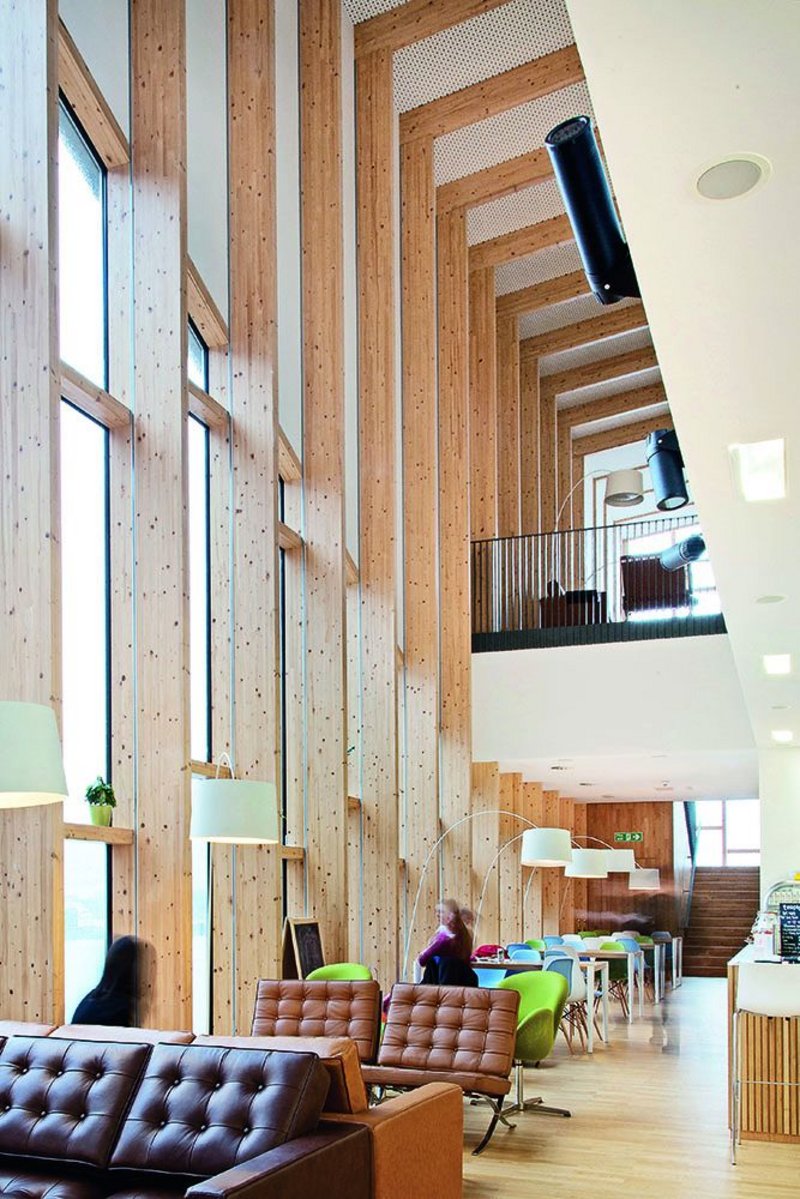 Credits
Architect/lead consultant: Gareth Hoskins Architects
Architect: PJP Architects
Structural engineer: Elliot & Company
Services engineer: Harley Haddow
Quantity surveyor: David Adamson & Partners
CDM co-ordinator: PJP Architects
Acoustic consultant: Arup Acoustics
Venue consultant: Arup Theatre Consultants
Project manager: H James Nisbet
Main contractor: DITT Construction
Client: Shetland Arts Development Agency
Artists: Nayan Kulkarni and Roxane Permar
Suppliers
Aluminium cladding (walls and roof): Architectural Profiles
Rainscreen cladding: Eternit (Natura Secret Fix)
Curtain walling: Riaco
Timber supplier /joinery: Bryceland Timber /DITT Construction
Acoustic linings (fabric) Hodgson & Hodgson Group
Timber floors: Weitzer Parkett
Floors: Altro Walkway & Flowcrete
Precast stair treads: Plean Precast
Doors: Leaderflush & Shapland /IAC Doors/Clark Doors
Revolving door: Geze
Sanitary ware: Twyford
Theatre and cinema seating: Jezet (Granada and Megastar seats)
Stage: Steeldeck
Mechanical and electrical: No 1 Group/SES
Lifts and escalators: Kone
Theatre fit out: Northern Light/Audio Light Systems
Cinema fit out: Future Projection