An extraordinary atmosphere within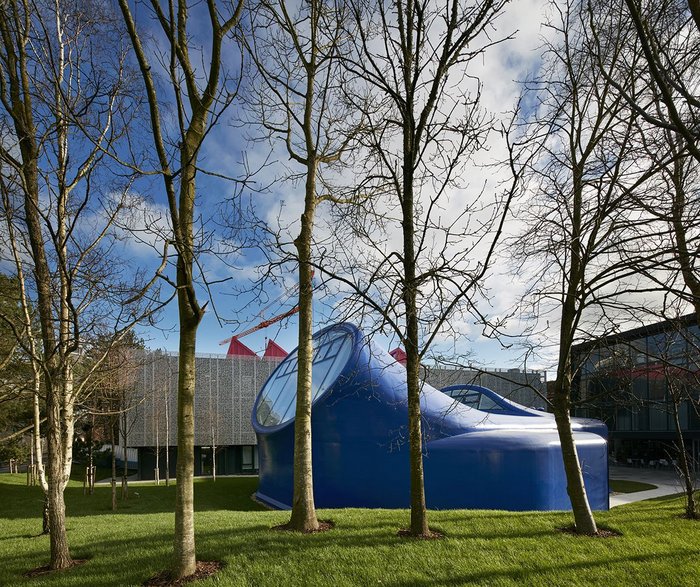 CRAB Studio (Cook Robotham Architectural Bureau) for Arts University Bournemouth
Contract value: Undisclosed
GIA: 165m2
This is reportedly the first dedicated drawing studio to be built in a British art school for a century, and the extraordinary atmosphere within left the jury wondering why this would be so. An exemplary art-making space lurks within this colourfully wrapped sweetie of building that will inevitably become emblematic of its host institution.
· Credit: Jenna Al-Ali

· Credit: Richard Bryant

· Credit: Richard Bryant

· Credit: Richard Bryant
Formed from bridge building technology, the three-dimensionally curved painted structural steel skin addresses the challenges of creating fluid form, its colour giving cohesion. On the inside all is calm. The soft curves create an almost intangible cave-like form dominated by the Cyclopean north light that beautifully frames tree canopies. Considerable effort has been quietly expended to eradicate extraneous detail; only very effective highlights remain. This is a building that fits its purpose perfectly – a space for drawing that invites you to draw. The jury wanted to stay.
See other winners of the RIBA Regional Awards 2016 – South West
---