Alvar Alto's work inspired Ecuadorian photographer Lorena Darquea to appreciate the subtle qualities of light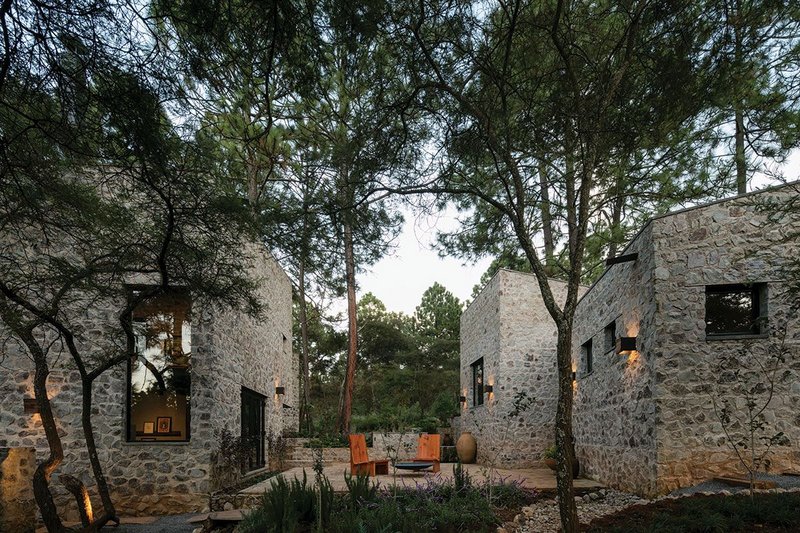 Credit: Lorena Darquea
Hailing from Ecuador, educated as an architect in Monterrey, Mexico, and undertaking extended internships in Chicago and Finland, 30-year-old photographer Lorena Darquea is truly a woman of the world. But in the cyclical nature of things, it was a return to her homeland, after an inspiring photography module at Helsinki University, that proved to be her making. With a dearth of professional architectural photographers there, Darquea found that her shots of Alvar Aalto's work served as the perfect calling card for Quito's small quorum of up-and-coming practices.
In Mexico as in Ecuador, they all seem to become friends. To photograph this private house by Mexican firm AM30 Taller de Arquitectura & Stephane Arriola, Guadalajara-based Darquea went to hang out with them for the weekend, capturing the building in its rural isolation over the course of her stay. She chose the building for this page, she says, 'because of its beautiful forest situation and for how well it has been made. Here in Mexico there's still an incredibly strong artisanal culture and craftsmen turn materials well in their hands.' Darquea was particularly struck by the masonry; rough-hewn local stone skilfully tessellated together to form its striking bonded walls.
Asked if she missed the South American sun during her Nordic studies, she reminds me that Quito, at nearly 3000m altitude, is a curious equatorial capital: 'It's actually quite cloudy and cool – a bit like Helsinki; I find the Mexican climate far more shocking.' Perhaps that is why she waited for the harsh sun to sink behind the hillside before she rose for air, to catch the shadowless house on the cusp of twilight, its scorched stones waiting for the balm of the evening. 'I learned to love Aalto's love of the subtle qualities of light,' she tells me; and here, 10,000km from Finland, she's sticking to her story.