Commended: Uppingham School Science Building, Rutland. Entrant: Orms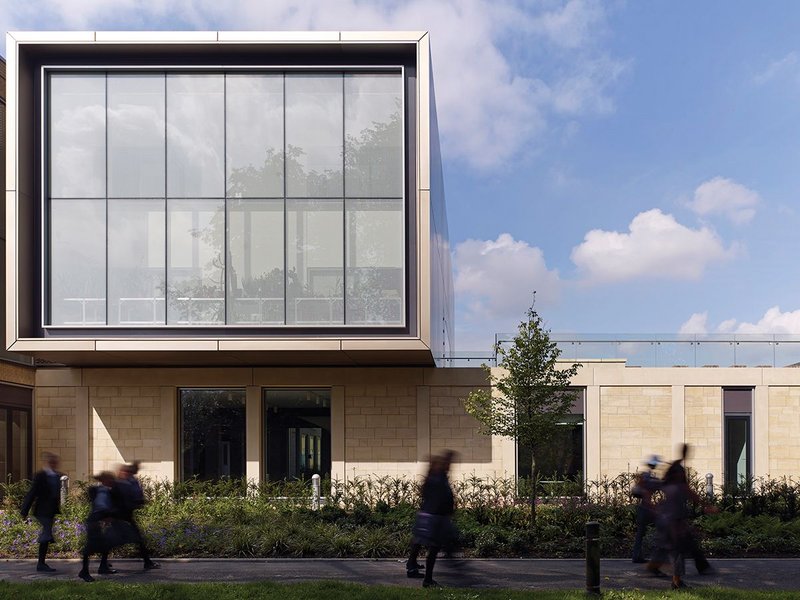 Schueco FW 50+ SG forms the anodised aluminium 'jewel-box' element of the new Science Building.

Credit: Kilian O'Sullivan
Designed by Orms, Uppingham School Science Building is the final phase of the 800-pupil boarding school's Western Quad masterplan.
Arranged around a grassed quad, the 4180m2 building is conceived as physically and intellectually connecting science with sport, art and mathematics.
'The intention was that it wasn't just a silo for teaching sciences. It needed to be a building that was open and welcoming to the rest of the school,' said Orms associate director Colin McColl.
This strategy was achieved with the help of Schueco systems, used extensively in combination with pre-cast stone elevations inset with panels of local Clipsham stone. In all cases, according to McColl, the installations were the result of intense discussions with contractors and suppliers to achieve bespoke results with minimal visual fixings while using standard systems. 'These systems have a lot of options you can work with,' he added.
The most spectacular of these is the anodised aluminium 'jewel box' element. This contains the learning resources centre and has a double height viewing window overlooking the Western Quad. This striking feature was achieved using Schueco FW 50+ SG with 175mm mullions and flush transoms, and with a bespoke fritting pattern to provide solar shading to the south.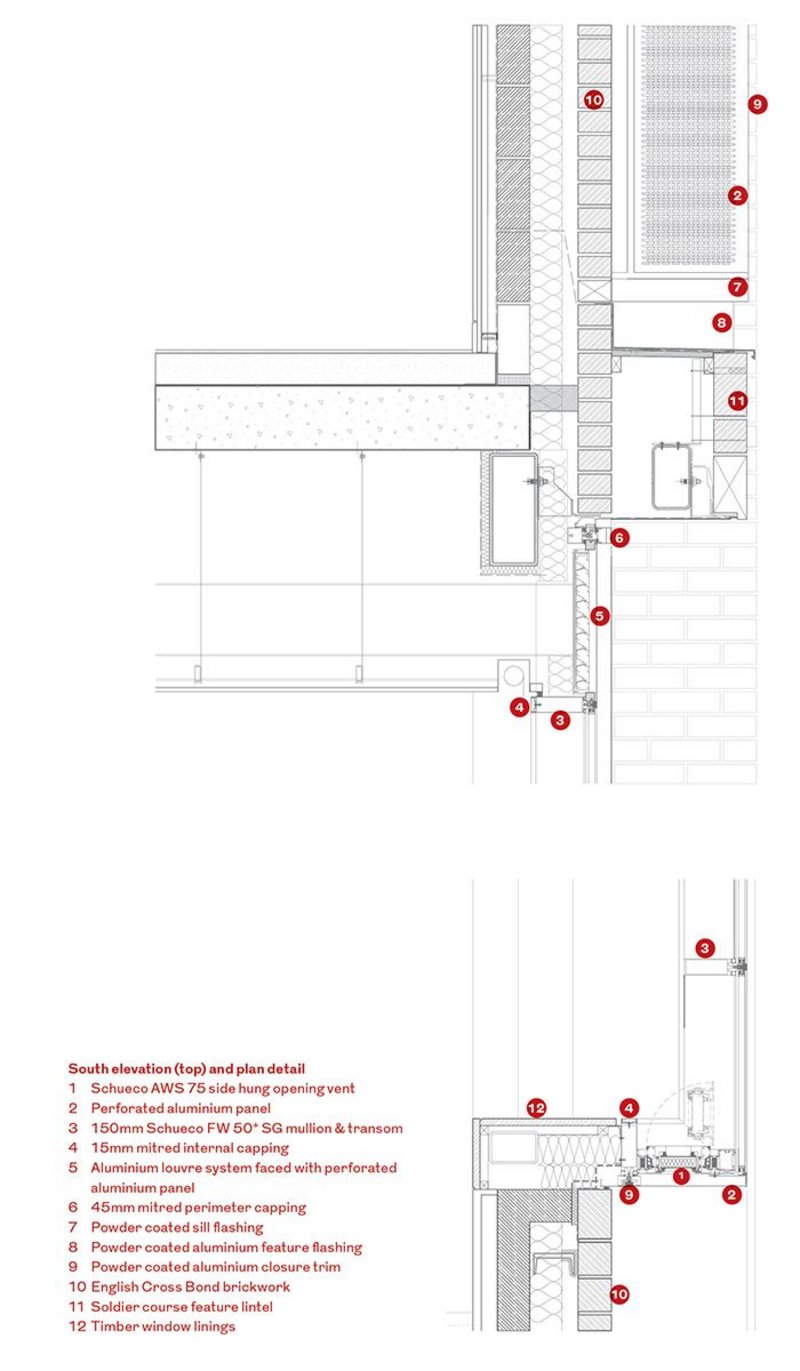 Another key installation was the pair of projecting bay windows on the south elevation. Orms specified Schueco FW 50+ SG 150mm mullions and transoms with 15mm mitred internal capping, and incorporated a Schueco AWS 102 side-hung opening vent behind a separate bespoke aluminium perforated screen. This slick, minimally detailed aesthetic was also used for other laboratory areas in the building.
Schueco was specified to form the rooflights in the building's main atrium above a central spiral stair. These use the Schueco FW 60+ SG system with 250mm mullions and are discreetly strengthened with inner steel plates to support a suspended Foucault Pendulum. In the glazed colonnade, flush Schueco FW 50+ SG glazing acts as a foil to the masonry.
Uppingham School's investment in the new science building strategy is working – already more female students have opted for science and there has been a 30% rise in school applications.
Judge Paul Monaghan praised the building for a good composition 'well done and elegantly detailed'.
The £14m Science Centre recently won the RIBA East Midlands Building of the Year award.
---
Client: Uppingham School
Architect: Orms
Structural engineer: Brookbanks Consulting
Main contractor: Bowmer & Kirklan
---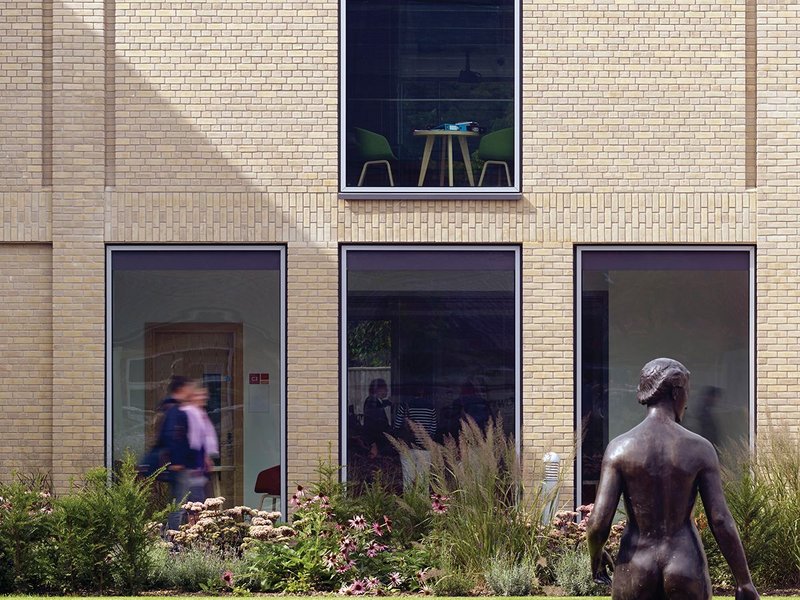 Detail of the west elevation of the quad.

Credit: Kilian O'Sullivan