Idiosyncratic elevational treatment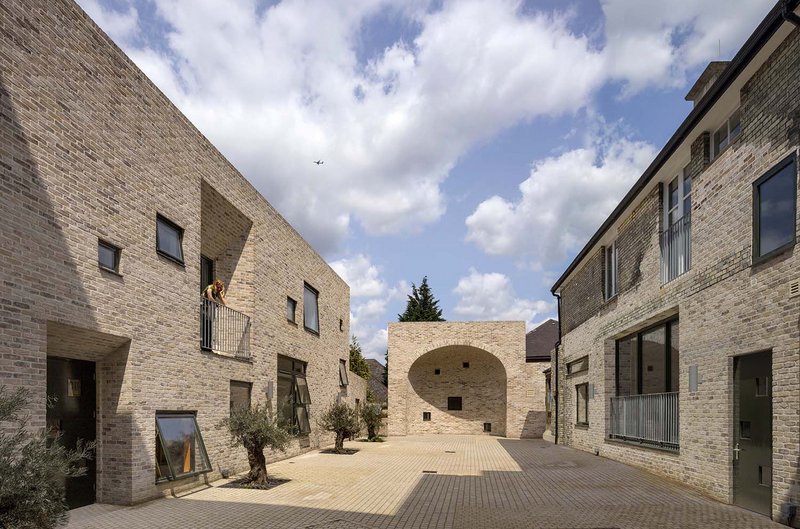 Credit: Morley von Sternberg
Peter Barber Architects for Thames Reach
Contract value: £3.03m.
GIA: 1979m2
Client of the Year, commended
Historic England Award for Constructive Conservation
The jury was delighted with this joyful scheme. A new courtyard is at the heart of these facilities for the homeless to find employment, with old and new elements positioned around it. The idiosyncratic elevational treatment of the additions makes sense in relation to the quirky late arts and crafts building, now restored. It is great to see such a building returned to a civic use where others have been converted to housing.
Old and new mesh together around the courtyard with a clear material language, overlaid with an occasional false historical detail playfully blurring the seemingly clear delineation. The architect worked closely with English Heritage, which supported the scheme.
A similar approach has been taken on the side street elevation where a playful yet contemporary response successfully relates new and old building elements and signals the building's regeneration in an appropriately modest way.
---
See other winners in the RIBA Regional Awards 2015 – London