RIBA Regional Awards 2014: North West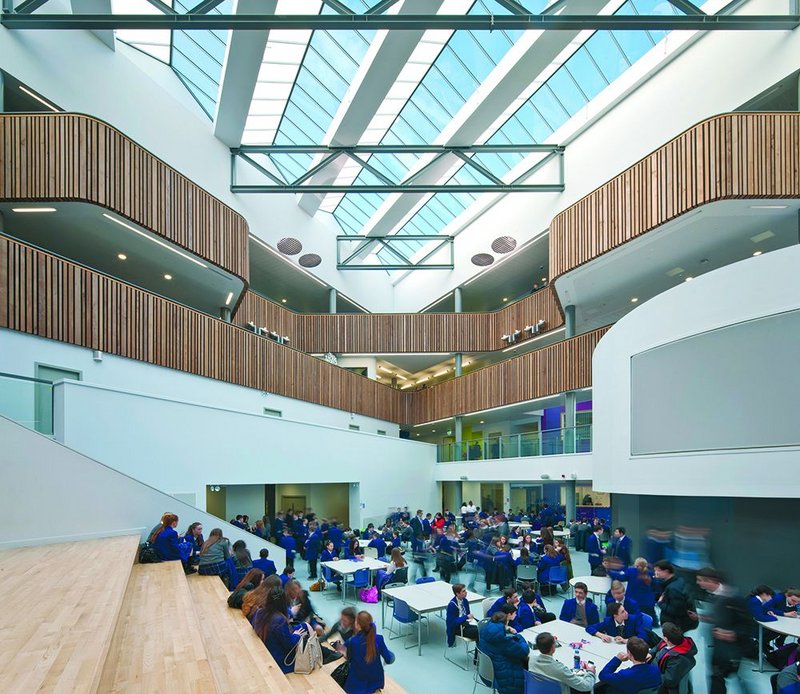 Enterprise South Liverpool Academy

Credit: David Barbour
Enterprise South Liverpool Academy
BDP for Enterprise South Liverpool Academy
Contract £22m. GIA 10,433m2
This school aids the argument that good design boosts academic performance: it already shows marked improvements in both attendance and exam results, providing 1100 secondary students with state-of-the-art facilities that meet the needs of 21st century teaching.
Shimmering shingles on the robust metal exterior are counterpointed internally by wood finishes that bring warmth and acoustic benefits. The whole building is organised around a central 'heart' space; a 'light and airy volume that has spirit and life and where users feel welcome'. Its materials and the acoustic treatment ensure the scale is not overbearing. The space can be used to bring together the whole school or for more intimate performances.
The concept and execution of the school demonstrates how, by working closely with the stakeholders and users, BDP has 'delivered a building that more than meets the school's agenda and pedagogy, while giving the local community a building to be inspired by'.
---