From its history to current uses, forms, types, versatility and future, complete Marley Eternit's CPD on fibre cement to learn more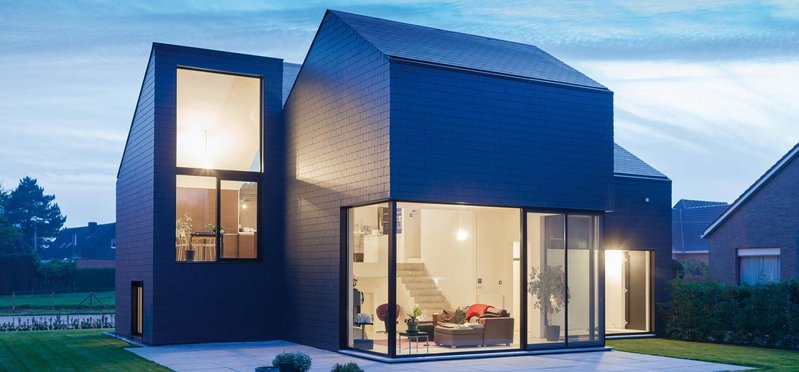 Fibre cement can be used for all or part of the building envelope. The CPD examines the history of fibre cement, its features and benefits. You will learn:
What is fibre cement?
What are the key benefits of fibre cement?
Where can fibre cement be used?
The fibre cement building envelope
The future of fibre cement

History, type and forms
Fibre-reinforced cement products were invented in the late 19th century by the Austrian industrialist Ludwig Hatschek (1856-1914). The material was commonly used as sidings in houses and due to its low cost, fire-resistance, water tightness, light weight and other useful properties, it rocketed in popularity in the post-war building booms. The first corrugated fibre cement sheets were used as a building material in 1906. In fact, some of those original sheets are still going strong today.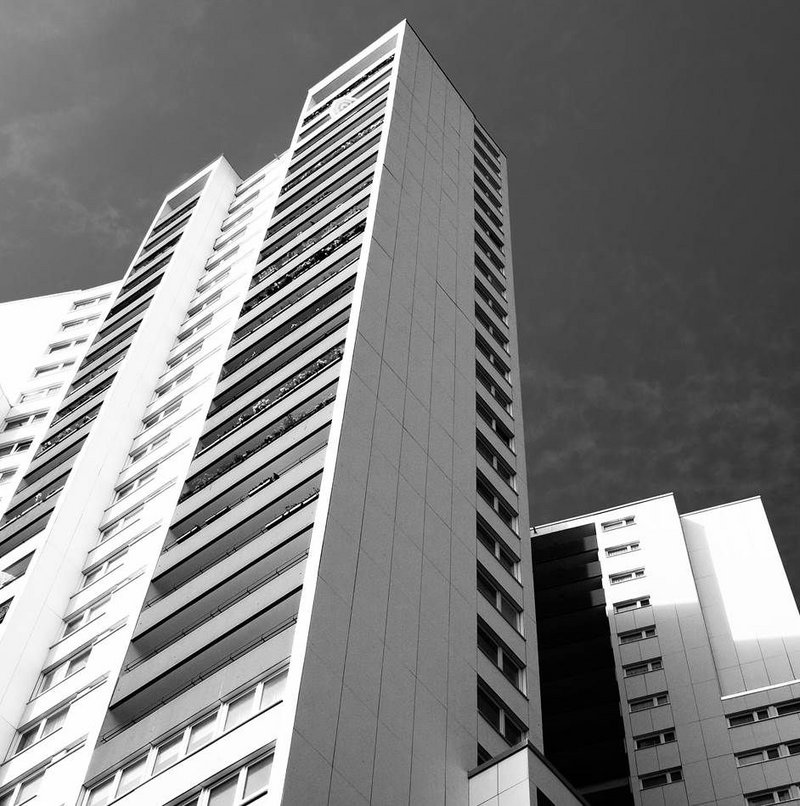 The formulation has been perfected over time and the material comes in a very wide range of forms.
Today fibre cement is a precisely formulated mix of cellulose, water and cement which is rolled, pressed, dried and coloured on state-of-the-art machinery. It is a multi-layered fibre structure that makes it strong and long lasting.
The material is available in many forms, textures and colours. Those first fibre cement products, sidings, are still produced today though in far superior form. Now they are more often referred to as 'cladding' or 'weatherboard'.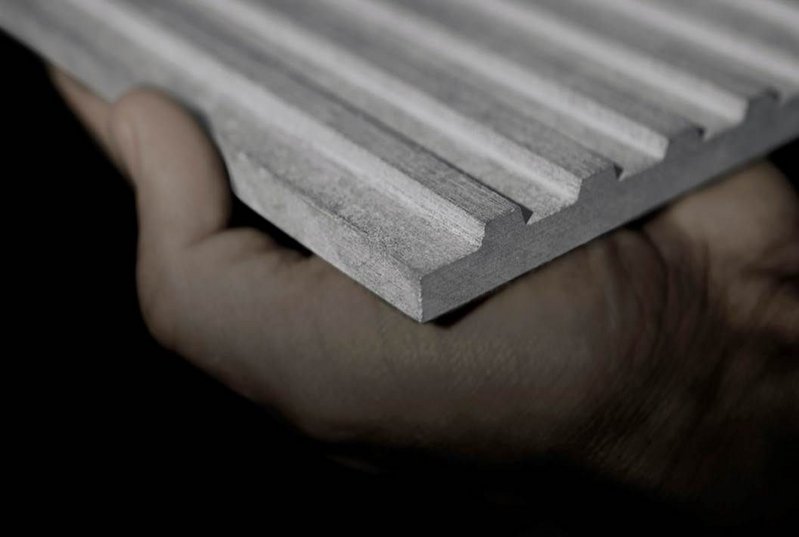 Types
Fibre cement cladding provides a weatherproof rain screen in a variety of textures and colours providing excellent thermal, acoustic and fire performance and can achieve A+ BRE ratings. Impact resistant and durable, fibre cement cladding can be fixed using a comprehensive range of fixing systems, from timber battens, to multi-floor spanning rail and bracket systems. Our range of EQUITONE fibre cement materials consists of:
[linea] - a unique 3D shaped, through-coloured material
[natura], with a finish that allows the fibres to show through
The unique aesthetic of the through coloured [tectiva]
The smooth, silky matt anti graffiti coated [pictura]
The highly glazed, granular finish of [textura]
Vertical slates are small panels perfectly sized to adapt to the contours of a building and provide a second, protective skin. This enables visual and performance continuity between the roof and facade, creating a beautiful, complete building envelope. With invisible fastenings, different colours and various panels, vertical slating offers a range of options for new build and renovation projects. The slating uses the rainscreen construction principle and is able to accommodate insulation between the building substrate and the slate panels at the same time as providing a ventilated cavity.
Weatherboard is designed to replace and improve upon traditional timber clapboard and is fixed in a similar way – usually horizontally. It is available in 3600mm lengths, 190mm deep and 10mm thick and can be cut, worked and fixed using standard hand and power tools.
Roof slates can be used for roofing and vertical slate hanging. These fibre cement slates are usually 600mm by 300mm, although other sizes are available and often come with ranges of fibre cement finishing accessories.
Profiled sheeting can be used for small and large scale buildings, not just in the agricultural sector where its resistance to rot and rust are paramount, but in every sector, from education to residential.
The ideal building envelope
Fibre cement can provide part or all of a building envelope. Roofs, walls, exteriors and interiors at commercial or individual residence scale are all within the scope of the material. From ground level, up walls and facades, past the eaves, along the roof and back down again. It is not just a beautiful skin, it performs in many different ways. It has a light-weight construction, with less material, less embodied energy equalling smaller foundations, or more space supported by the same foundations. It can incorporate high levels of insulation at roof and wall level either for new build or retrofit, for instance in overcladding applications. Fibre cement rainscreen systems achieve excellent thermal performance with little or no thermal bridging while improving acoustic performance.
Rainscreens
Fibre cement rainscreen cladding can bring other benefits to the building skin:
Insulation - all types of insulation can be used from rigid PUR to mineral wool. Insulation positioned against substrate maximises heat retention and minimises condensation issues. Used externally insulation also maximises internal floor space. The added bonus of mineral wool insulation is that it allows moisture to pass through to the cavity where the passage of air evaporates it.
Minimisation of thermal bridging - a continuous insulation envelope is possible with external insulation, so no thermal breaks are required to accommodate internal structural elements such as floors and beams.
Rainwater removal - not only does the cladding prevent penetration of most rainwater the natural ventilation, through the stack effect, evaporates any penetrating rain. Residual rainwater drains harmlessly and evacuates at base of system. The open or baffled joints means the pressure is equal inside and out which naturally inhibits ingress of even driven rain.
Removal of interstitial condensation - not only is this a thermally efficient system but any interstitial condensation is kept to the outside of the structure where it is quickly removed via evaporation. Thus the structure is maintained at even temperature and kept above dew point.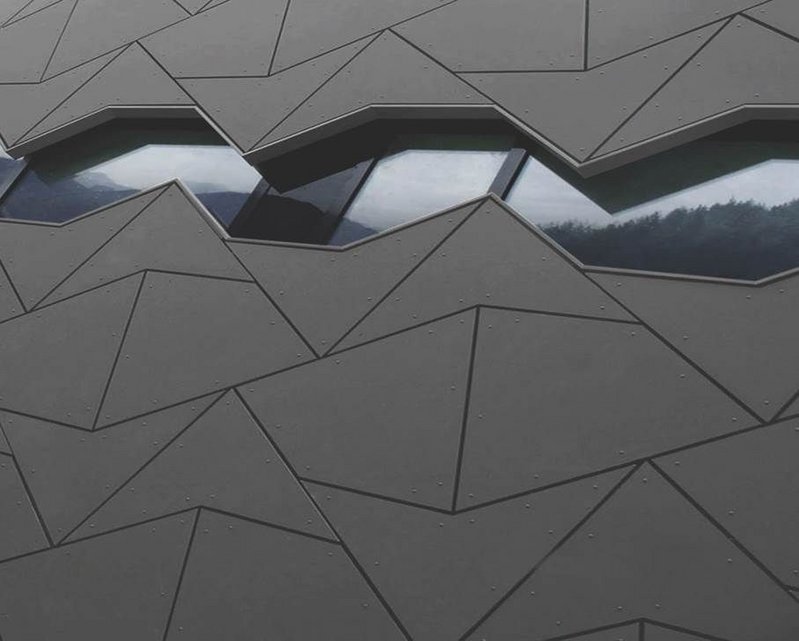 The range of shapes, texture and types gives the architect wide-ranging aesthetic options, without sacrificing performance
Features and benefits
These high performing and durable boards can be used internally or externally to make plaster, tiles or render finishes. Fibre cement as a material has the following built-in features that provide a range of benefits to designers and specifiers:
It is a long term, low maintenance, weather resistant and durable solution across a range of sectors in all climates
It is extremely impact resistant, used for high impact and high traffic areas in schools and hospitals. This impact resistance extends to pure, pristine exteriors
The range of shapes, texture and types gives the architect wide-ranging aesthetic options, without sacrificing performance
It is much more than a high performing skin – colour adds another powerful range of design options
It is is naturally non-combustible and will not support the spread of flame - most products are Class 0 to BS 476 and Class A2 (non-combustible) to BS EN 13501
Fibre cement is a vapour permeable material and in marine areas or areas with high humidity and moisture, it can significantly reduce the risk of condensation – problems which are often unacceptable for single-skin metal roofs
It is sustainable, it has been assessed by the BRE and achieves an A+ rating in the Green Guide.
Factory waste can be recycled at the cement works. Hard waste, being non-hazardous, can be used as hardcore
Life expectancy is in excess of 50 years in normal atmosphere
It is recyclable.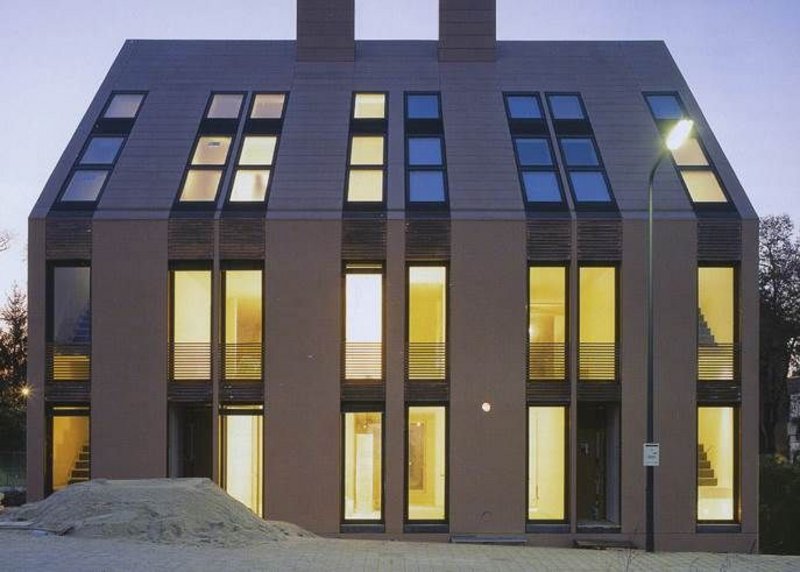 The recycling of products in the construction industry is also becoming increasingly important as strict targets set by the EU Waste Directive require 70 per cent of construction and demolition waste to be re-used, recycled or recovered by 2020. Fibre cement can be fully recycled at the end of its lifetime. Waste fibre cement can be ground down and used to replace limestone and shale in clinker production, as essential ingredients for Portland cement, the most common type of cement used across the world. Using fibre cement in this way would not only remove 100 per cent of the fibre cement waste but also increase the sustainability of clinker production. Reducing the use of limestone would cut CO2 emissions by minimising the effects of quarrying and improving the environmental impact by energy reduction. Therefore as we head towards 2020, fibre cement will become a very important material in helping both manufacturers and contractors alike to recycle.
The future of fibre cement
Fibre cement has a long and proven past with applications across the whole spectrum of construction. It is already being used as a sustainable way to provide the protective, insulating and weather-proof skin to a range of buildings, accommodating different climates and building forms. We are seeing increasing integration of fibre cement with other sustainable technologies – for instance, PV modules – to provide seamless skins that not only keep heat in and the weather out, but generate extra energy from renewable resources. Fibre cement slates are increasingly being used not just for roofs but for vertical elevations, to provide complete and continuous building skins. There are other uses for fibre cement which demonstrate its flexibility in use and highlight its extraordinary properties. For example:
Fire resistant kitchen fixtures
Heat resistant light fittings
Wash basin, obviously water resistant, but also smoothly curved
Of course, these aren't the main story for where the future of fibre cement lies, but the properties they demonstrate translate to the world of the built environment where fibre cement is being used more and more to create, fit for –purpose, exciting, sustainable buildings.
---