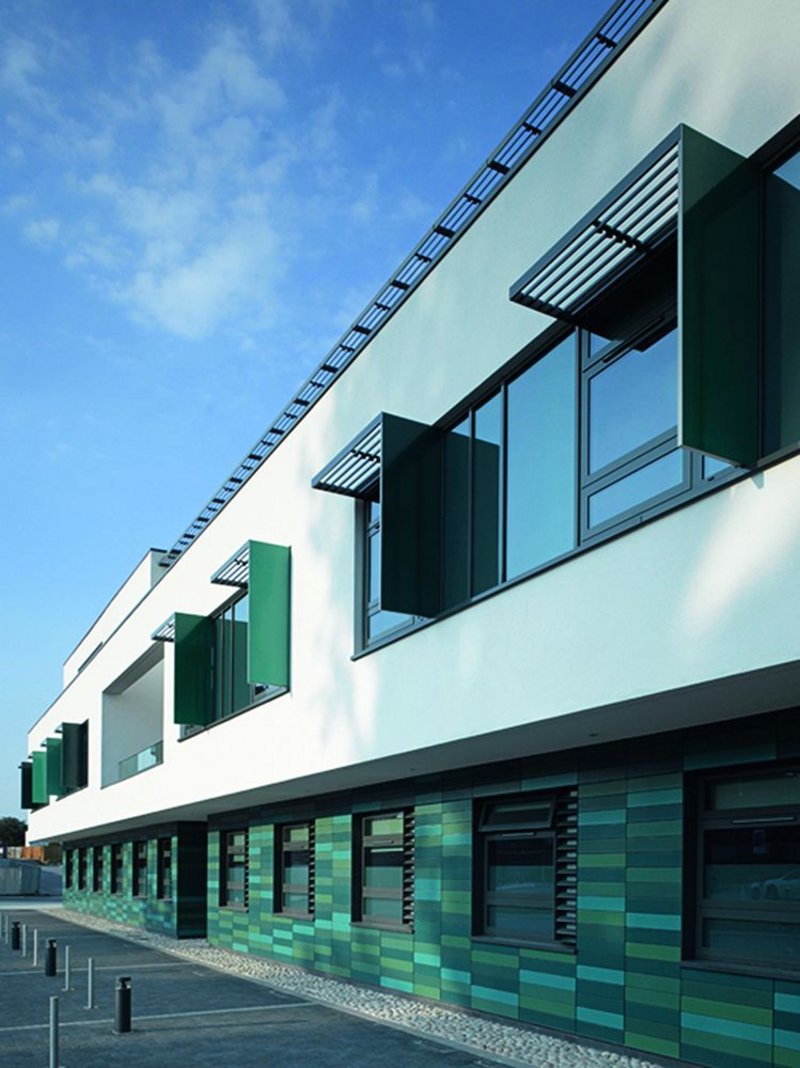 Shading and privacy were critical on the upper floor windows.
One of the problems with healthcare buildings is that windows are not allowed to open more than 100mm. 'Getting in enough air for natural ventilation is tricky with this restriction,' says Marc Levinson of Murphy Philipps Architects. The window restrictors are intended to reduce the problem of break ins at ground floor and suicide above. 'The thing is the guidelines from Health Technical Memorandum 55 suggest that the openings should be decided on a case by case basis, but people are very risk averse,' he says.
To bring in extra air more, smaller windows are often used. But that takes a lot of little bits: openers, frames, handles etc. On its Finchley Memorial Hospital, Barnet Levinson got round this with a louvred venting panel. Three Reynaers Aluminium opening windows (with restrictors) sit alongside the vent. The louvres make it secure and give plenty of 100mm gaps to draw in air. After a mock up for the hospital to test robustness the whole lot was ­pre-assembled by package subcontractor Deepdale.
On the first floor it was felt that, for patient comfort, bedrooms needed supplementary mechanical ventilation, so there are no vents. But without the building overhang that keeps the ground floor cool in the height of summer, shading was critical. Bespoke brises soleil were designed to make the most of the sun while avoiding overheating. Solid aluminium side panels keep the glare out of the eyes recumbent patients.
Levinson sees this window and venting arrangement as part of an evolution towards a different system. 'I suppose we are moving towards the separation of daylighting and ventilation,' Levinson says. 'Instead of glass divided up into three windows you could have a nice clear area.'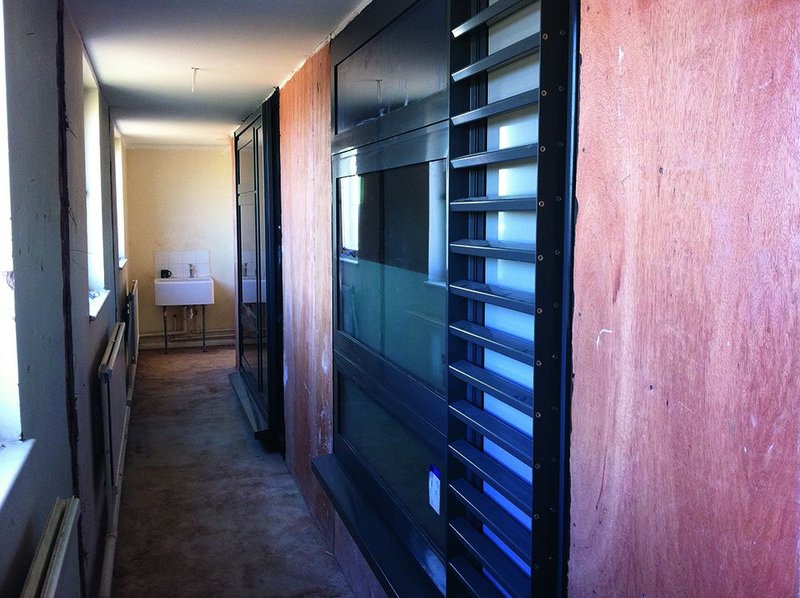 A mock up allowed the end users to test the vent and window combination.