Landmark space that celebrates the city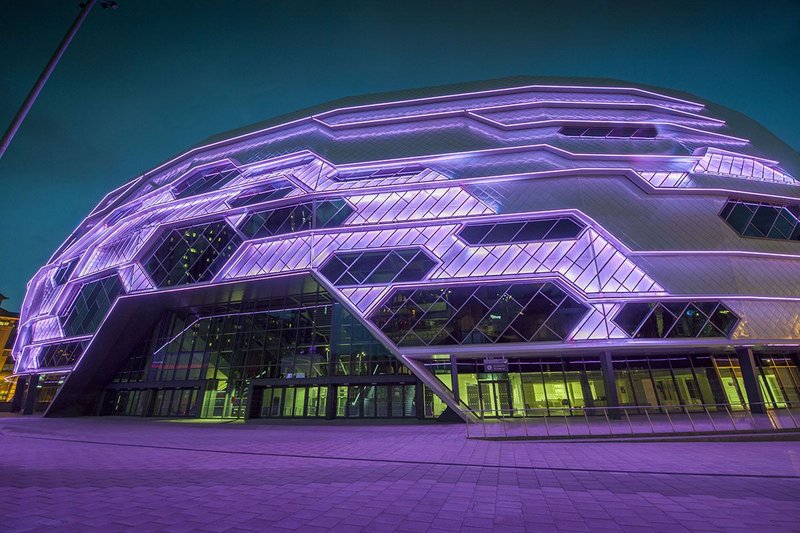 Credit: Giles Rocholl
Populous for Leeds City Council
Contract value: £60 million
GIA: 29,727 m2
The 12,500 seat arena is a significant strategic investment for the City of Leeds, and testament to the council's commitment to create a valuable cultural asset that will also benefit the local economy. The result of a thorough procurement process, which generated the concept of the arena, the project has benefitted at all stages from real clarity of purpose, precision in design and rigour of execution.
While having a strong intrinsic logic and efficient design, the project has also had to reconcile this with the demands of a constrained urban site in the city centre. The arrangement, which exploits a significant fall across the site, gives level access to both main auditorium entrances and back-stage areas, and supports a logical arrangement of front, sides, and rear of the building appropriate to its respective urban relationship.
The new public space to the front, combined with the dramatic and dramatically illuminated main facade, provides a landmark space that hosts and celebrates the animated life of the city.
See other winners in the RIBA Regional Awards 2015 – Yorkshire
---