Pleasantly human in scale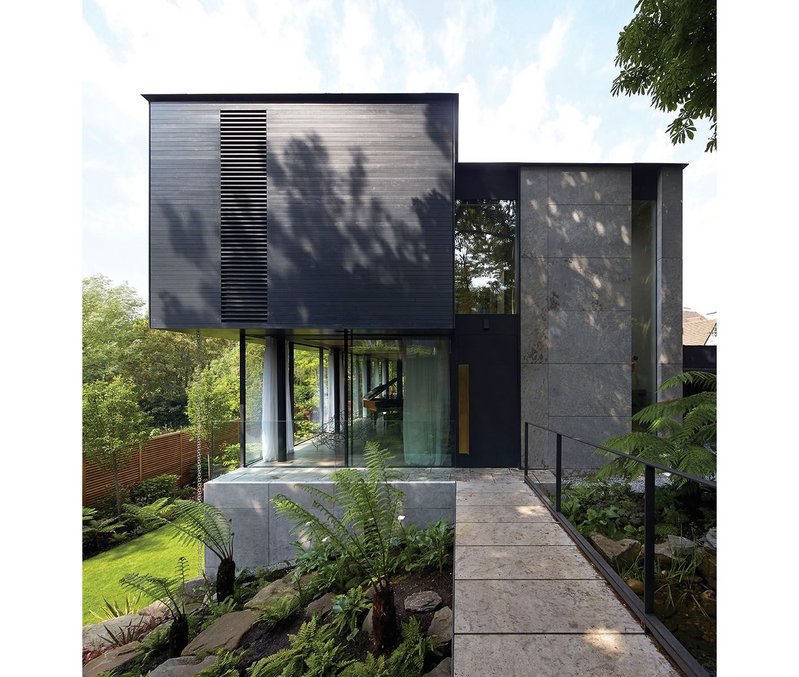 Credit: Hufton & Crow
Stanton Williams for private client
Contract value: £2.7m. GIA: 566m2
This elegant four-bedroom home takes advantage of a sloping site in the Highgate Conservation Area to create a large footprint with an enticing mix of interlocking volumes and external terraces expertly embedded into the hillside.
The house has been carefully placed to preserve mature trees, complemented with a lush new landscape of lawns and water gardens. The house is approached across a bridge traversing a cascading stream that leads to the heart of the house, which overlooks the double-height living space and kitchen below.
Large sliding glass doors open onto the garden at the lower level, blurring boundaries between inside and outside. The material palette reflects the natural setting and combines precisely detailed Accoya, cross-cut limestone and glass within elevations which help to embed the building into its site. It is both highly controlled and pleasantly human in scale.
---
See other winners in the RIBA Regional Awards 2015 – London