Forensic attention to detail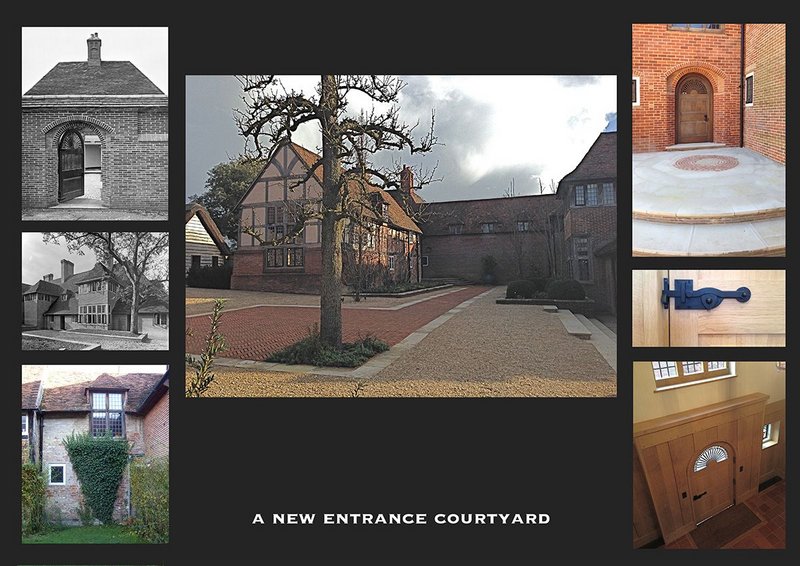 Frances and Michael Edwards Architects with Moxley Architects for Private Client
Contract value: Undisclosed
GIA: Undisclosed
Conservation Award
The project consists of the restoration of a substantial grade I listed Sir Edward Lutyens house as well as its Lutyens and Gertrude Jekyll gardens. With many changes and internal alterations to the house occurring in the years after its completion in 1912, the architect looked to the photographic record of the house from a 1913 Country Life, as well as undertaking a detailed investigation of retained elements in the house, to carry out a faithful restoration of the interiors.
The whole team has clearly been passionate about the work, with skilled craftsmanship in the execution of the restoration evident throughout. Reconstruction of the fireplaces required sourcing stone from the original quarries, while in bathrooms, the original fittings and tiles were all researched and reinstated.
The result is an exemplary conservation project carried out on an important architectural work. Attention to detail, including the use of a specialist Lutyens conservation architect, has been forensic. Through this meticulous attention to detail exhibited by everyone on the project, an important early 20th century work has been brought back to its former glory.
See other winners in the RIBA Regional Awards 2015 – South
---