Former petrochemical storage, Anglesey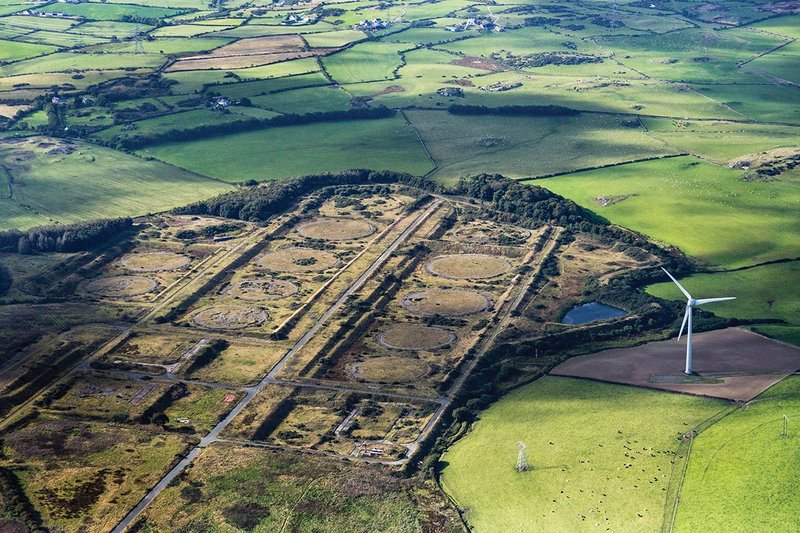 Former petrochemical storage, Anglesey

Credit: Alex MacLean
American photographer Alex MacLean has his head in the clouds – but it's for purely professional reasons. Graduating in architecture over 40 years ago from Harvard, he combined his interest in the landscape as a design driver with a fascination for the geographic information systems that were still in their infancy, and so learnt to fly. Since then he's gone from strength to strength, starting with landscape surveying using elementary coding and punch cards to now producing state-of-the-art landscape images better suited to gallery walls than architects' desks.
Perhaps that's why he came to the attention of the Design Commission for Wales as a speaker for its recent 'Landmarks' annual conference. He accepted warmly before spending 10 hours flying around Wales, recording its landscapes and the human interventions that have modified it, to use in a visual presentation with his keynote speech. The artistry is clearly evident in the 75 shots that he presented to the delegates – most framed to the point of abstraction.
But it was the COP21 climate change conference in Paris as much as the landscape that influenced MacLean's final choice of image. Photographed while passing over Angelsey, the site intrigued him with its remnants of receded industry; flotsam left over as the ­petro-chemical industry retreated to the seas. Abandoned over 20 years ago and returning to nature, the relics of the former petrol storage tanks still leave their imprint on the landscape. But alongside the contaminated site, the shoots of a renewable future are beginning to sprout; a clutched stem of hope in Wales there to save the ice caps.
---