Brilliant in its simplicity and execution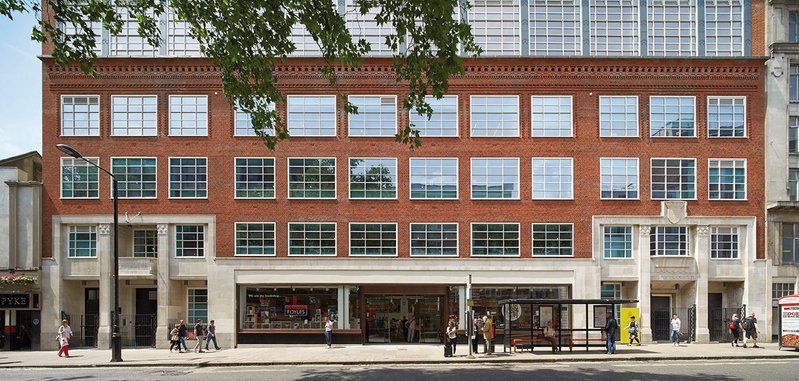 Credit: Hufton & Crow
Lifschutz Davidson Sandilands for Foyles
Contract value: £9m. GIA: 4963m2
Client of the year
RIBA London Architect of the Year Award, presented by One Fine Stay: Lifschutz Davidson Sandilands
Located on the site of the former Central Saint Martin's College of Art and Design, this new flagship store for a Soho institution is a triumphant resurrection of a stuffy and declining bookstore into a dynamic, welcoming and accessible literary emporium. Driven by the client's passion for books but limited by a tight budget, the scheme strips away the former art school's interior to reveal its concrete frame.
With all services exposed, its 6.5km of shelves have been made easily navigable with a central light well around which the staircase spirals from street level to a top floor café, gallery and events space. The concept is brilliant in its simplicity and execution.
Double height spaces and mezzanines create a variety of atmospheres in the shop; some full of light and movement and some quiet nooks offering a sense of retreat. With lighting and shelving designed with the client, it all comes together to create a truly spectacular space for book browsing and buying.
---
See other winners in the RIBA Regional Awards 2015 – London