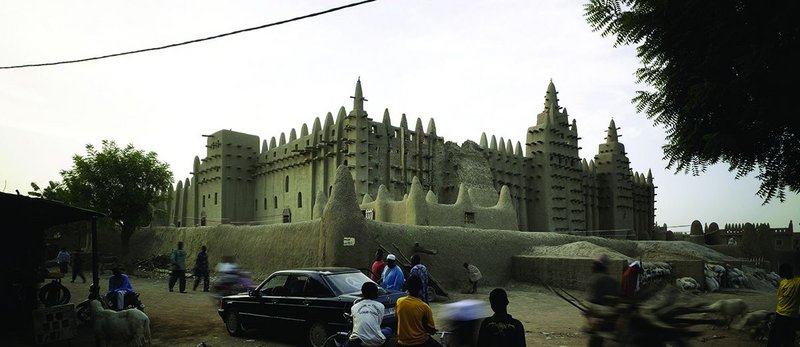 Following a 1996 fashion shoot for Vogue, the incensed town banned non-Muslims from entering the mosque
It's ironic that Berlin-based photographer Christian Richters chooses his image of the 19th century Great Mosque at Djenné in Mali as one of his personal favourites, for it has, in recent history, been far from hospitable to photographers. Following a 1996 fashion shoot for Vogue, which saw scantily-clad models brushing up against its famous mud brick walls, the town was reportedly so incensed that non-Muslims have been banned from entering the mosque ever since.
Richter's exterior image does, however, manage to capture the strange molten beauty of the baked ferey structure, its qibla (prayer wall), buttresses and minarets dotted with its distinctive palm-stick toron, projecting 60cm from its face, facilitating access to the structure for annual repairs after the ­seasonal rains.
Old buildings have fascinated Richters from an early age. His first photographs were of these, rather than new ones, and ­after training with well-known German photographer Pan Walther, he went on to study photography at Essen's Folkwang School. Since 1985, he's been commissioned by a string of European starchitects. Richters observes that in this time he's seen 'national styles or identities replaced by global trends'; a measured Teutonic response that gives no sense of whether he approves or not. Perhaps in this case then, with his image of Djenné's towers rising from African sand, a picture really is worth a thousand words.