Winner: Altnagelvin Radiotherapy Unit, Londonderry, Northern Ireland. Entrant: Walsin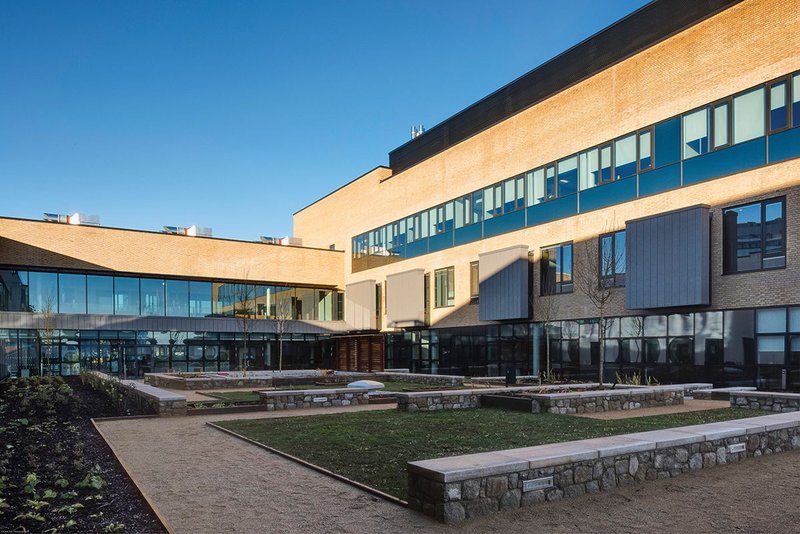 The design maximises views onto the garden through the use of extensive FW 50+ SG curtain walling in public circulation areas.

Credit: Chris Hill Photography
Schueco systems were deployed to create a warm and welcoming ambience that maximises connections to nature at a new radiotherapy unit at Altnagelvin Hospital in Londonderry.
Designed by O'Connell Mahon in association with Isherwood + Ellis, the building seeks – where clinically appropriate – to allow as much natural light as possible into internal circulation areas. At the same time, the extensive glazing enables patients, families and staff alike to enjoy wide views of the gardens, an important consideration given that the integration of landscape into buildings is believed to improve health outcomes.
Schueco FW 50+ curtain walling is utilised to form a glazed public circulation zone from the entrance that flows in and around separate brick-clad functional units. This is used in combination with Schueco AWS 75.HI and AWS 60.HI windows, with Schueco AWS 114 bonded venting and Schueco ADS 65 HD doors. In particular, the full height tilt-and-turn Schueco AWS 75.HI aluminium windows were instrumental in achieving a merging of garden and inner spaces.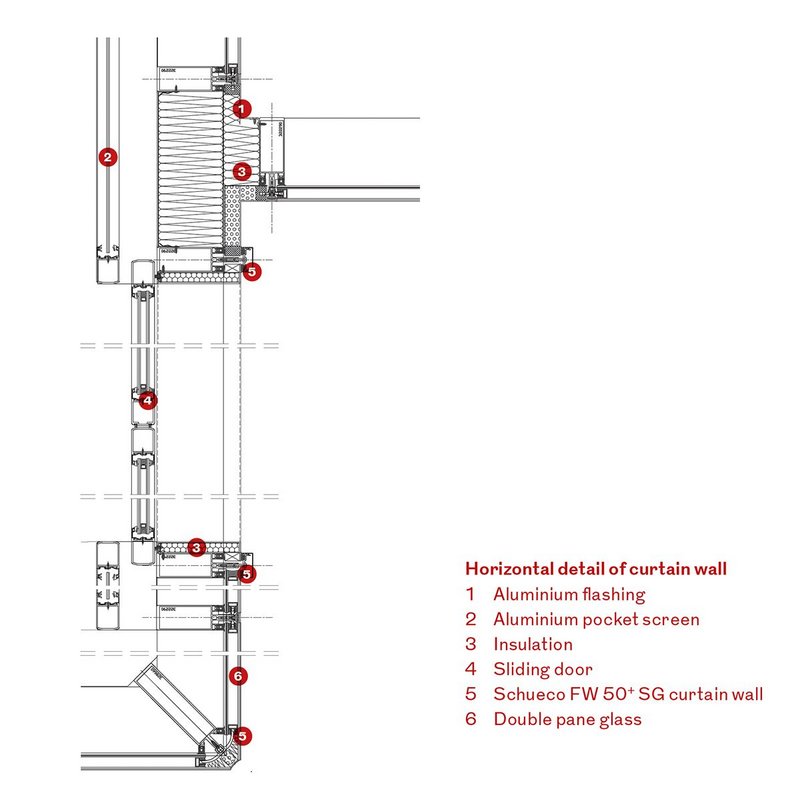 'There is no capping on the Schueco curtain walling glazing system, which gives a sleek appearance to the glazing,' says Stephen Moore, bid manager of specialist facade subcontractor Walsin. 'Any openable windows were frameless for a flush effect.'
Judges were impressed with the high spec public sector project.
'Northern Ireland stands out for provision for quality public health sector architecture,' says Pankaj Patel. 'It's commendable to commission a Schueco product for a health building.'
The £50 million new facility will provide access to radiotherapy services to approximately half a million people across Northern Ireland and Ireland.
---
Client: Health & Social Care Board of Northern Ireland & the Health Services Executive of the Republic of Ireland
Architect: O'Connell Mahon in association with Isherwood + Ellis
Structural engineer: Taylor & Boyd
Main contractor: McLaughlin & Harvey
Specialist contractor: Walsin
---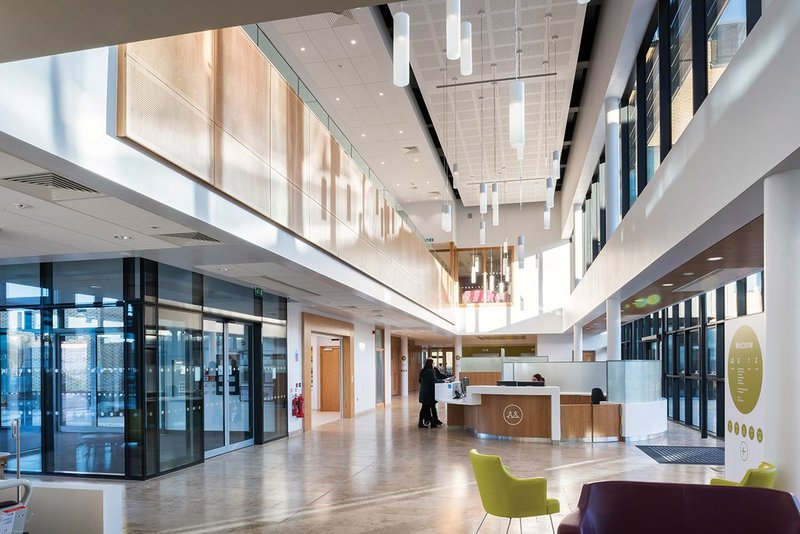 A bright, light-filled entrance sets the tone for the public's experience of the radiotherapy unit.

Credit: Chris Hill Photography