An inspirational learning environment to encourage creativity and ingenuity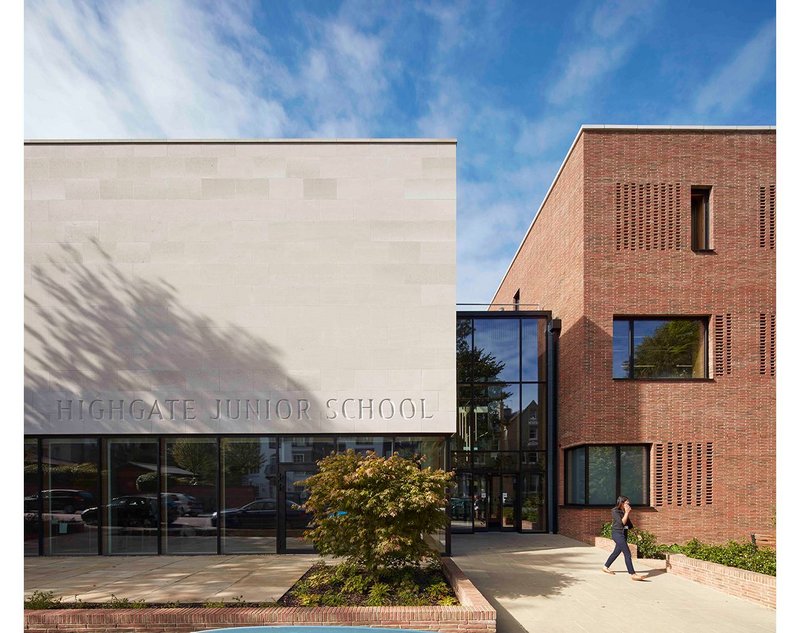 Highgate Junior School London by Architype

Credit: Dennis Gilbert
Architype for Highgate School
Contract value: Confidential
GIA: 4,290m²
This development for Highgate Junior School has a sense of quality, permanence and joy. It provides an elegant canvas for the children's artwork which is displayed throughout and meets the client's vision to create an inspirational learning environment to encourage creativity and ingenuity.
It comprises a new building and the refurbishment of a 19th century villa for teaching music.
The materiality of the building is carefully considered and the detailing well executed. Exterior elevations are in Portland Stone and red handmade brick, which achieves a civic presence. Exemplary landscape design offers a range of areas for play and learning. Each classroom has a connection to the outside through direct doors or a balcony large enough for teaching.
The design of the shared spaces in the centre of the building exploits the level changes across the site, with an optimum amount of openness and privacy.
---