RIBA Manser Medal shortlisted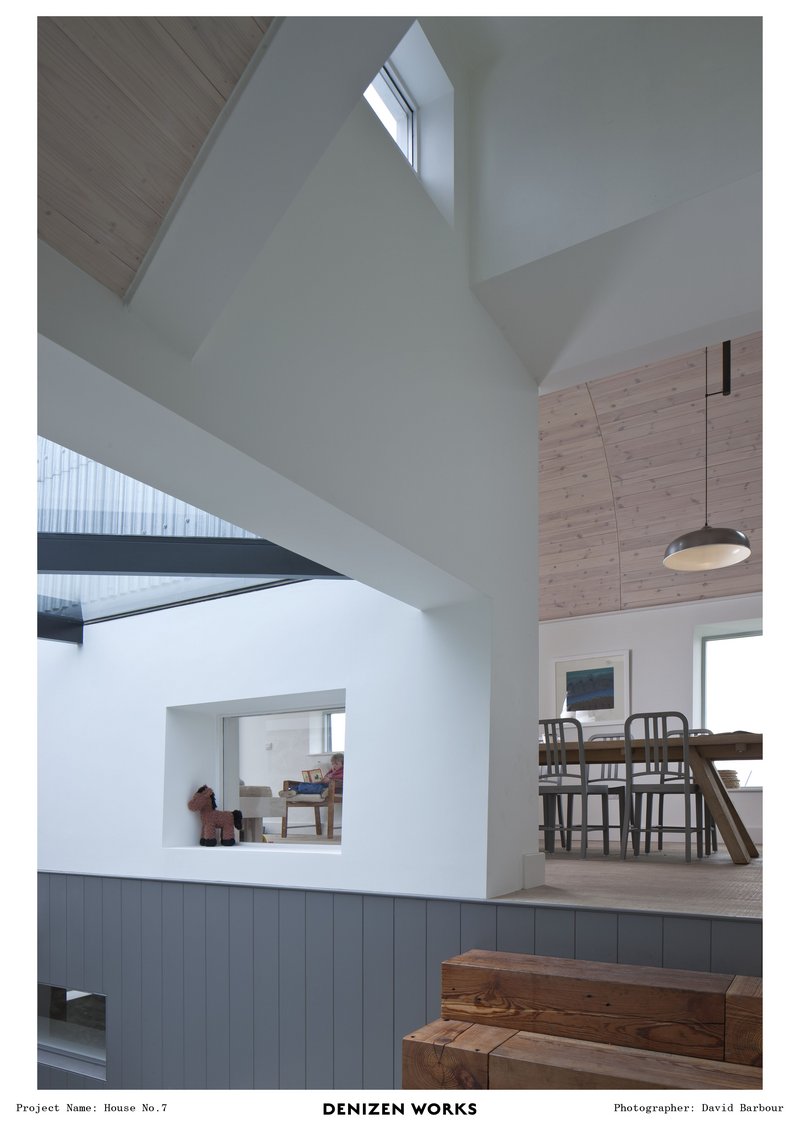 This restoration and extension of a ruined, B-listed, Tiree black-house by Denizen Works effectively provides two houses within a single curtilage. The extensions follow the spirit of local agricultural buildings in their materials, roof forms and particularly in the use of corrugated cladding. The tradition of reconstructing Hebridean black-houses with black tarred roofing, rather than their original thatched roofs (held down by stone weighted netting), is sufficiently long established to have become an alternative local vernacular. This approach, allied to the utilitarian agricultural appearance of the extensions, creates an external form that is both contextual and appropriate.
Set in the southern coat of the island, House no. 7 enjoys views of Duin Bay to the south, set within a typical Tiree undulating machair, punctuated by other traditional housing. The house hunkers down within its exposed setting. However, the interior is designed to be light, bright, welcoming and cosy. Extensive use of timber, alongside the exposed natural stone, gives a sense of warmth to the interior while heating is provided through an air-source heat pump.
Internal circulation and the connection between the two discreet living spaces is provided by a glass-roofed corridor. The quality of this internal space is such that it is difficult to express in words, or indeed, show in photographs, its impact in three dimensions. It is truly inspiring, with the quality of the detailing adding to the sense of pleasure it creates, and indeed inspiring a reassessment of the quality of thought behind the design. This house is notable for the tactile pleasure which is invoked by every simple activity, even just opening a door. It is full of thoughtful playfulness.