Belies the way in which it relates to its landscape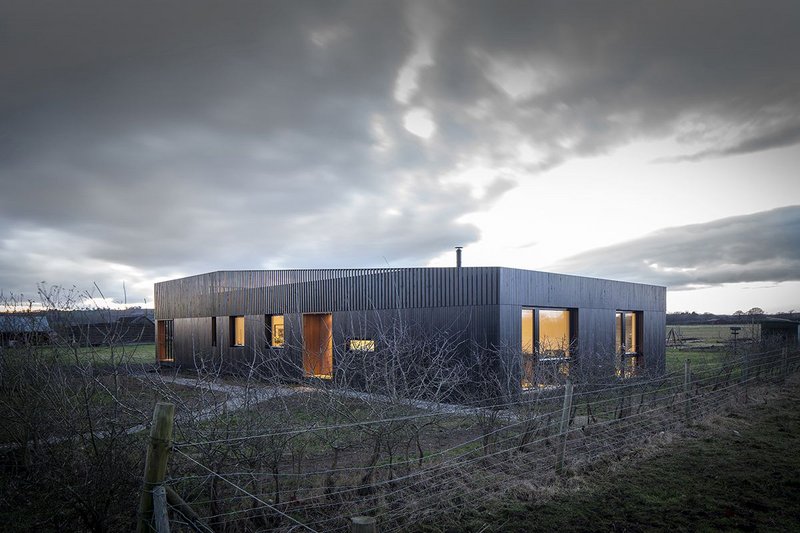 Credit: Andy Spain
IPT Architects for Martin Partner
Contract value: £264,000
GIA: 159m2
The project is a single-storey dwelling within a small farm-holding and was only given planning permission because of its function as a small 'farmhouse' for owners working the land. It uses modern methods of construction and is constructed of SIPS panels and external timber cladding.
Simple in scale and plan form, the building belies the way in which it relates to its landscape. The cladding of the building in dark vertical timber sections echoes the creosoted agricultural buildings on the site. This is cut away to reveal a much warmer finish to the timber marking the building out as a home, with timber slats at roof level providing a finer texture and helping to mediate between land and sky.
Internally the building is simple, with colour and richness provided by the framed views beyond. Given how important the landscape is to the owners, not as some rural idyll, but as a working environment, the architect has mediated the relationship of one to the other with great aplomb, producing a solid, symbiotic architectural work.
See other winners in the RIBA Regional Awards 2015 – South
---