Cabinet of curiosities with built-in elements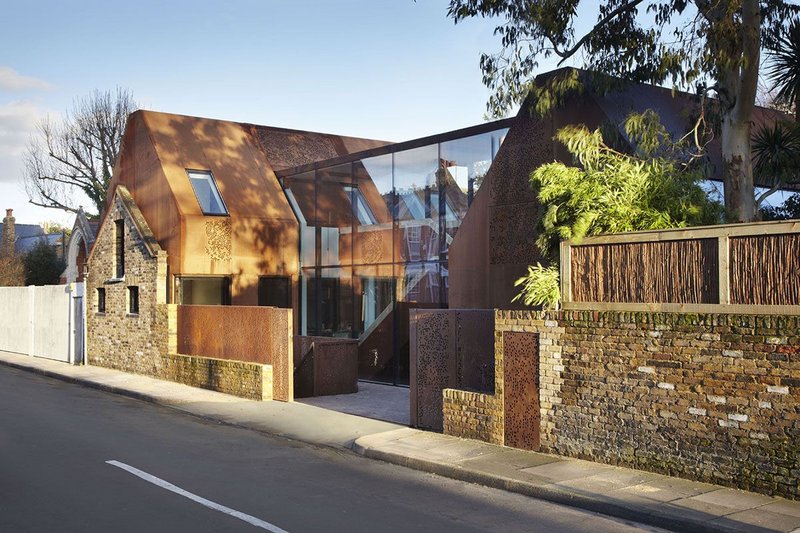 Credit: Jack Hobhouse
Piercy Connor for Tim and Jo Lucas
Contract value: £960,000. GIA 368m2
This four-bed house in a Kew Conservation Area is the product of a close working relationship between the client, a structural engineer and boat restorer, and the architect; their shared interest in prefabrication and materials yielding a project that's both inventive and challenging.
The brief to separate children and adult bedrooms saw the house split into two pitched roof forms of continuously welded weathering steel sheets that echo the profile of the neighbouring church and an earlier shed. A two storey glazed link contains the stair and bridge connection and screens an internal courtyard.
Rooms look into the courtyard, open to the sky or are semi-sunken, each a cabinet of curiosities with built-in elements and doors that hide and reveal. Below this domestic world, a vast basement serves as a playground, timber workshop and builder's yard.
The judges were impressed with the ambition and fearlessness of the house with a look that avoids referencing architectural convention. Tailored to the client's lifestyle, this project creates a new streetscape and is at ease with its eccentricity.
---
See other winners in the RIBA Regional Awards 2015 – London