Detailed with sophistication and refinement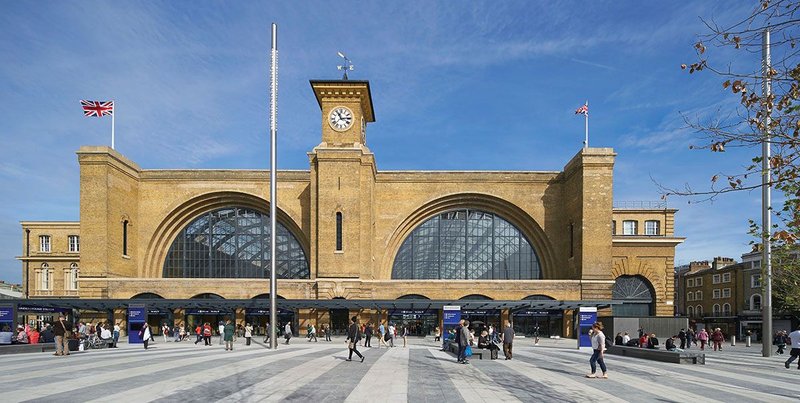 Credit: Hufton & Crow
Stanton Williams for Network Rail
Contract value: £20m.
GIA: 8200m2
The square provides a gateway to the refurbished stations of King's Cross and St Pancras and the King's Cross development. The design needed to resolve a series of complex technical challenges whilst reflecting the history of the site and creating a foreground to the 1851 grade I listed station.
Every day 140,000 people pass through the square. The layout had to ease circulation as well as provide a suitably civic space. The ground surface is finished in alternating bands of dark and light granite, alluding to the railway tracks. Granite is also used for seating and as cladding to protruding structures, which are detailed with sophistication and refinement. Despite the constant traffic nearby one of the great attributes of the square is the sense of calm which pervades the space.
This part of London is undergoing radical and positive transformation. King's Cross Square makes a significant contribution to its integration with the city.
---
See other winners in the RIBA Regional Awards 2015 – London