Deep understanding and respect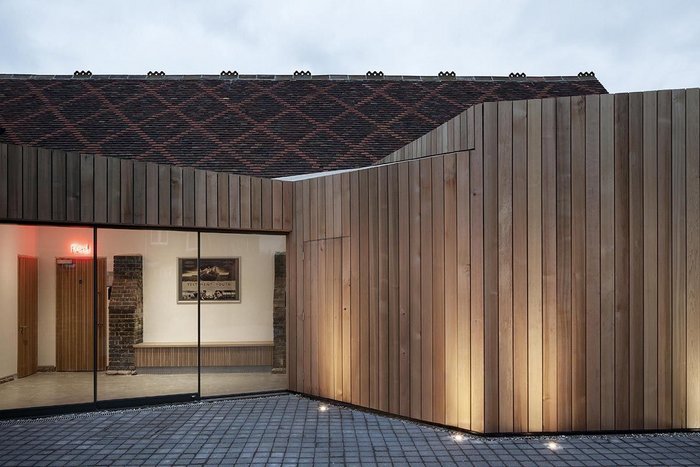 Jonathan Dunn Architects for Fletcher Kino Rye
Contract value: £1,500,000
GIA: 2728m2
An unassuming gap in the street scene at the heart of the old town of Rye leads to a pleasant sun-filled courtyard at the entrance to the Kino cinema. Vertical timber cladding and glass bring together two historic buildings to provide two auditoria, a café and associated facilities.
· Credit: Oliver Perrott

· Credit: Oliver Perrott

· Credit: Oliver Perrott

· Credit: Oliver Perrott
A contemporary approach shouldn't work here but the design team clearly has a deep understanding and respect for the existing buildings, cleverly designing auditoria to work with the landscape and being bold in its approach. Internally, timber boarding marks the new interventions, while white-washed walls indicate the conserved historic elements. In a pleasant change to popcorn machines, coffee and pastries can be enjoyed in a light-filled reception space before walking through a glass corridor into the steeply raked auditorium. This is an enjoyable experience made possible by fresh, understated design.
See other winners in the RIBA Regional Awards 2015 – South East
---