Child Graddon Lewis gives birdwatchers 360º panoramic views with a retrofitted and extended hide at Saltholme Pools to reach MacEwen shortlist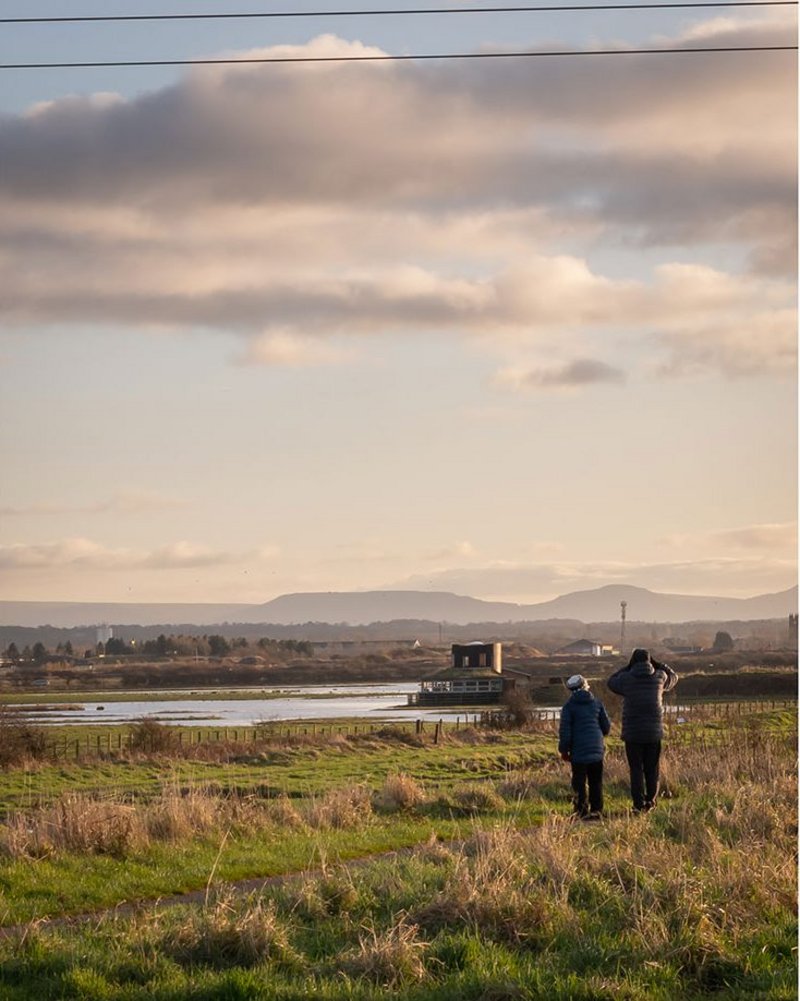 Saltholme Pools bird hide, refurbished and extended by Child Graddon Lewis. The hide provides improved facilities for twitchers and other visitors at RSPB Saltholme, a wetlands at Stockton-on-Tees, Middlesbrough.

Credit: Jim Stephenson
Building: Saltholme Pools Hide
Location: Stockton-on-Tees, Middlesbrough
Architect: Child Graddon Lewis
Building type: Bird hide
Twitchers now have 360º panoramic views of birdlife following a creative retrofit and extension of Saltholme Pools Hide in Stockton-on-Tees. Looking at the 'before' photos of a dilapidated, dark and unappealing space, it's clear that Child Graddon Lewis has achieved wonders with the modest budget.
Client Royal Society for the Protection of Birds was keen to transform the utilitarian and unwelcoming building into a community asset and a landmark location. The resulting design does this without upsetting either the local bird or twitcher populations.
'It's a fairly light touch retrofit but we're pleased that we've been able to really improve what they had in terms of creating all round views and bringing in more light,' says Child Graddon Lewis associate Chris Gilligan.
Built in the 1990s, the hide has a steel frame, solid concrete base and breeze block walls. The main intervention was a new upper storey inserted into the centre of the near-circular building, accessed by a large spiral staircase rising from previously 'dead space'. This new upper gallery gives panoramic views across the water from windows placed at heights varied to suit both adults and children. A more highly glazed design was avoided as it would have created silhouettes of visitors that would deter the birdlife.
Downstairs, the practice upgraded the glazing and designed a more welcoming external entrance. The exposed glulam structure and birch panels of the extension create a visually warm interior, with the central domed roof light bringing illuminating the downstairs too. In contrast, the exterior is clad in dark-stained timber, chosen to age well and blend into the habitat.
The design team had a build window of just a few months to avoid bird breeding seasons. Since the retrofit, it has enjoyed a wider demographic of visitors including schools, families, young adults, tourists and organisations supporting less privileged members of local communities. This has enabled the RSPB to introduce education sessions and promote the site as an 'outdoor experience'.
Judges appreciated how the retrofit enhanced connections with nature. 'I think it's a quite special project sitting alone in ­nature,' said Kathy MacEwen.
---
Credits
Client The Royal Society for the Protection of Birds
Architect Child Graddon Lewis
Structural engineer Price & Myers
Quantity surveyor Jackson Coles
Contractor Hobson Smith