Four Streets scheme driven by community determination garners another accolade with MacEwen shortlist place for Granby Winter Garden by Assemble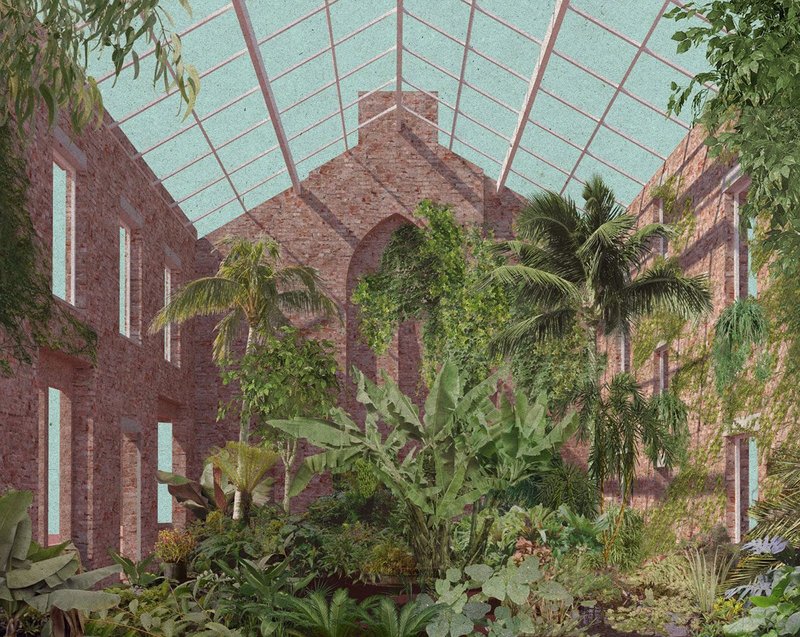 Credit: Assemble Studio
Part of a bigger community plan for this inner-city Liverpool neighbourhood, Assemble and Granby Four Streets CLT have converted derelict terraced houses at Nos. 37 and 39 Cairns Street in Granby into a new shared garden, freely accessible to local residents and the wider neighbourhood. Granby Winter Garden sits at the heart of its community – an indoor garden, meeting and events space as well as accommodation for artist residencies. A Liverpudlian herself, judge Sue Stringfellow confirms the significance of the intervention to the area. 'It is impressive from the moment you go in; and as "community driven" goes, the Winter Garden is a very special project. It really raises the bar.'

Assemble's proposal for the Granby Winter Garden was inspired by the community-led efforts to rebuild Granby. A resourceful and creative group of residents started to bring the neighbourhood back to life by clearing, planting, painting, and campaigning, subsequently forming the Granby Four Streets Community Land Trust to secure 10 empty houses and renovate them as affordable homes. The Winter Garden was first envisaged as part of a network of projects, proposed by Assemble to help support the re-building of the Granby Four Streets for community ownership and benefit. It was imagined as a creative, sustainable and inclusive social space as a focus of neighbourhood activity.

The architects' design strategy for the Winter Garden sought to transform the typically private space of the terraced home into a focus for neighbourhood activity; an unexpected indoor garden and unique resource for creative community action, cultural production and exchange.

The planting of the indoor garden has been a collaboration with local residents, headed by gardener Andrea Ku. At the centre of the Winter Garden there is a space for full-height trees to grow, and at the rear a potting and propagation space serves the garden, the street and the wider neighbourhood of Granby. Community gardening and creative action has been key to positive change in the area and the Winter Garden is a space to celebrate this history and support collective culture long-term.

And it works from the regeneration macro level to the micro. With Granby Workshop, also located on Cairns Street, Assemble collaborated on hand-made elements for the project, like hand-dipped marbled tiles, a custom range of double fired blue gradient cut-out Cyanotiles, Smoked Ceramics forged in a BBQ and pigmented encaustic tiles, used to clad the rear yard's rainwater pond.
'Started as a community initiative instigated by its residents, Granby has just gone from strength to strength. It's a great model,' remarked judge Beth Bourrelly of BDP.
---