Invoking 'inspiration and humanity'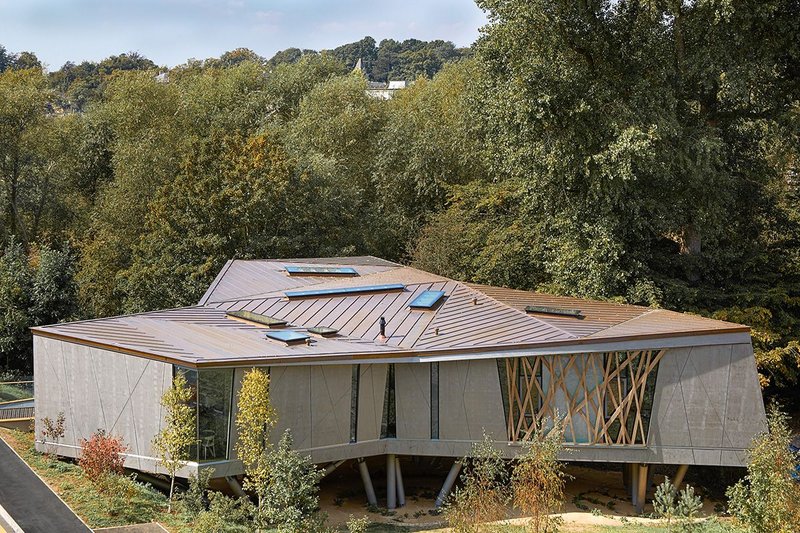 Credit: Julian Abrams
Wilkinson Eyre Architects for Maggie's Centres
Contract value : Confidential
GIA: 225m2
Sustainability Award
It's onwards and upwards for the Maggie's Centres, with Wilkinson Eyre producing a facility raised on prop supports, projecting across a sloped site into a sylvan copse in an effort to distinguish itself from the 'dispiriting' neighbouring hospital. Set here, near a stream, the scheme negotiates the difficult site to invoke 'inspiration and humanity'.
Formed of a prefabricated timber panel system, the sharp external geometry of the scheme is bold but it is the internal spaces that make the project. Glass slots in the walls are complemented by those in the floor, highlighting the relationship of the building to the trees and slope, with the key 'kitchen table' element marked by a rooflight framing the sky.
Sustainably procured with FSC timber and with an operational carbon performance of under 19kg.m2, the key sense of sanctuary being provided for users of the building is being underscored with a broader environmental respect.
See other winners in the RIBA Regional Awards 2015 – South
---