An uplifting first impression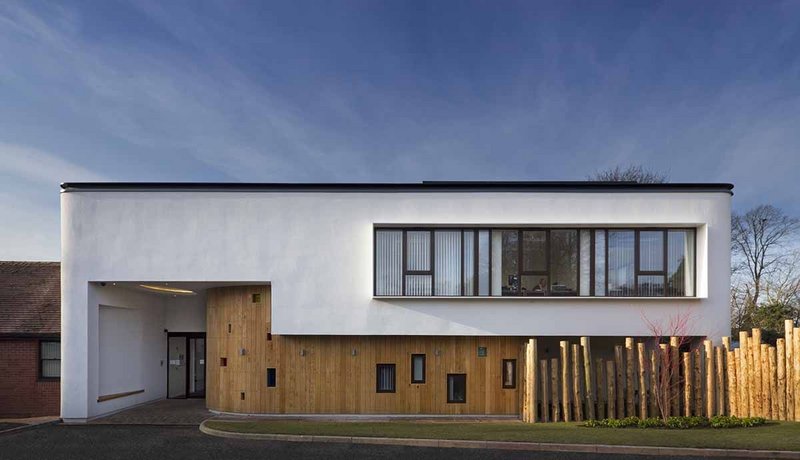 Credit: RIchard Ellis
KKE Architects for Mary Stevens Hospice
Contract value: £560,000
GIA: 672m2
Small Project of the Year
Many patients' first experience of this building may be from an ambulance stretcher trolley. If so, the view up into the sculptural ovoid rooflight creates an uplifting first impression of Mary Stevens Hospice for its in-patients. The rendered form has a cutaway timber-clad wall punctured with scattered windows that colour up as they gather at the entrance.
The separation of office entrance and hospice reception is cleverly handled and the playful arrangement of windows along the staircase demonstrates a thoughtful design approach. The cocooning Peace Room shows how a poetically appealing device can transform a space: it is illuminated mainly by diffused top light that filters through and around perforated panels, or 'cloud structures', suspended from above. In the 10 converted bedrooms bespoke hoist parking and recessed wall tracks give the overall impression of a simply-decorated hotel bedroom rather than a hospital room.
Attention to detail and a pleasantly idiosyncratic character successfully demonstrate how even a small building can create a positive and poetic response that is clearly appreciated by the client.
---
See other winners in the RIBA Regional Awards 2015 – West Midlands