Warm and inviting character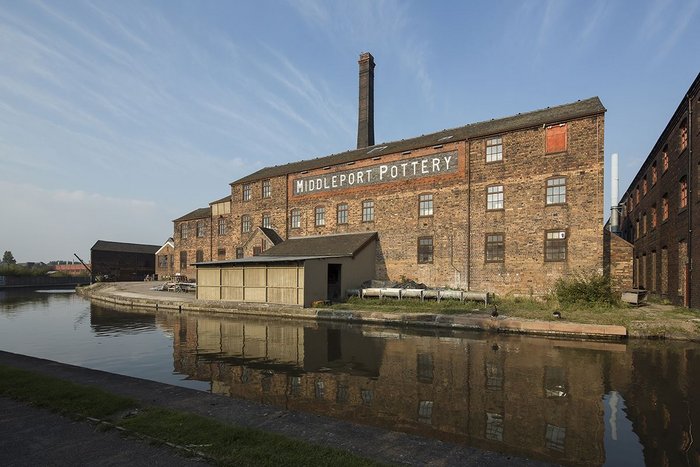 Feilden Clegg Bradley Studios for The Prince's Regeneration Trust
Contract value: £6 million
GIA: 7728m2
Conservation Award
Building of the Year
It is difficult to see what the architect has done in the grade II* listed Middleport Pottery. This in itself is a measure of its success in meeting the client's request for restoration with a light touch. It both safeguards the historic building and its collection and brings it new life and a more economically viable future with a visitor centre and venue alongside the working pottery.
· Credit: Feilden Clegg Bradley

· Credit: Feilden Clegg Bradley

· Credit: Feilden Clegg Bradley
The first 'invisible' intervention sees the bottom quarry tile step retract into the one above before a complete section of tiles on which a wheelchair can be positioned rises to give access to the ground floor. Other invisible and contemporary interventions make this a truly accessible place. The remaining bottle kiln has been carefully conserved as found and made accessible to visitors, and is included in the area used for corporate events – an initiative raising hopes for new employment. This is an exceptionally well executed project, creating a warm and inviting character that demonstrates a well-considered and mature response to the client's wide-ranging brief.
---
See other winners in the RIBA Regional Awards 2015 – West Midlands