Millau Viaduct, Tarn Valley, France, 2001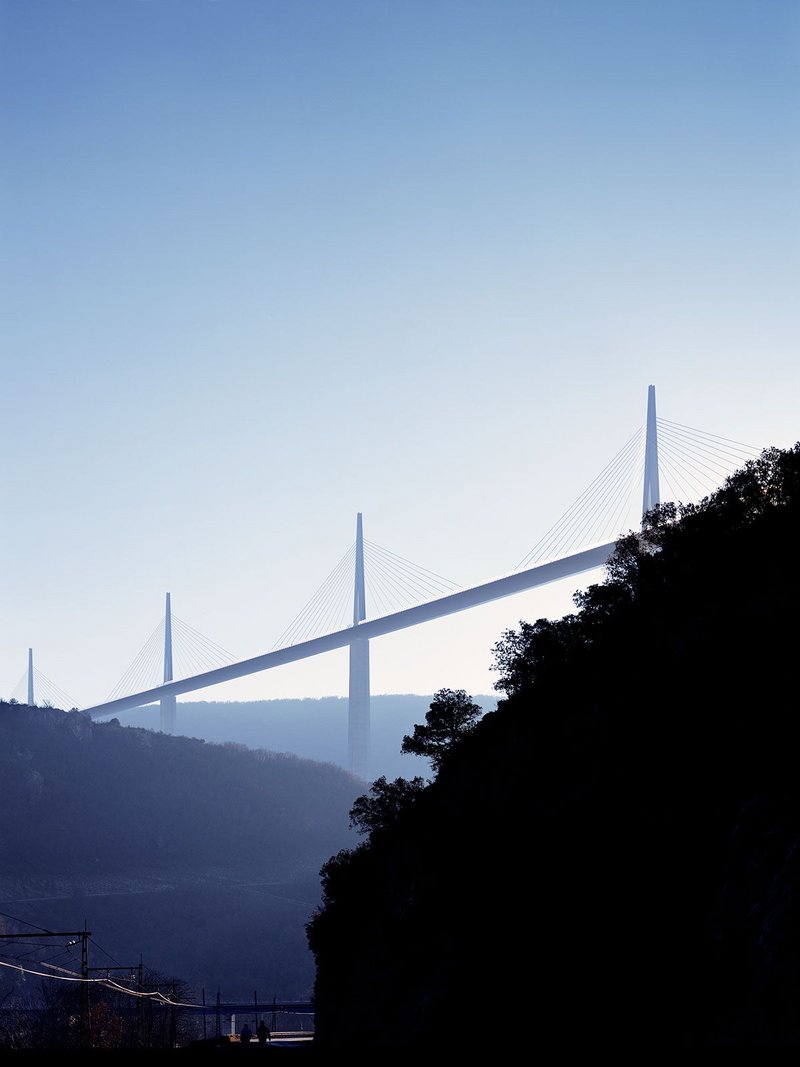 For someone who has just sold his car for environmental reasons and got himself a Dutch Van Moof bicycle – whose very form alludes to its ability to transport a tripod – it's intriguing that John Maclean has such a longstanding fascination with Norman Foster and Michel Virlogeux's Millau Viaduct. But with his parents living nearby, Maclean was able, during his visits over 20 years, to document the tallest bridge in the world as it rose from the base of its elegant concrete piers anchored in the valley 343m below the cloud skimming highway.
MacLean re-discovered this image when winnowing down his 5x4in transparencies. He finds this process extremely difficult; for he feels that when they're that size they ­become, like his choice of bike, beautiful objects in themselves. Even the ones he's dispensing with 'have the sense of a stained-glass window, a preciousness'; that gentle layering of plastic film, gelatin emulsion and silver halide crystals eliciting a memory and connection of and as an object in a way a digital scan never could.
The comment also refers to his passion for the mechanism of 'pure light'; not just as it permeates the transparency, but the way it passes across a structure and alters the way it is perceived – and how physical rays translate into a feeling. On this occasion, MacLean was up early, catching the viaduct in the clear crispness of a sunny winter's morning – his favourite time of day. 'There's excitement and anticipation in a morning shot,' he tells me. 'Later ones are just stressful. There always seems to be a panic around sunset.'
It was only later that MacLean realised he wasn't the only one awake then. Kasper David Friedrich-like, in the ink-stain of the foreground landscape, two figures can be made out in the darkness following the line of the railway gantries. Illuminated in the morning sunshine, the suspended ­catenaries point the two towards the light – a tantalising intimation of the engineering to come.