Fantastic railway infrastructure, Medieval castle and homes clinging to the cliff face, in a naturally stunning setting, captivate the director of Minesh Patel Architects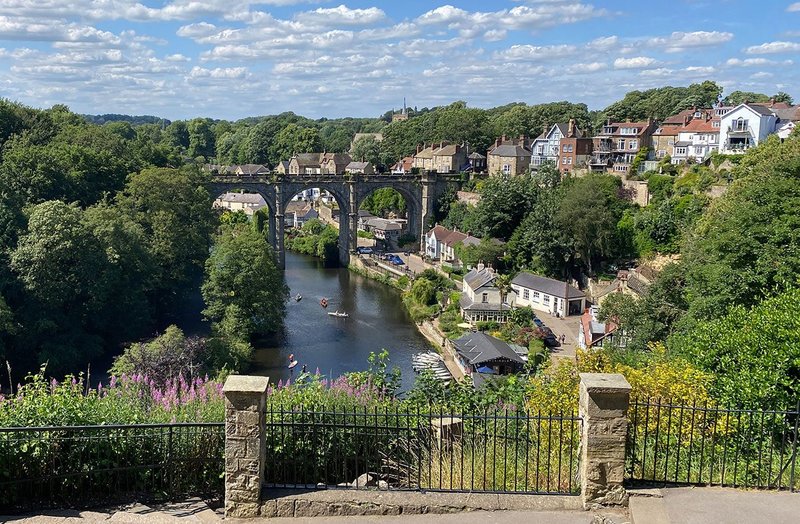 View over Knaresborough from the castle

Credit: Minesh Patel
The Knaresborough Gorge was formed around 27,000 years ago during the last ice age, when an advancing ice sheet blocked the path of the river Nidd, diverting it westwards where it exploited the softer rock, forming an incision in the topography.
A friend's wedding in Harrogate brought us to North Yorkshire. Determined to fit in a spot of sightseeing, we took a detour to the nearby town of Knaresborough, a medieval market town perched on the cliffs above the river Nidd.
Walking along the river, the full splendour of the gorge revealed itself quite suddenly, making us feel as though we had stepped into a picture-perfect postcard. It had all the hallmarks – luscious greenery, a meandering river, houses bedded precariously in the hillside, a castle and – most prominent – an elegant arched viaduct.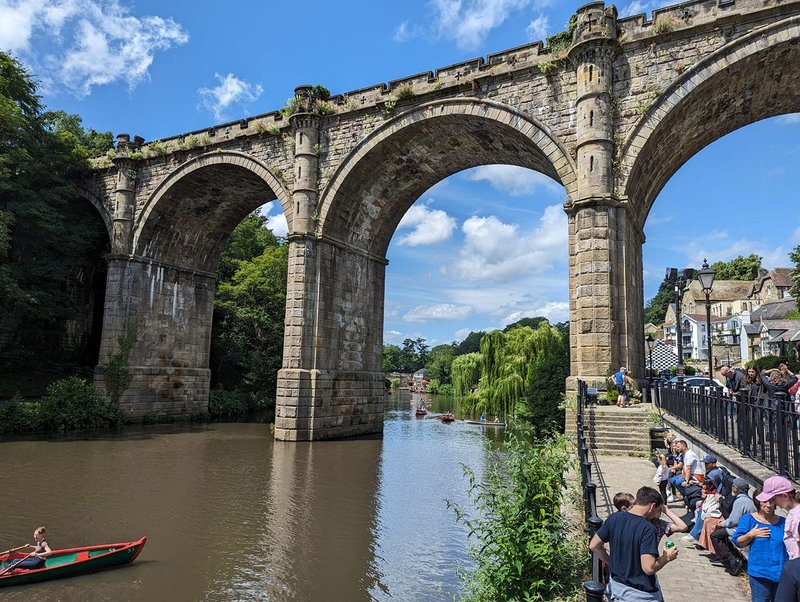 Knaresborough Viaduct.

Credit: Dharini Patel
A fantastic example of railway infrastructure, the Knaresborough Viaduct was built over 170 years ago using local sandstone – the quarry was just a mile away. Despite its age, the viaduct is still in use, carrying the busy Harrogate railway line from Leeds to York. Walking underneath the towering stone structure with its soaring arches was inspiring. Unusually for a viaduct, it has castellated wall and pier detailing. This references the ruins of Knaresborough Castle, which sits on the cliff opposite overlooking the gorge.
A steep cliff path, covered in foliage that provided a welcome respite from the mid-afternoon heat, took us up to the castle ruins – the elevated vantage point providing another photo opportunity. The castle ruins have endured for over 700 years. Built using sandstone from the same local quarry as the viaduct, most of the castle was dismantled around four hundred years ago, with the stone re-used in many of the town centre buildings.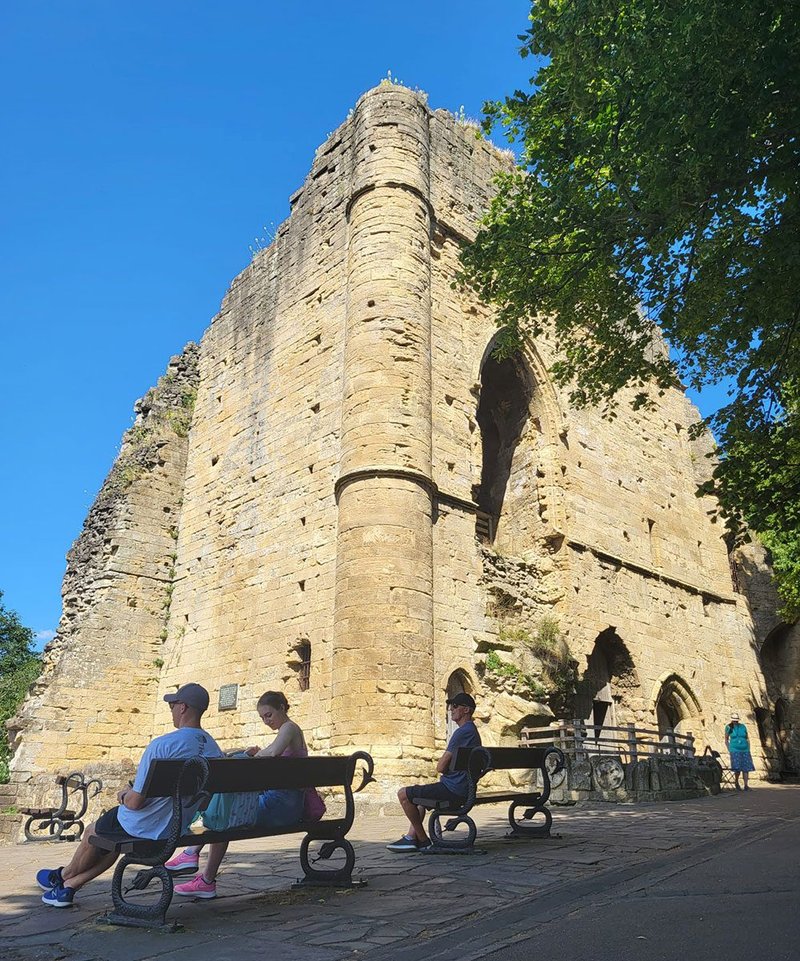 Knaresborough Castle.

Credit: Pritesh Patel
In the current climate emergency, these historic structures offer important lessons in the use of beautiful, local, durable, reusable, low carbon materials and construction.
Feel like more architectural travels? Visit the world via postcards here