National Gallery of Ireland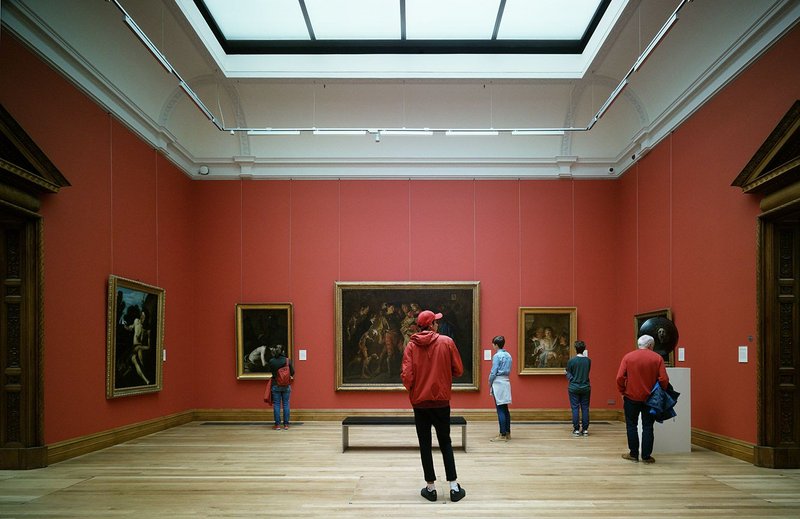 National Gallery of Ireland

Credit: Marie-Louise Halpenny
While working for a fashion photographer in New York for 10 years, Dublin photographer Marie-Louise Halpenny saw the Twin Towers come down. Her easy Irish conversational manner, accent softened from years abroad, trails away over the phone to silence. 'You realise the power of people when they actually come together,' she says after a moment. A longer pause and I sense a need to change the subject; but maybe she's holding the thought in her mind for the rest of our chat; the vulnerability of people in the spaces around them, and their amazing ability to affect it.
She became aware of this when accompanying her boss to Dhaka to shoot ­Louis Kahn's National Assembly Building of Bangladesh for a book; standing by the tripod in the midst of the public milling around her – its huge curved, open, concrete halls, sunlight striking their and its faces. Kahn brought her to the nuanced realisation of the added dimension that space assumes when acted on by light and humanity.
That revelation remained with her at the National Gallery of Ireland, where, despite the urge with a digital camera to take a thousand shots, she stood quietly and waited in the cool light for the precise composition to reveal itself over time. Subject and frame established, it took the arrival of the tall young lad, back blocking the view to the Old Master, in his wall-coloured cap and jacket, to make her throw the shutter.
Humans are here, yes; but the human component is not pre-requisite. The light, however, is. 'I've taken photos with it as an empty site, some with construction workers in the frame; some just of their tools,' she tells me. 'Caught in the right light, they are all just as alive.'