National Museum, Tartu, Estonia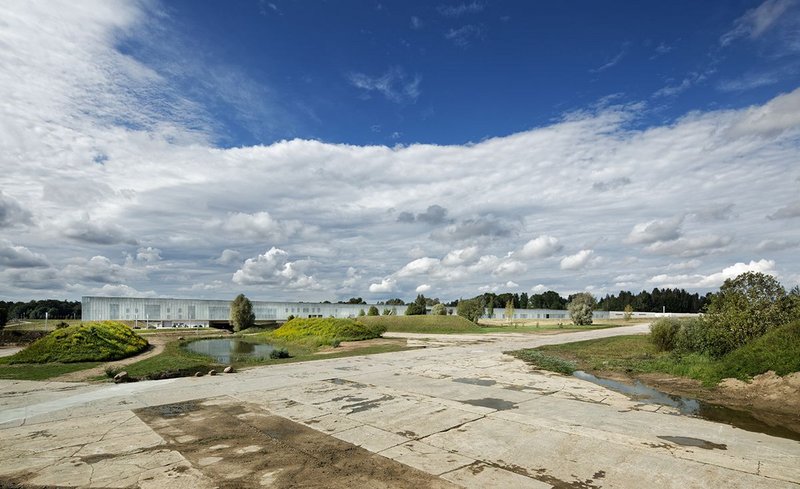 For most, it will only be some great event that compels us to reappraise the course of our lives. For Japanese photographer Takuji Shimmura it was the death of a loved one. Originally a hairdresser with his own salon, he decided, after the event, to make a tangential change to his career, sell up and use the money to fund a university degree in Japanese literature. Not content with that, on graduation, Shimmura then took up a course in photography more than half a world away in Paris, to pursue his new dream. Structural changes indeed.
So when asked to choose an image, his decision to go with a photograph of Estonia's new National Museum outside the second city Tartu, by Dorell Ghotmeh Tane Architects, perhaps chimed with his own story. Estonia only began to evolve a national identity in the 19th century, gaining independence from Soviet rule in the 1920s. But in WWII Estonia was annexed by the Soviet Union, then by the Third Reich, and re-occupied by the USSR in 1944. In the process, over 90,000 Estonians lost their lives. It only regained independence in 1991.
The architect had its moment too, making a fundamental and highly risky change to the competition brief, ignoring the proposed site and instead anchoring its design on the runway of the city's abandoned former Soviet air base- a proposal that obviously resonated with the jury, which declared it the winner. Next to the weeds growing through cracks in the tarmac, the roof of Estonia's cultural repository seems to echo a Tupolev bomber's low trajectory of ascent. And Shimmura's view, the new building on the horizon among ruins and encroaching nature, marks the 'V1' point at which there is no choice for the pilot but to make the commitment to fly.