RIBA Regional Awards 2014: East Midlands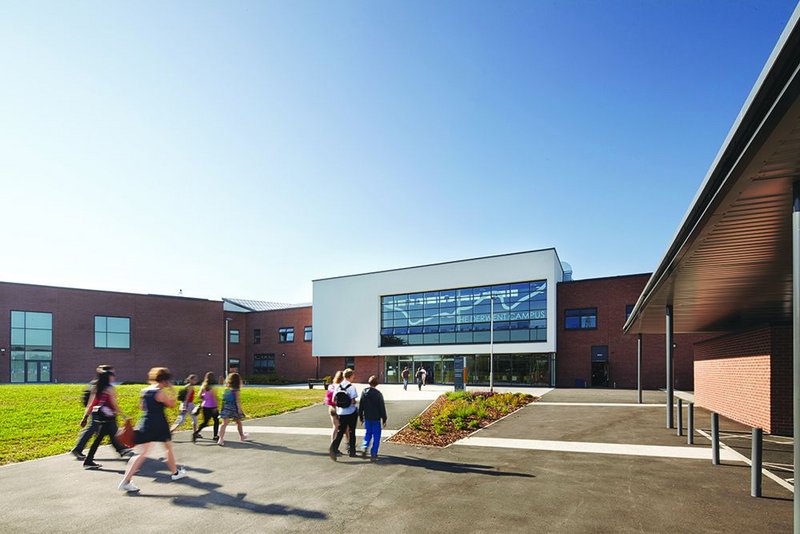 Noel Baker School with St Martin's School

Credit: Andy Haslam
Noel Baker School with St Martin's School
Nicholas Hare Architects for Derby City Council
Contract £33.5m. GIA 17,670m2
Bringing together the demands of a standard comprehensive and special needs school, the new complex provides a stimulating, child-friendly environment for pupils and reflects important changes to the way the school is structured. The main building, formed of three interconnecting clusters described by the architect as 'butterflies', has a sense of intimacy despite its serving over 1,500 students.
The cluster geometry creates a clever arrangement of regular and bespoke rooms along open circulation space with central feature staircases. These bespoke rooms at the ends of each wing are 'inspiring spaces' and are used for art, science and craft. At the centre of the clusters are quiet learning zones that encourage individual study. Colour is used with intent and natural light floods into the spaces creating warmth and drama.
The judges thought 'the finished building is a testament to the strong leadership by the client, a thorough interrogation of the brief and a strong vision for a better learning environment'.
---