Life-long learning pioneer the Association for Cultural Exchange will reach further still from its new farm premises by MCW Architects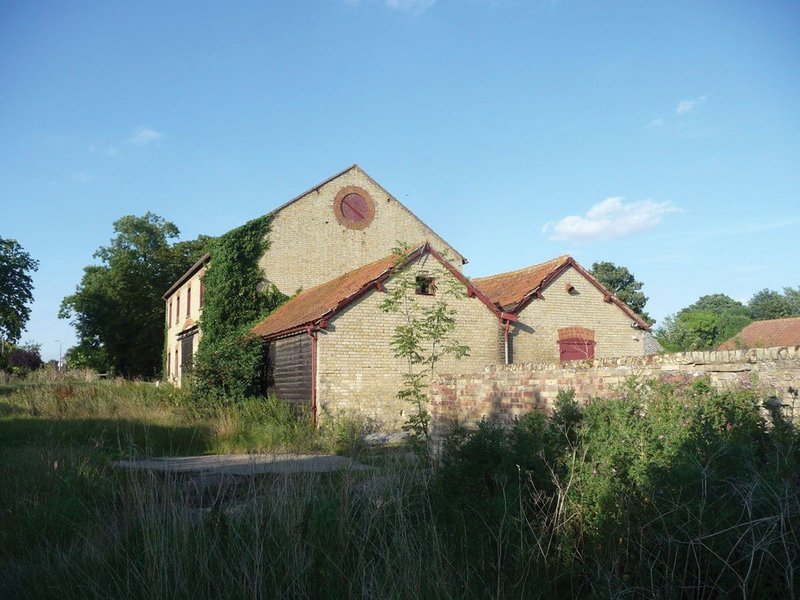 Bury Farm before work started.

Credit: Jim Stephenson
Stapleford Granary sits at the southern tip of Cambridge, ostensibly on the edge of the village of Stapleford, but in reality at a point where the expanding city meets countryside proper. In 2009, the Association for Cultural Exchange (ACE) Foundation bought a series of derelict Victorian farm buildings from Corpus Christi College, Cambridge, with a vision for a community-focused study centre for education, culture, music and the arts, and a home for the ACE Foundation itself. This has been transformed by a new development by Cambridge-based MCW Architects in a project initiated by Toni Moses Design. The granary now includes a performance space, galleries, studios and creative workshops, with offices for the ACE Foundation and sister company ACE Cultural Tours.
The ACE Foundation is a non-profit educational trust established in 1958 by Philip Barnes who, on returning from two years of service in military intelligence in the 1940s, wanted to encourage continued adult education, for both its value to the individual and its importance in fostering cultural relations and international understanding. There were pioneering early study courses on the search for identity in modern democracies and in free societies.
How better to encourage lifelong learning than tours? So ACE Cultural Tours was formed – working with the 20th Century Society and Fauna and Flora International. The link with architecture was critical from the Foundation's earliest days: as a focus for international tours and, especially via ACE trustee David Medd, a subject of consideration in its own right.
Profits from the group tour company are reinvested in university summer schools, educational fellowships, study courses and a plethora of worldwide sustainable projects in art, architecture, design, music, theatre, archaeology, conservation and heritage methodology, development studies and the natural world.
Those profits also funded the purchase and development of the Bury Farm site in Stapleford. ACE Cultural Tours' new open-plan offices form one side of the central courtyard – an airy, passively ventilated space to strategies developed with engineers KJ Tait. Within the courtyard, MCW has designed a glazed 'long gallery' extension linking the offices and main entrance with exhibition and performance spaces. Flanked by a shaded terrace, the gallery acts as an informal exhibition space, circulation space and, for events and concerts, forms part of the flowing foyer sequence leading to the main performance space at the upper level. A further courtyard in external blackened-timber with a galvanised steel staircase has increased capacity of the performance space from 60 to 100.
The naturally ventilated performance space is already gaining a reputation for acoustic quality, with a growing programme of international calibre performers. Concerts are relatively informal, the architecture supporting the shift in focus from day to evening mode, much as Leslie Martin's West Road Concert Hall in Cambridge does. In line with ACE's emphasis on continuing education, there is a programme of community events and workshops in conjunction with local arts, cultural and music groups, and lectures by prominent authors and experts.
Stapleford Granary is located five miles or so south of Cambridge city centre so, aside from the local cycling tradition, transport connections are critical. Shelford train station is nearby, as is the M11 and, in keeping with the tone of the centre's concert mode, an informal arrangement with the neighbouring farm when more car parking is needed.
MCW's architectural approach reflects a familiar process of retaining and celebrating the best of the existing vernacular buildings and contrasting this with a crisply-detailed palette of contemporary forms and materials; the finish is high quality, aided by the traditional form of contract and close liaison with a committed and enthusiastic contractor.
There is a Scandinavian influence at play, which is not surprising given founder Philip Barnes' early posting as Reuters' chief correspondent in Copenhagen. Gault clay brickwork characterises the original granary buildings and forms an internal backdrop to new and refurbished elements. New laminated beech BauBuche posts, beams, furniture and finishes reference the original timber frame structures which have been left exposed throughout. Salvaged cast iron columns reappear internally to support a new mezzanine office for general secretary Paul Barnes, son of ACE's founder. Outside, black stained timber cladding and screens update the original barn cladding.
Existing roofs include triple delta and triple Roman clay pantiles, the latter particularly recognisable from agricultural buildings in nearby Stapleford and Shelford. Zinc replaces roof finishes that were unsuitable for retention and goes on to establish a language of folded metal planes for the new extensions. From a distance, the three acoustically-attenuated natural ventilation stacks of the performance space echo those at Snape Maltings near Aldeburgh, while the courtyard additions remain mostly hidden from the wider landscape.
Comparisons with Snape Maltings, and Hauser & Wirth in Somerset, are perhaps inevitable, with the countryside setting and position next to a working farm lending Stapleford Granary a rural authenticity. Just to the south is an orchard siding on to a tributary of the River Granta, with an overgrown mooring dock once used for the granary's river-based transportation. However, if you're looking at the plan and wondering where the café is, you will notice that, in this respect, Stapleford Granary differs from more commercial precedents. Although there is a very nice unrestored walled garden to the east – which one suspects might lend itself very well to such an addition – there is no café, bar or restaurant here. In some ways this is a surprise, but it also underlines the essential purpose of Stapleford Granary as a cultural centre rather than another destination eatery. The public events and workshops are an integral and exciting part of the centre's life, yet refreshingly the ACE Foundation's core values and identity remain paramount as it looks to the future.
---
Bobby Open is founder at Bobby Open Architects in Cambridge
---
IN NUMBERS
£1.4m total construction cost (second phase)
£1,733/m² gifa (second phase)
827m² area (second phase)
Credits
Client ACE Foundation
Architect MCW Architects
Designer Toni Moses Design
MEP engineer Smith & Wallwork
Civil and structural engineer KJ Tait
Quantity surveyor Bremner Partnership
Landscape The Landscape Partnership
Contractor TJ Evers