Consideration of detail is confident, inspirational and highly commendable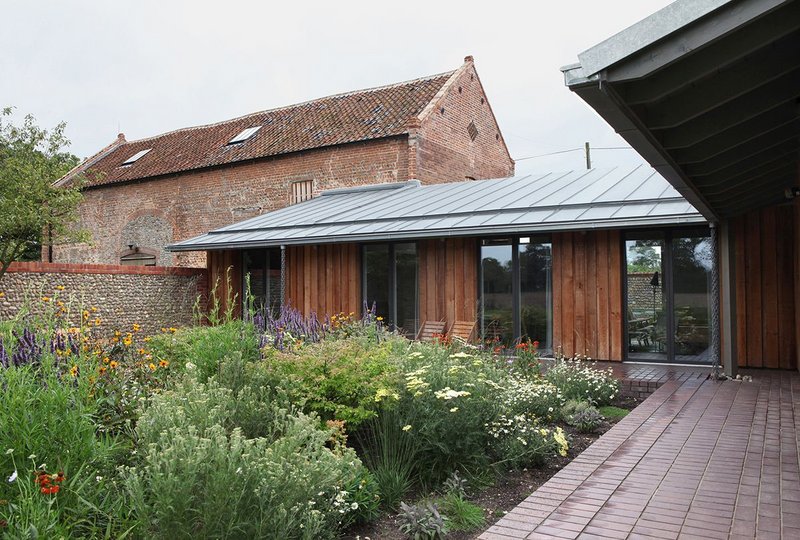 Credit: Ioana Marinescu
Rural Office for Architecture for private client
Contract value: Undisclosed
GIA: 99m2
Small Project of the Year
A red-brick rural barn in a picturesque Norfolk village is the site for Rural Office for Architecture's sensitive renovation and extension. A lot of preliminary work was done by the practice to analyse programme demands and bed them into the landscape using local materials and techniques, producing a highly resolved design.
Both internally and externally this was recognised by the judges as producing well considered spaces and rooms, and a landscaping proposal that worked with the needs of the client while creating a positive and contextual relationship to its surroundings.
There has also been a meticulous attention to detail both internally and externally, with a limited budget used prudently – resulting in 'fun' uses of specification in taps and ironmongery and 'door details that delight'. This careful consideration of detail is confident, inspirational and highly commendable, winning the scheme Small Project of the Year.
See other winners in the RIBA Regional Awards 2015 – East
---