Olympia Moments, 2008, by Julie Cook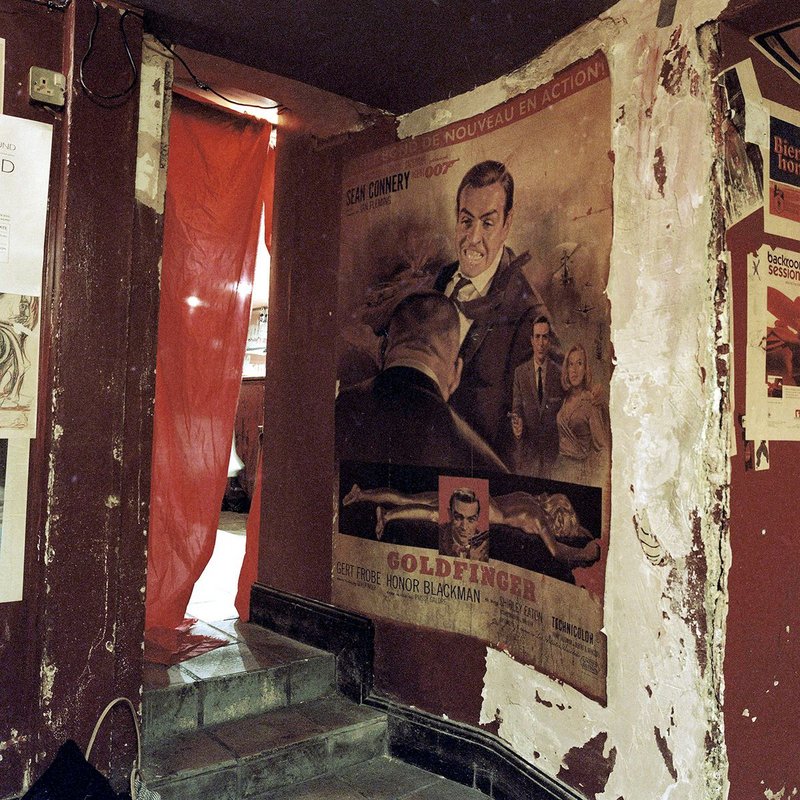 For a page where we're usually spoiled for choice, when photographer Julie Cook presented a number of her images to us, we found our options somewhat limited as most weren't felt to be publishable in the pages of our profession's esteemed organ. That could have something to do with the subject matter – the world of erotic dance clubs in London and Las Vegas – elucidated in her retrospective at the University of Hertfordshire's UH Gallery: 'Sightlines: Public and Private (Lives)', a collaboration with architect/writer partner Paul Davies. Together they investigate the role that architectural space plays in the bigger sexual construct of gender, power relations and fantasy.
Cook states that her work verges on the documentary and while the subject is usually the people in the industry, the spaces they occupy also exert a certain amount of control on them, being predominantly about 'viewer' and 'performer' – a mirror wall here, a leather banquette or steel pole there – the architecture reifying those roles. Cook has spent years building up trust with those in the industry to create a unique and personal portrait of the sex industry, but for the most part, beneath the personalities of its female subjects, it seems as if the male dominated status quo is still in place.
But not with this image perhaps. 'Olympia Moments' is the name of a Shoreditch co-operative set up by female strippers, tired of being managed by men. Their strip and burlesque nights run according to their own rules with their own invitees. They are set up as pop-ups, in spaces that they control; allowing them to add their own layer of fantasy and performance to a business already bursting with it. In these contingent spaces, for one night, a bespoke 'seediness' is specially constructed for the event but not without humanity – and humour. I remember they had a 'Wrap up warm, it's winter night,' recalls Cook, without obvious irony. 'Some of the girls even brought flowers to dress the tables…'
Sightlines: Public and Private (Lives) runs from 20 November - 16 January at the Art & Design Gallery, University of Hertfordshire, College Lane, Hatfield, AL10 9AB Admission free
---