Showcase for British design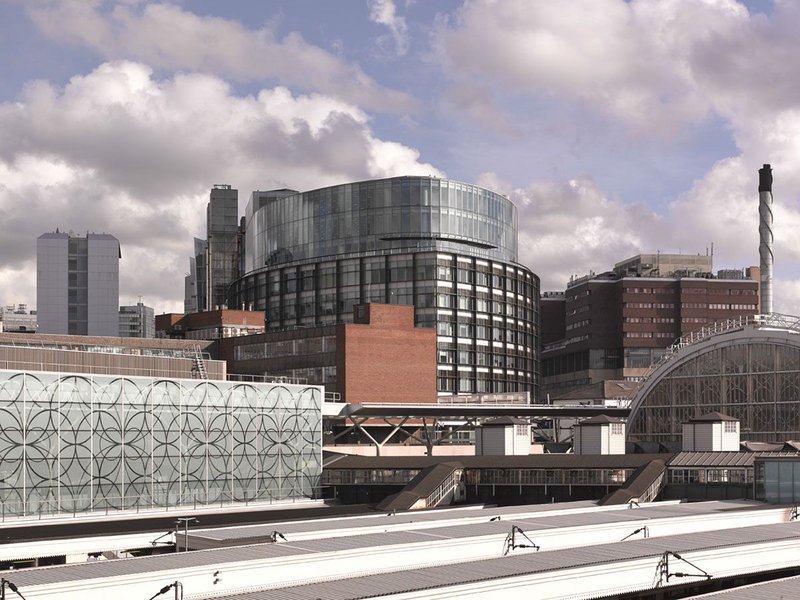 Credit: Nick Gutteridge
Weston Williamson for Crossrail/ London Underground
Contract value: £120m
GIA: 5260m2
Project Architect of the Year, supported by LaFarge Tarmac: Rob Naybour of Weston Williamson
This major infrastructure project is part of the longer-term transformational change of Brunel's Paddington station as one of London's major transport hubs. The architect was responsible for the creation of a new concourse for the Underground, a new taxi drop-off point and canal-side entrance. The next and most significant phase will be a new deep Crossrail station.
For now, the main visible component is the taxi drop-off point running alongside the concourse, whose cladding patterns echo the sweeping metalwork forms of the original station. Tree-like columns with pin-jointed bases are precisely located to bring their new load down through existing sub-structures. These support a generous glazed canopy, creating a threshold to the station. On the canal side a new entrance leads to a new pedestrian link and landscaped public space.
The project is a major example of how a skilled architectural and engineering team can overcome challenges to deliver a significant work of architectural infrastructure. This is a showcase for British design in the service of the public.
---
See other winners in the RIBA Regional Awards 2015 – London