There are some challenging projects and ambitious moves in this week's clutch of planning approvals
Consents are appealing to both the head and heart this week; the focus on the idea of a home as well as educational projects. From small acorns of social housing upgrades Bell Philips seems to be growing oaks, with three schemes for London Borough of Sutton. Local knowledge and expertise have landed London and Cotswold based firms substantial new private homes, despite one being in a Conservation Area and the other in open countryside. Sharp, folded profiles of a rights to light roof are counterpointed by finessed facade orthogonality from Mecanoo in Manchester. But sublimating all of these notions of home, study, geometry and detail, Stirling's Florey Building in Oxford, a 20th century heavyweight, challenges them all to raise the bar. Where it falls short in sustainability, Avanti is now on board to bring it into the 21st.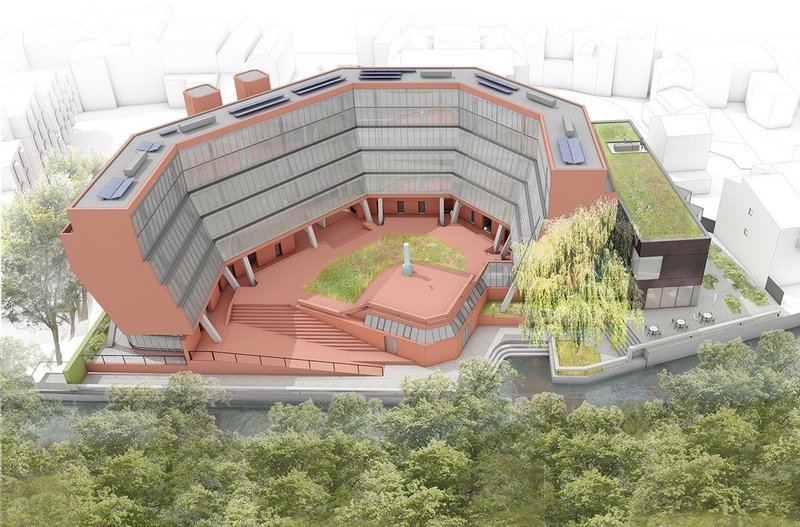 FLOREY BUILDING REFURBISHMENT
Client: Queens College, Oxford
Architect: Avanti Architects
Total area: 3,200m2
Planning authority: Oxford City Council
Planning ref: 15/03643/FUL
Avanti Architects assumes the mantle of responsibility with its appointment for the refurbishment and addition to the last of James Stirling's iconic 'Red Trilogy', Queens College's Florey Building in Oxford – designed in 1968, completed in 1971 and contentious ever since.
Avanti's proposal to re-habilitate Big Jim's 74-dorm human greenhouse received approval earlier this month from the City Council. To get permission the scheme had to pass through the hands of Historic England, Oxford Design Review Panel and a number of local lobby groups to address 'the deficiencies of the design while strengthening the original organisation of the building'.
Removal of the car park and creation of an enhanced public realm at the foot of the building will contribute a bit more sense of Corbusian idyll. Alongside, the firm has proposed a 'discrete' new annexe providing additional dorms and extra support facilities to serve the main building.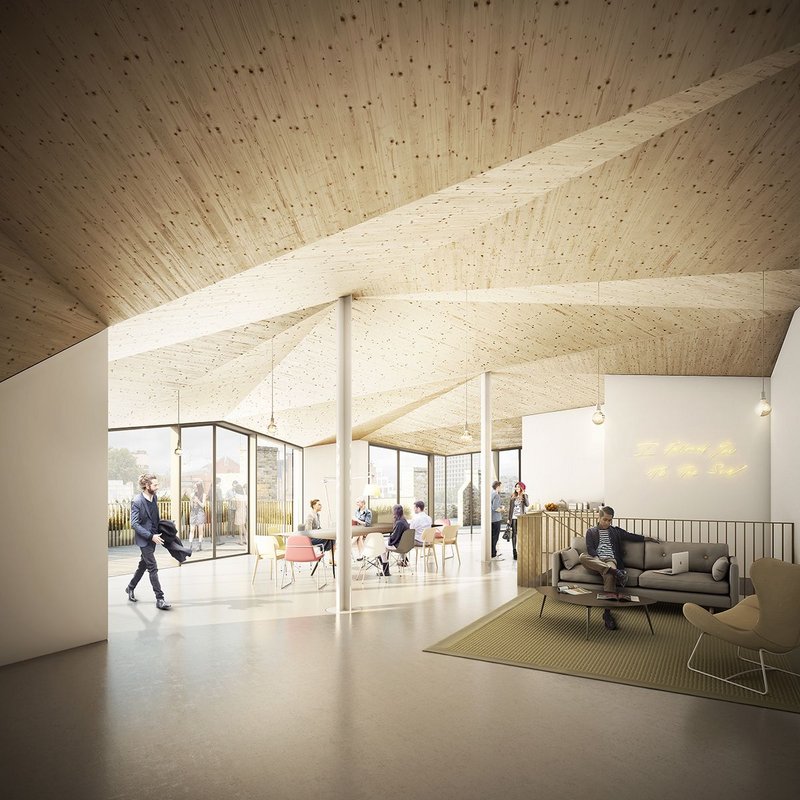 MIXED USE RESIDENTIAL, LONDON
Client: Metrus
Architect: SODA
Total area: 2644m2
Planning authority: London Borough of Westminster
Planning ref: 15/10251/FULL
There's a touch of Rare's Hackney Town Hall Hotel in architect SODA's proposal for a large renovation and rooftop extension project in London's Soho, with an impressive sculptural copper roof whose characterful folded structure is formed of cross-laminated timber.
Three existing buildings had been expanded and merged over the years, resulting in a 'rabbit warren' of interconnected rooms that the firm was asked to make sense of. It created two lightwells, rationalised the office floor plates and added a new core – upgrading the retail ground floor and creating a roof extension in the process.
This new copper clad roof steps back from the building edge to account for rights of light, creating large external terraces. Internally meanwhile, M&E improvements should cut the scheme's projected carbon emissions by 50%.

GREEN LANE COUNTRY HOUSE
Client: Private
Architect: Austin Design Works
Total area: Site 4,186m2 (house 533m2, leisure 124m2, garage/services 196m2).
Planning authority: South Gloucestershire
Planning ref: PT15/4972/2016
'The Hobbit' seems to have influenced Austin Design Works' recent permission for a Paragraph 55 five-bedroom home set in the countryside in Milbury Heath, South Gloucestershire. The design turns its back on the nearby industrial units to open out to the views via 'flowing' stone walls. A large top-lit atrium at ground level acts as the focus of the main kitchen, dining and reception spaces, while all the bedrooms sit on the upper level.
Part of the condition for permission was the use of sustainable technologies; here the UK's first use of photovoltaic cloth as solar shading with electricity generation. There'll be biomass neighbourhood heating supplying two other cottages on the site and three nearby homes. The architect has thrown everything at this scheme, with integrated 'rain gardens' and a SuDS strategy, meadow planting to the earth-mounded structures, native hedgerows and tree and orchard planting. It's obviously worked.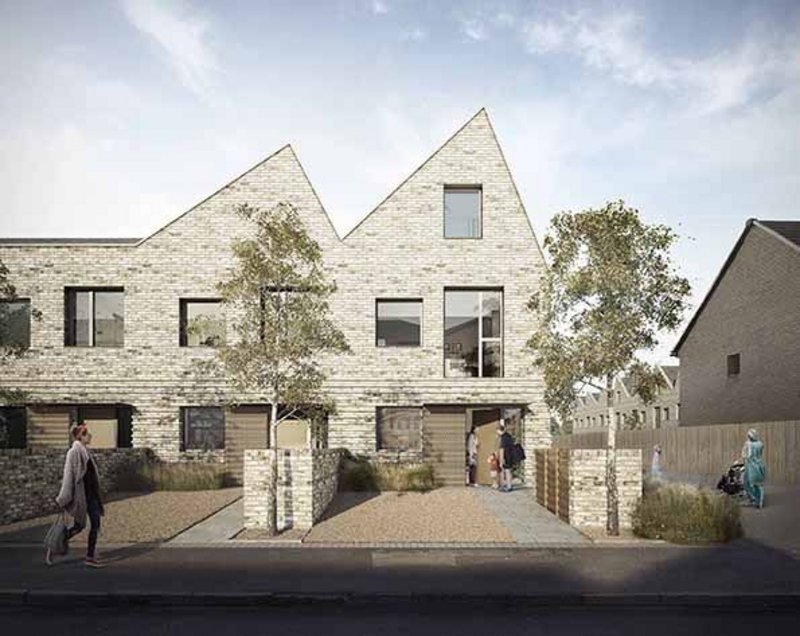 AFFORDABLE HOUSING SCHEMES, SUTTON
Client: London Borough of Sutton
Architect: Bell Philips Architects
Total area: 5640m2+ 2818m2+ 1748m2
Planning authority: London Borough of Sutton
Planning ref: Ludlow Lodge: D2016/73808, Richmond Green: /73695, Century House : /73686
Architect Bell Philips has really grown up from the early days of upgrading and recladding council housing; but the work has served it well to get it appointed on more ambitious commissions such as this for the London Borough of Sutton. Schemes on three separate sites will provide a total of 171 apartments and houses for shared ownership and affordable rent.
Century House is arranged as three short terraces with steep roof pitches expressed as street-facing gable ends, above a rusticated brick ground floor plinth which goes on to form their garden walls. Its Ludlow Lodge of one, two and three-bed apartments is set out as five pavilion blocks ranging from 3-5 storeys, their roofs referencing the nearby church and vicarage. The brick is contextual, the tall dormers characterful. Richmond Green, meanwhile turns a riverside site of bungalows into 21 new family homes arranged as a staggered terrace of semi-detached homes in a palette of brick and in-situ cast shuttered concrete.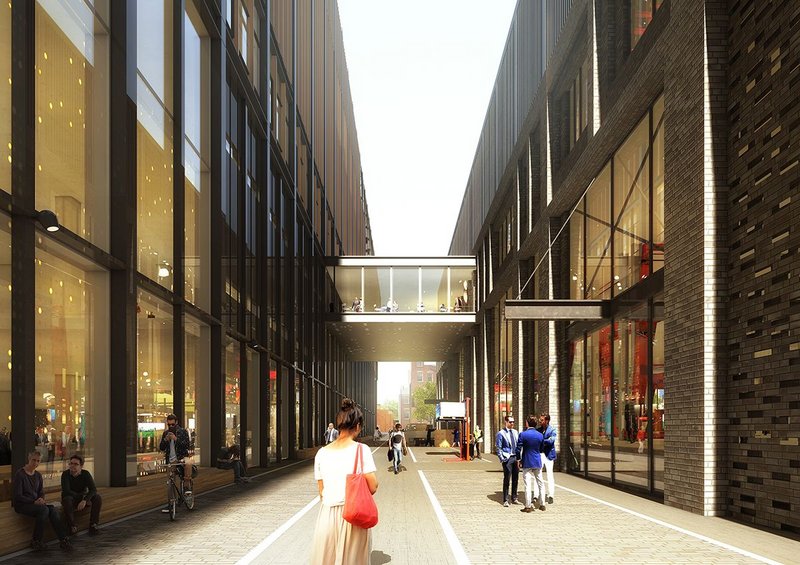 NEW ENGINEERING CAMPUS, MANCHESTER
Client: University of Manchester
Architect: Mecanoo
Total area: 80,000m2
Planning authority: Manchester City Council
Planning ref: 111758/FO/2016/C1
Manchester's recent roll call of architects to upgrade its urban campuses gets a major shot in the arm with the appointment of Dutch firm Mecanoo to design the University of Manchester's new £350 million engineering faculty. The building's big – at 195m it's longer then the city's Beetham Tower is tall – and it will be one of the largest single construction projects undertaken by any higher education institution in the UK.
The flagship project will bring together the University's four engineering schools and two research institutes from the Faculty of Engineering and Physical Sciences, with over 70,000m2 of modern teaching spaces and facilities including 'maker spaces', flexible labs, bespoke project areas and interactive learning environments.
The geometry is simple and robust, with a simple, honest palette of concrete, brick and steel that is cleverly articulated on the facade to create a clear, hierarchical expression. This is Mecanoo's second building in the city, following its HOME Arts Centre which opened last year.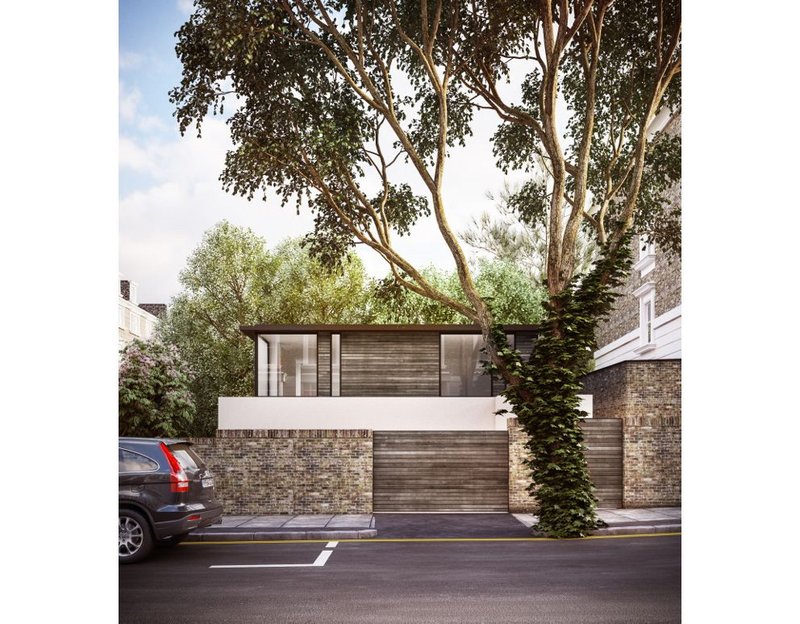 PRIVATE HOUSE, HAMPSTEAD
Client: Private client
Architect: Square Feet Architects
Area: 320m2
Planning Authority: London Borough of Camden
Planning ref: 2015/5409/P
Small London firm Square Feet has used its local knowledge to secure planning permission for a large, end-of-terrace £1million family home in the fashionable Hampstead Village Conservation Area. The 320m2 home replaces a former single-storey house on the sloping site.
The proposed three-storey dwelling takes advantage of the slope, featuring a lower level main living area that faces out over a hard terrace with large glazed walk-on rooflights. Above and below this sit bedrooms and ancillary spaces. Large expanses of glass pull light into the proposal, which will be externally clad in polished plaster and weathered larch.