David Vintiner and Gemma Fletcher are used to doing portraits, but this one is out of the ordinary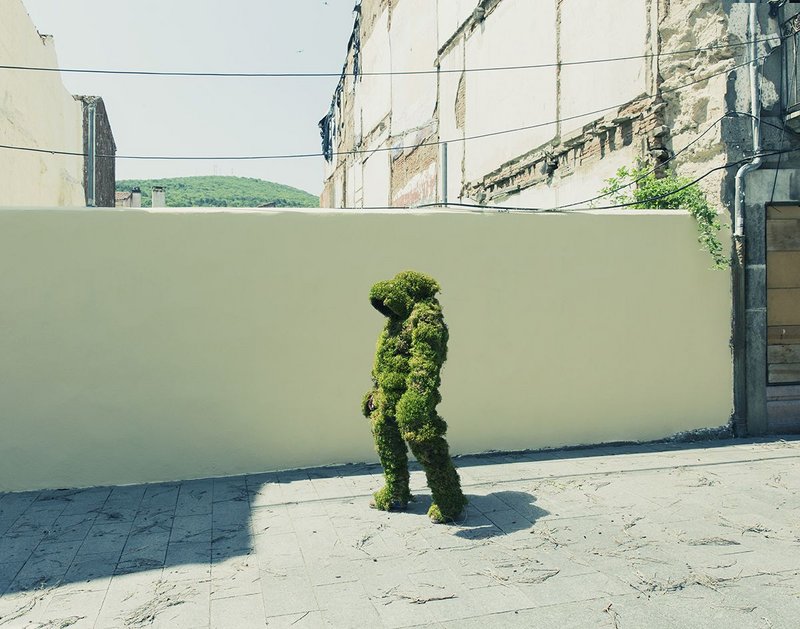 There's a reason why Ernest Hemingway wrote 'Death in the Afternoon', his 1932 meditation on bullfighting, courage and death. For the bullfight is an extreme distillation of the nature of the Spanish fiesta – events steeped in risk, carousing and the carnivalesque – and produced Pamplona's famous San Fermín bullrun, the Catalans' precarious human pyramids and the pulpfest that is Buñol's 'Tomatina'.
The Corpus Christi fiesta in the village of Béjar near Salamanca seems tame by comparison, but according to David Vintiner's lens, no less worthy of record. The 'Hombres de Musgo' (Moss Men) celebrate the time in the 14th century when the villagers reclaimed Béjar from the occupying Moors by creeping up on them at night camouflaged in moss. Legend has it the invaders turned tail and ran, thinking the earth had come to swallow them up; and so each year a few brothers don the moss and walk the village streets along a path purple with lavender.
Vintiner, who's done a few profile shoots for the RIBAJ, thinks that while less obvious than the moss suits, sumptuary associations define architects as a fraternity – notably the prevalence of monochrome and 'architect's glasses.' But there's always an exception. 'One who didn't fit the mould was Renzo Piano, who dressed totally normally and if you didn't know, you wouldn't look at twice,' he recalls of a shoot of the Pritzker Prize winning architect. 'He even had a leaky pen.'
---