Ossuary of the San Cataldo Cemetery, Modena, Italy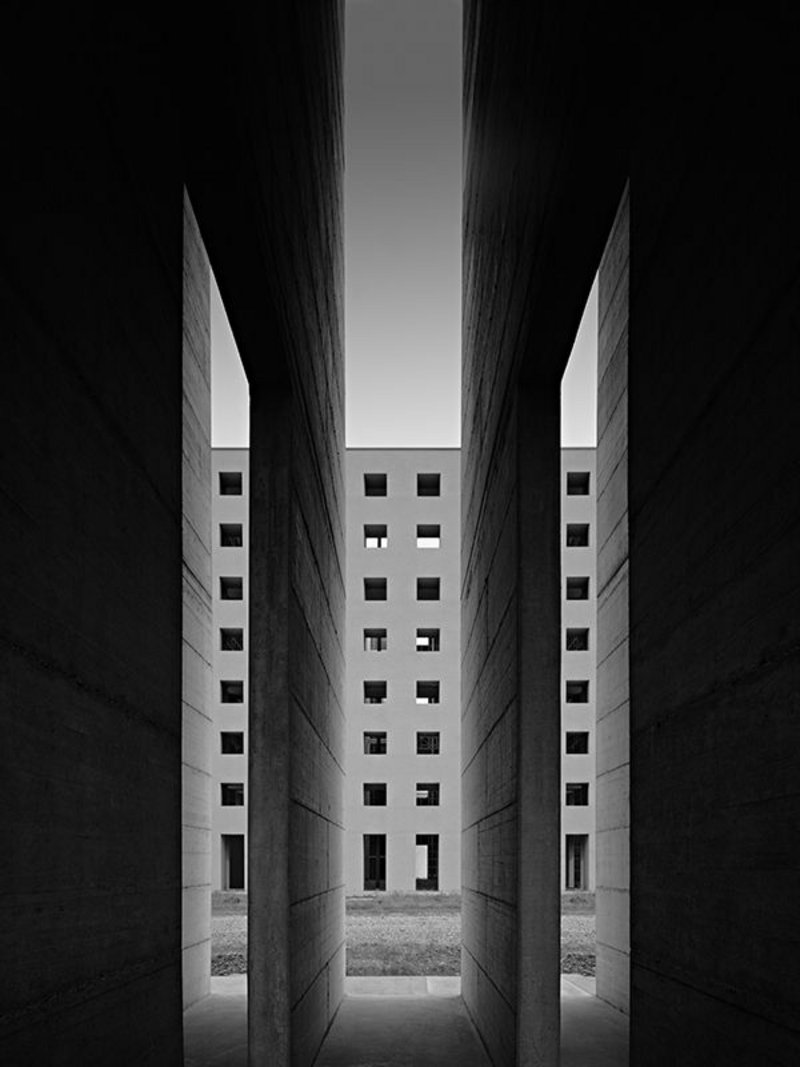 Credit: Santi Caleca
Seventy in September, 'damn it!' – it's perhaps with a heightened sense of mortality that Italian photographer Santi Caleca ­selected this image of Aldo Rossi's San Cataldo Cemetery in Modena. Palermo-born, in a country where such things still matter, ­Caleca started photographing buildings in earnest from 1967, working for Casa Vogue and Domus. This particular image was born of Caleca's collaboration with Italian architect and founder of the 1980s Memphis Group, Ettore Sottsass; shot in 1989 for his 'Terrazzo' newspaper.
There's a death of sorts expressed in Memphis' smashing together of Art Deco with Pop Art – albeit a cultural one; an ephemerality utterly countered by Rossi's gravitas, inspired both by the formalism of Piacentini's EUR for Mussolini and De Chirico's pre-emptive rendering of its death-like suspension. Caleca talks reverently of 'the gentle architect' Rossi's work of memories and nostalgia, but leaves it to the late Sottsass' view that he knew 'how to make people feel comforted by the metaphysical presence of some immense, spectral architecture'.
But when asked what building he means yet to record, Caleca returns to Palermo, to the 15th century Palazzo Abatellis, bombed in World War II and restored in part by ­Carlo Scarpa in 1954. 'Walter Gropius said: "It is the most beautiful museum setting I've ever seen in all my life",' he tells me. Perhaps ­Caleca is secretly saving this shoot for the end of his. You're born, you live, you die; repairing to his home town, perhaps this commission will turn out to be his last.
---