Mann Island, Liverpool by Broadway Malyan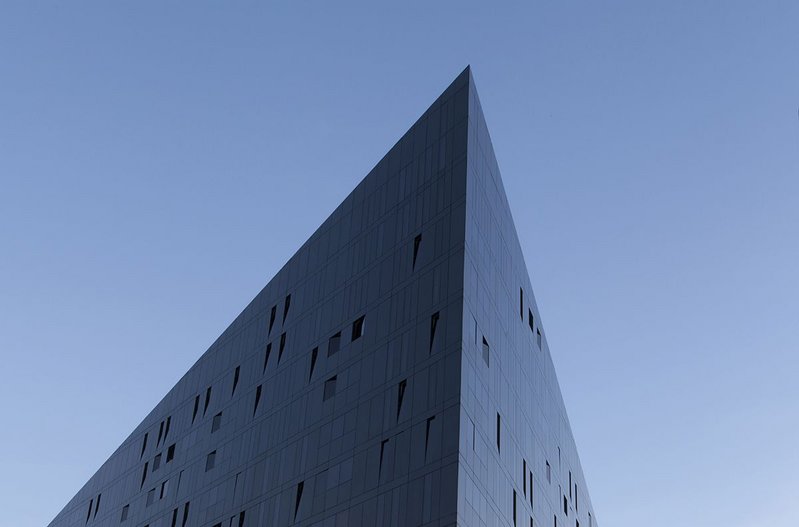 Paul Karalius's photograph of Mann Island, Liverpool, by Broadway Malyan.
Perhaps it's because Paul Karalius studied textile design that he is so prepossessed with geometry. Post-graduation, he spent four years in Hong Kong as a graphic designer for a fashion brand before stumbling into a gallery on the island, whose show on new urban photography opened his eyes to the career change he'd always hankered after. 'I bought the catalogue, took it to a shop and told them I wanted the camera that would let me take these photos,' Karalius says. 'They capitalised on my naïvety – I spent a lot on my first Nikon and a few lenses.'
The Liverpool he returned to felt similarly enrichened, he recalls. Not perhaps by way of its height, but in its new architecture's seamless glassiness, its futuristic ambition and its brazen clashing of new with old, he saw analogies with the Asian Tiger he'd just left.
This was one of the first images he shot and he admits a wide-eyed naïvety to this too; something he attributes to the fashion career he'd left behind – one absorbed by the power of the single graphic image or logo. But it's an image that, for nostalgia's sake, remains in his portfolio. He admits it may be superficial, but with fashion you are always seeking the killer visual; for images that can be abstracted to create the enduring graphic form, the swoosh of Nike. And anyway, architects too seek to be branded by their photographers; to have the bad made good and the good better, he concludes. 'They demand that we show their work in its best light – and there's quite a gap between documentation and advertising.'
---