Our new twice-monthly snapshot of UK-wide planning consents
There's a lot happening in London at the beginning of March and the focus is on rent, with two 'build to rent' towers going up. One is residential, by GRID in Swiss Cottage and the other, a speculative office tower by Make, brings a few diagonals to the otherwise rectilinear Croydon. Meanwhile Squire and Partners puts the factory into olfactory, Cambridge gets an addition to a faculty in modern vernacular and Essex gets another model house – MatchBox style!
Ruskin Square Tower, Croydon
Total area: 23,225m2
Client: Schroder UK Real Estate
Architect: Make Architects
Planning authority: London Borough of Croydon
Planning reference: 15/01291/RES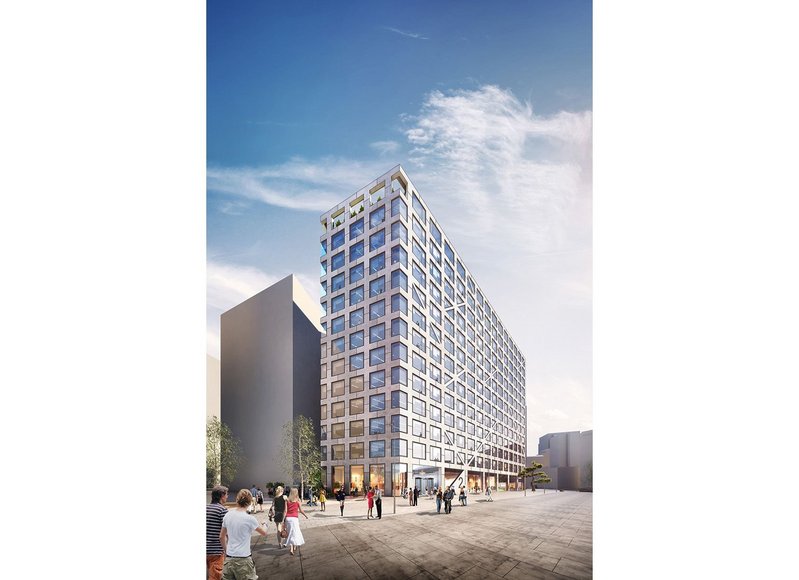 The slow conversion of Croydon into something resembling Jean-Luc Godard's Alphaville continues with the second landmark building on the 186,000m2 Ruskin Square site, a £500 million development being driven by both Schroder UK Real Estate Fund and Stanhope. The 13-storey commercial tower, designed by Make Architects, will stand 63m tall. It will offer retail and dining at lower levels and intends to be a BREEAM Excellent design. With the diagonal machinations that seem to characterise Make projects, the new building 'draws on the vernacular of the Croydon borough', standing next to the topped out 'Building One' tower and the site's first residential block, which will complete this summer. Ruskin Square sits between Croydon's CBD and East Croydon station and there are big plans for it: the aim is for it to deliver commercial and retail space and 625 residential apartments totalling 116,000m2.
---
Butterfly House, Alresford, Essex
Total area: 239m2 + 40m2 garage
Client: Karen Beale
Architect: MatchBox Architects
Planning authority: Tendring District Council
Planning reference: 15/01686/FUL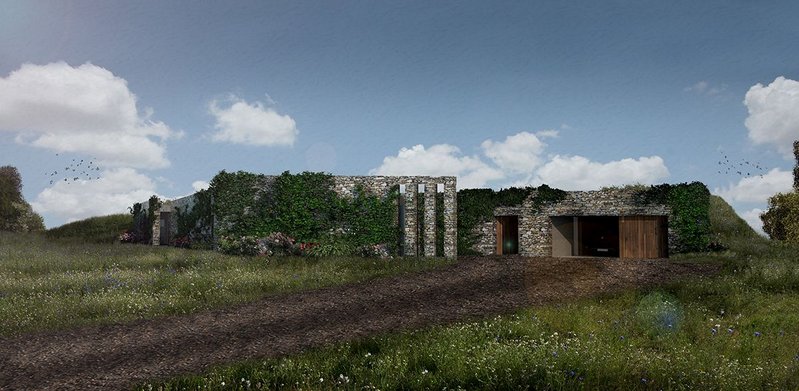 MatchBox Architects had a Paragraph 55 private home passed through planning without objection with its ecologically driven 'Butterfly House' proposal. Situated outside the village of Alresford, the home is set within a landscape designed to encourage birds and bees back to an area previously used as a commercial orchard. The scheme has a simple palette of gabions, exposed concrete, glass and timber and is designed to be viewed in glimpses through the trees lining the nearby road. It shows what 'putting yourself out there' can get you: MBA managing director Neil Scroxton met the client after she watched him lecture on engaging an architect at last year's National Homebuilding and Renovating Show. MBA is based in Northamptonshire and Surrey and rode out the recession to become a 13-strong provincial firm.
---
Camden Lock market, London
Total area: 11150m2
Client: Market Tech Holdings
Architect: Piercy&Company
Planning authority: London Borough of Camden
Planning reference: 2015/4774/P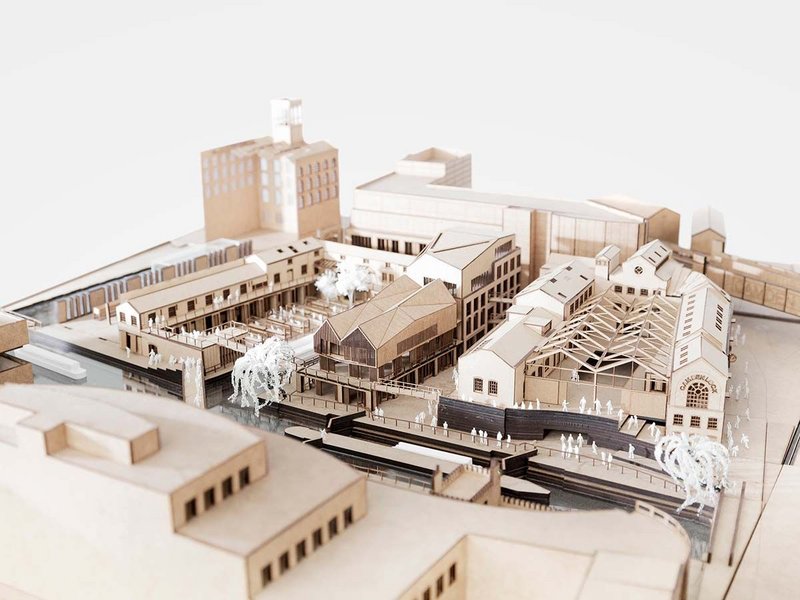 Piercy&Company has staged a multi-faceted intervention in London's famous and constantly regenerating Camden Market with a masterplan that aims to 'reveal the site's historic fabric and reconnect the market with its arts and crafts, maker-focused origins'. The wider proposal includes opening up the site's East Vaults and Dead Dog Basin, which have remained untouched since they serviced the grade II listed Interchange building above. The firm studied pedestrian and circulation patterns to develop a masterplan that reconnects the market with the canal and creates new routes and bridges through the site. The new market building is a lightweight, metal-clad construction that reflects the site's vernacular and intends to respond to the form and scale of the nearby canal buildings. Both this and the extended East Vaults and basin will house retail, food stalls and dining. New studio-based workspaces are also intended to tempt makers back to the market.
---
The Perfume Factory, Acton, London
Total area: 1.16ha
Client: Essential Living
Architect: Squire and Partners
Planning authority: London Borough of Ealing
Planning reference: PP/2015/4551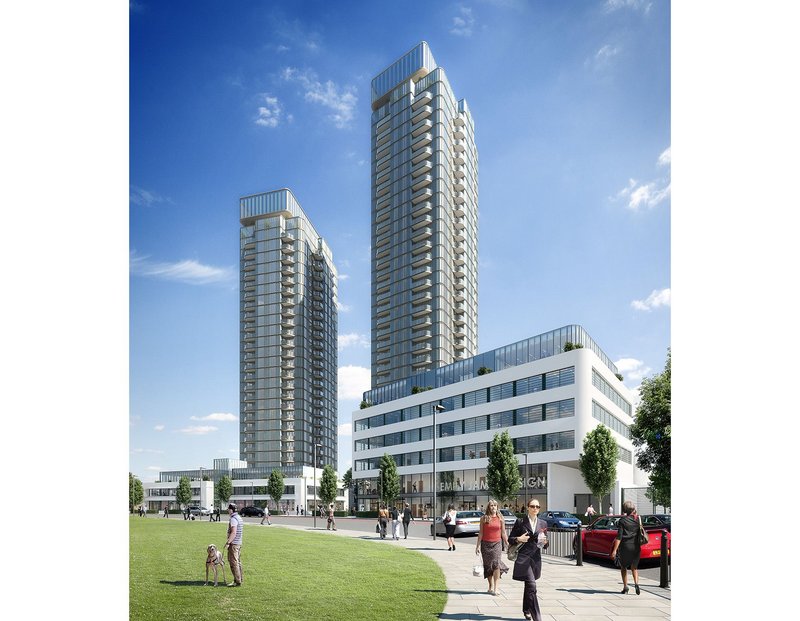 Essential Living, a developer and operator of homes for rent, has received planning permission to redevelop the former Elizabeth Arden factory in west London into more than 534 homes with over 6500m2 of new commercial space. It is a stone's throw from the Old Oak Common Regeneration Area, a zone prioritised for investment funding by the Mayor of London. The scheme is part of Essential Living's longer term plan to deliver 5000 private rented homes across the capital and the South-east. As one of the UK's largest approved schemes designed for rent, the £200m development was designed to maintain a 'modern art deco influence throughout'. With 5000m2 of external landscaping, onsite concierge and dedicated family blocks, the aim is to engender 'a real sense of community among renters'. The development adopts Squire's almost trademark formal language, with towers that are less perfume factory than perfume bottle.
Theatre Square, Swiss Cottage, London
Total area: 0.6ha
Client: Essential Living
Architect: GRID Architects
Planning authority: London Borough of Camden and DCLG on Appeal
Planning reference: 2014/1617/P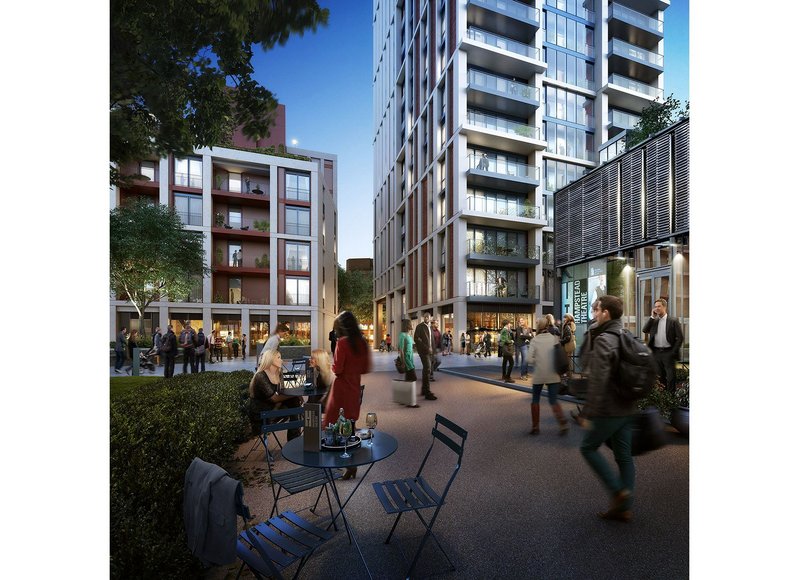 It's Essential Living a-go-go in London, this time for GRID Architects' £100m mixed-use rental project in Swiss Cottage. The Borough of Camden refused the 184-flat scheme in September 2014, despite a recommendation for approval, but the Planning Inspectorate overturned the decision, apparently 'noting the significant social benefits the development would bring'. A 1980s office block facing a public square will be demolished to make way for a stone, terracotta and copper 34-storey residential tower of 130 apartments. This will be joined to a mid-rise podium block of 54 family homes (a proportion of them affordable), flexible retail space and a new community centre. In line with the government's desire for purpose-built, managed private homes for rent, the Better Renting Campaign recently suggested there might be up to £90bn of as yet unrealised potential in this sector.
---
Department of Chemistry building, Cambridge
Total area: 2600m2
Client: University of Cambridge
Architect: RH Partnership
Planning authority: Cambridge City Council
Planning reference: 15/1683/FUL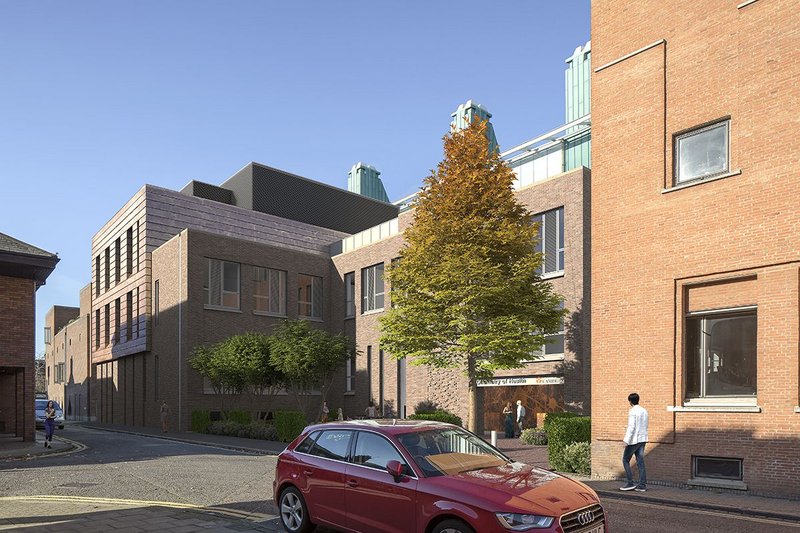 The £22m development of Cambridge University's chemistry department will provide much-needed additional space for the study of neurodegenerative diseases such as Parkinson's and Alzheimer's, type II diabetes and other related illnesses. RHP's new four-storey building will be on the site of the departmental car park on Union Rd at the southern end of the city centre and will defer to the scale of the neighbouring streets. The brick facade of the lower-level incubator unit will make way at first and second floor levels for the lab spaces, expressed as a copper-clad box. The programme includes laboratories, specialist equipment and meeting spaces for the faculty's 200 postdoctoral staff, 250 postgrad students and 60 academic staff. Landscaping, designed by Livingstone Eyre, and will see the recessed area to the street serve as a green entrance courtyard.
---