The spa town's varied and charming but haphazard roofscape, retaining walls and steeply stepped gardens are star of the show for the New Practice creative director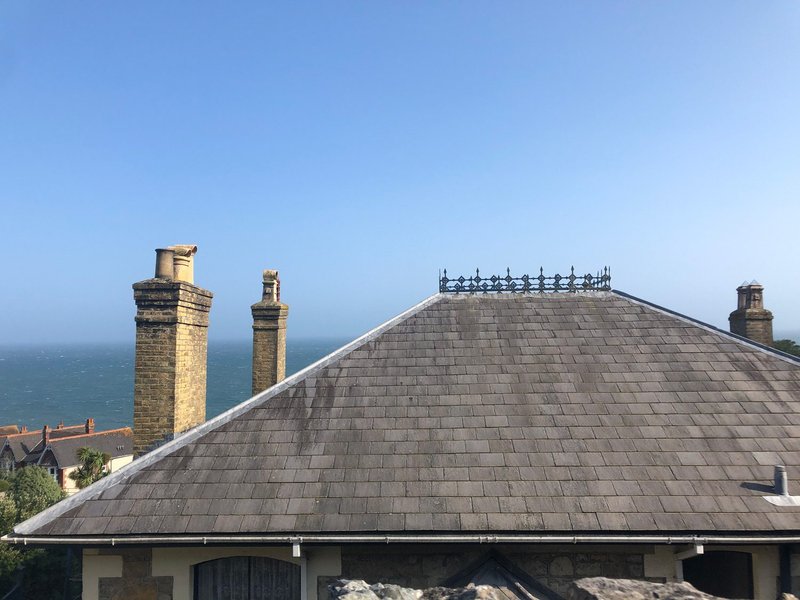 The territory of the roof has its own vernacular

Credit: Becca Thomas
Visiting a Victorian seaside spa town always means big villas, timber and wrought iron filigree and a very well planned and neat park. There's the spectre of sickly Victorian ladies convalescing from exhaustion, hysteria and consumption in the balmy microclimate by the sea. There's always a charming looking hotel which reminds me of murderous plots à la Agatha Christie. But what struck me most about the vertical town of Ventnor was its roofs and retaining walls.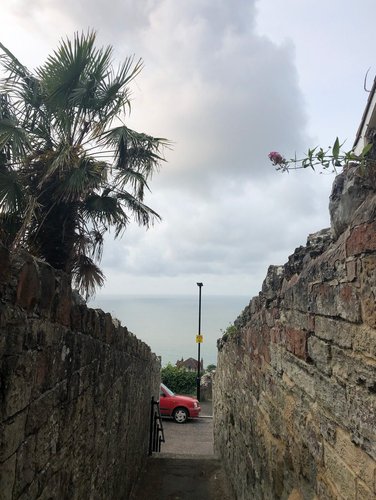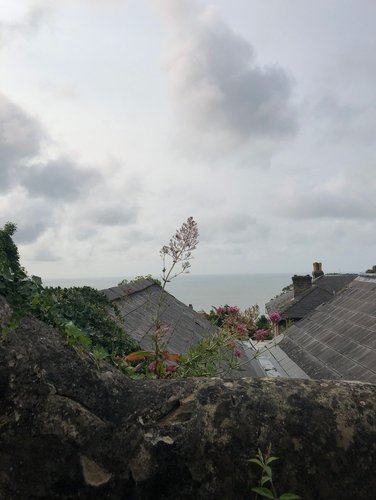 As architects we talk about the fifth elevation but rarely is it as present in the day-to-day experience of a place as it is in Ventnor. Everywhere you look you can see the top of another building, nestling into steeply stepped garden terraces defined by pebble dashed retaining walls and surrounded by palm trees. But despite its visibility, this roofscape seems barely to have been considered. Perhaps the architects and builders felt the stunning natural views would steal the show, which is not unreasonable; I spent a fair amount of my break here sitting on a terrace, drinking a cup of tea and looking out to the horizon from about halfway up the cliff.
Viewed from above, and usually from a distance, roofs can make urban areas feel more cohesive, more considered and more collective than at ground level where the differences of individual choice – especially in residential neighbourhoods – can make a row of similar homes feel distinct from one another. The collective view looking down over rooftops creates the illusion of the roofscape as a single entity rather than a collection of many unrelated structures built over the decades.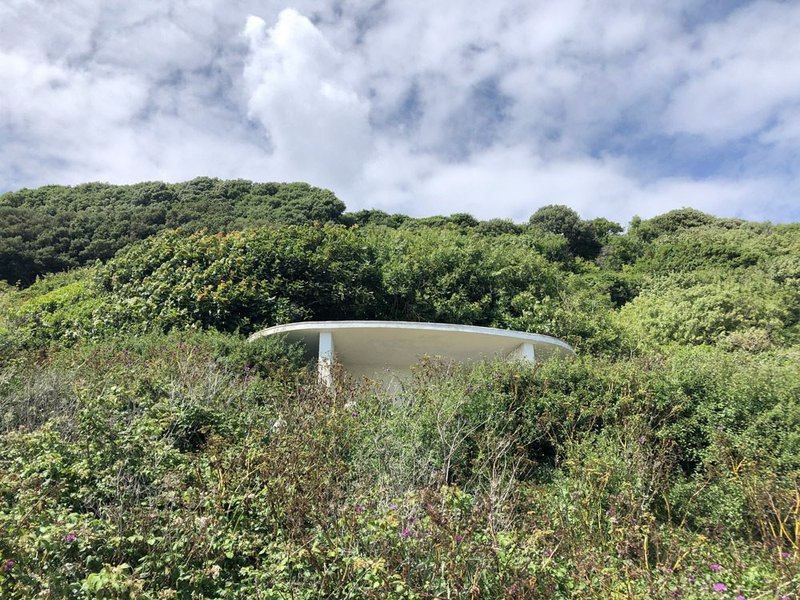 An outlook nestled in the hillside around

Credit: Becca Thomas
Walking up and down the switchbacking, winding streets with a little human on my back and a little dog trotting at my ankles I enjoyed the detail view of each roof, revealing its own character, from beautiful terracotta tiles, to sneaky peeks into people's homes through rooflights and dormers at street level. From mossy greenery to butterfly roof gutters, from workaday roofing trying to hide in plain sight to Rococo twiddles and ridge tiles which recognise they're positioned centre stage. Those tiles know they are key pieces of the puzzle of the town, allowing a visitor to understand how this place was put together.
Becca Thomas is creative director and architect at New Practice in Glasgow