With a trip to the Himalayas looming, Ben Addy is enjoying the local Scottish mountain scenery this summer, and appreciating the valuable bothy built by climbing club architecture students in the 1960s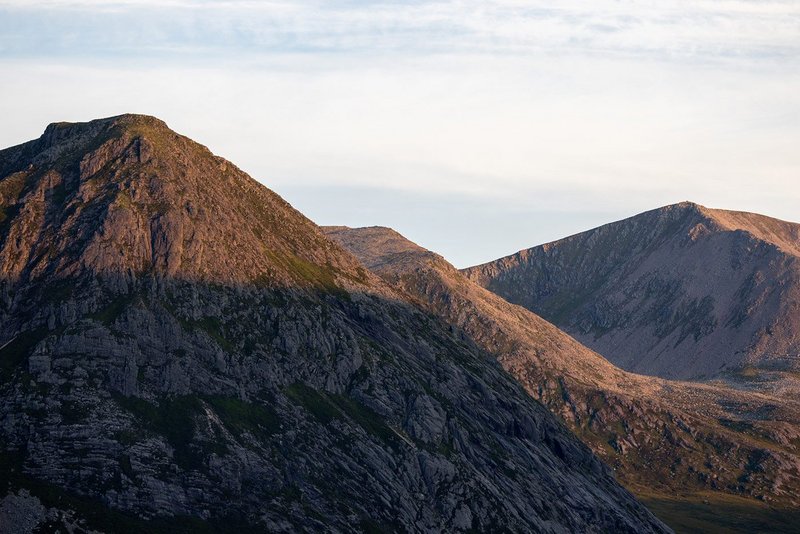 Devils Point & Cairn Toul
I've skipped summer holidays this year, as I'll be travelling to Nepal in autumn, between the monsoon and first winter snows. Until then weekends are being spent in my 'home range' – the Cairngorms, a subarctic landscape transplanted here onto our doorstep in Scotland. In its younger days this landscape was akin to the Himalayas; now ancient and worn it is called in Gaelic Am Monadh Ruadh: 'red mountain land'. It lives up to the name on long summer days when the mountains exhibit a warm rusty tint.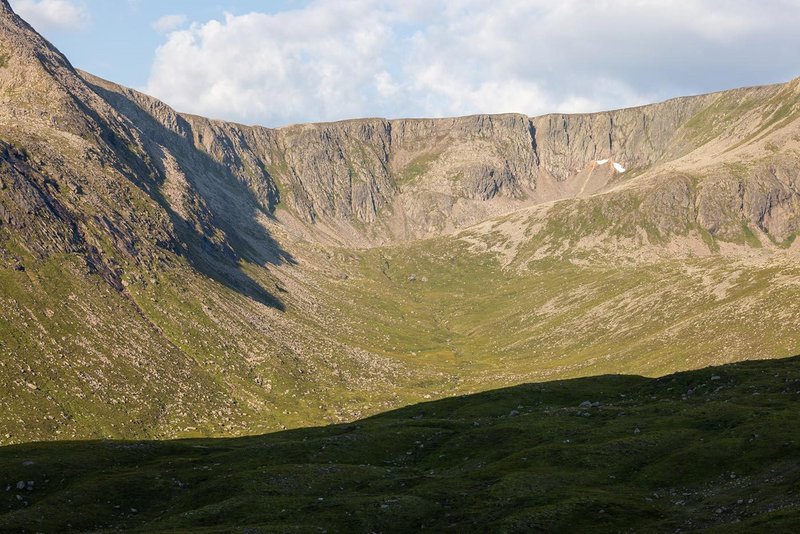 Braeriach from Lairig Ghru
Walking up the long glacial gouge of the Lairig Ghru from the south, the easternmost of Braeriach's corries dominates the end of the glen. One of the five Cairngorms 'four thousanders', this is the highest landscape in the British Isles, surpassed only by the summit of Ben Nevis in the west. It is in winter that these hills come into their own, with the plateau plastered with snow and ice and the climate approximating more northerly latitudes – a fragment of Fennoscandia, or a speck of Siberia.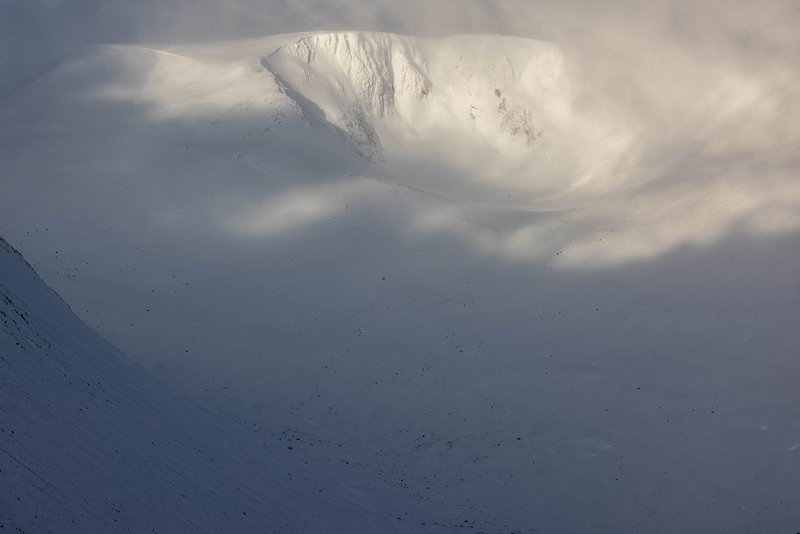 Refuge and snow patches in the Garbh Choire
The westernmost corrie of Braeriach, Garbh Choire Mòr, hosts the longest surviving snow patches in Scotland. Named 'Pinnacles' and 'Sphinx' for the rock climbing routes on the crag above, these patches survive long into summer and have disappeared between successive winters only eight times in the last 300 years.
Portentously, ominously (and now clearly tragically) six of these complete disappearances have occurred since 1996.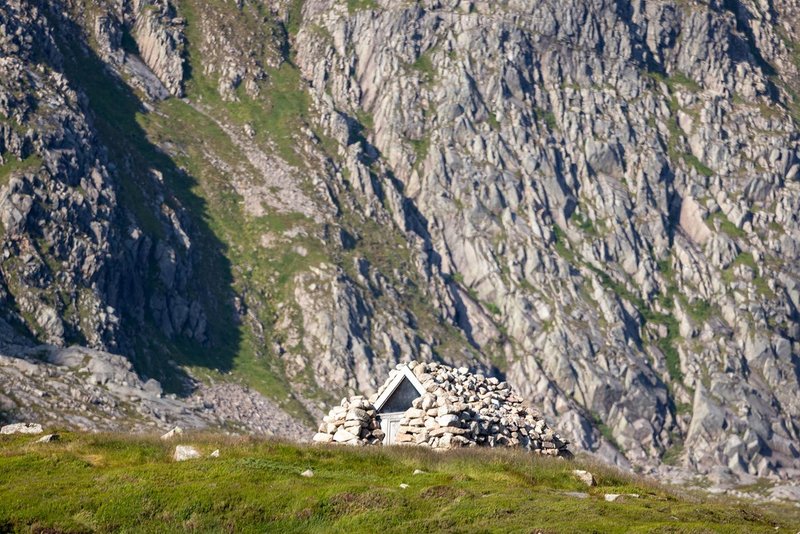 Garbh Choire Refuge
Hammered each winter by hurricane force storms spilling over the corrie rim, the Garbh Choire is also the location of an eponymously named climbing refuge. The remote shelter was originally built in the 1960s by members of Aberdeen University's climbing club to enable quick access to surrounding ice climbing routes. The rudimentary external appearance belies its sophistication and, in the context of Scottish mountaineering history, its importance.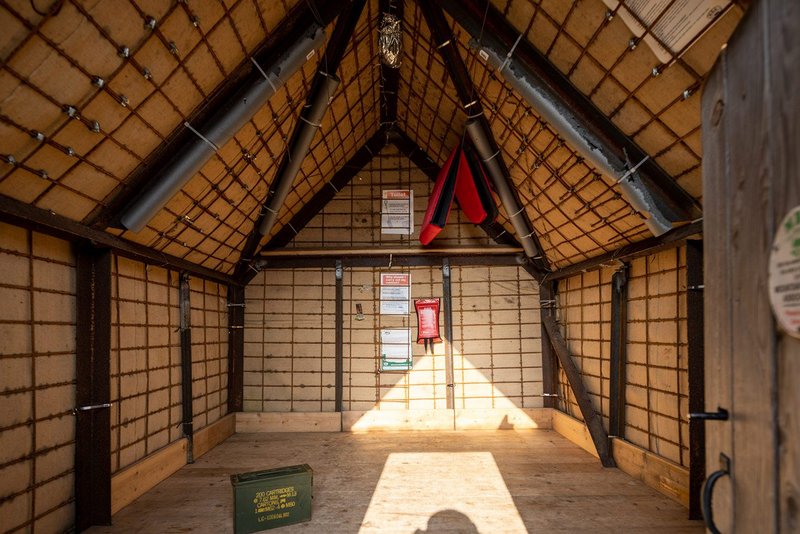 Refuge interior
The ingeniously layered construction was restored in 2018 by volunteers of the Mountain Bothies Association (Eastern Highlands Area). A triangular steel portal frame, supporting a subframe of rebar mesh held together with jubilee clips, is cloaked with thick hessian, geotextiles and butyl rubber, encapsulated (apart from the entrance) by a protective rock armour of 427 million year old granite. In the height of summer the instructional notices – 'Please remove crampons before entering' – and an ammunition box containing essentials remind visitors of the significance of this minute building: in winter it is a lifesaver.
Feel like more architectural travels? Visit the world via postcards here.