An unassuming Methodist chapel near the seaside town of Cromer turns out to be more interesting than such a small building might suggest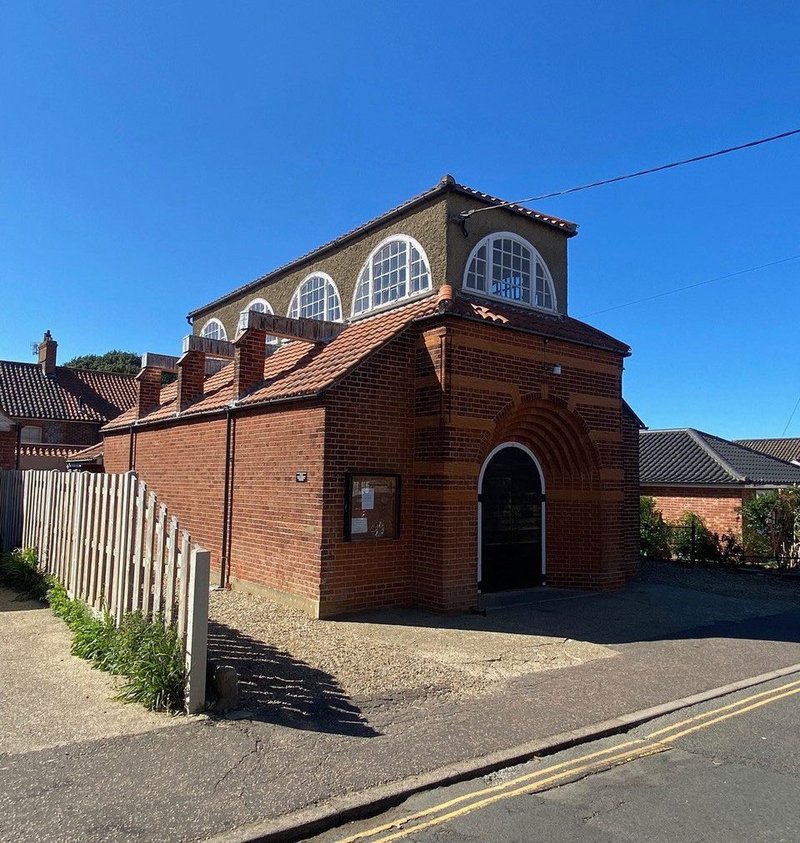 Although Overstrand considers itself a village, it's really a suburb of its rather more cheerful neighbour Cromer. Despite the slightly stuffy atmosphere, it's full of interesting buildings from its heyday at the turn of the last century.
I came across this remarkable little building by accident while walking down a typical seaside suburban street mainly comprising 60s bungalows. Although Overstrand has two well-known Lutyens houses, this chapel was unknown to me, and I don't recall it being featured in any of the Lutyens publications.
Rather like Plecnik in Ljubljana, where buildings you have seen in a book turn out to be much smaller, in reality, this tiny building plays a very effective game with scale. Less wide than a double garage and no taller than a house, it transcends its physical size to form a serious public building.
The overall effect has been achieved with great economy. Its sides are entirely plain and the only ornamentation is on the entrance, which steps outwards and then is pushed back in via a series of diminishing arches. Curious carved hanging columns are sunk into the corners of the brickwork. All this is achieved with determinedly ordinary materials; any council planning officer would be delighted with how they 'blend in' with their humdrum neighbours.
While being a great piece of facade-making and exercise in proportion, another level is added by the rather odd projecting timber buttresses (with leaky-looking lead cappings), which add tension and strangeness to the whole composition.
Christian Ducker is co-founder of Gundry & Ducker
Feel like more architectural travels? Visit the world via postcards here